Susan Riley | March 2013
April Vision Board
For today's free Friday, we're providing you with an April Vision Board that provides simple ways that you can begin implementing Arts Integration within your classroom this month.  Whether it be strategies, organization, curriculum mapping, lesson planning or assessing, we've got you covered with this easy-to-use and visually pleasing single page guide.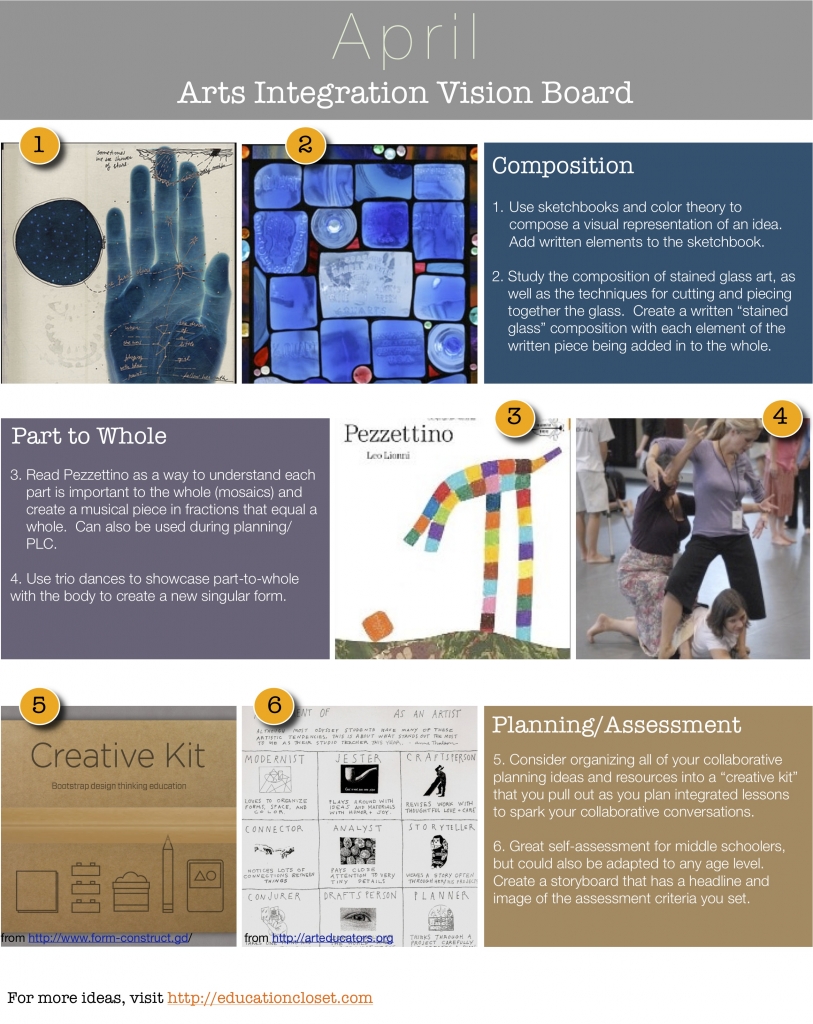 Some highlights from the board this month:
1. Composition Ideas
Study the composition of stained glass art, as well as the techniques for cutting and piecing together the glass.  Create a written "stained glass" composition with each element of the written piece adding to the whole.
2. Part to Whole Strategies
Read Pezzettino as a way to understand each part is important to the whole (mosaics). And then, create a musical piece in fractions that equal a whole.  Can also use during planning/PLC.  Love this!

3. Planning/Assessment
Consider organizing all of your collaborative planning ideas and resources into a "creative kit" that you pull out as you plan integrated lessons to spark your collaborative conversations.
We wish everyone a Happy Easter and hope you enjoy this holiday with family and friends!