GET YOUR FREE TOOLKIT
STEM to STEAM Guide
Discover how STEAM is increasing student success by 20% or more in less than one calendar year with this roadmap.
Let us know where to send your guide…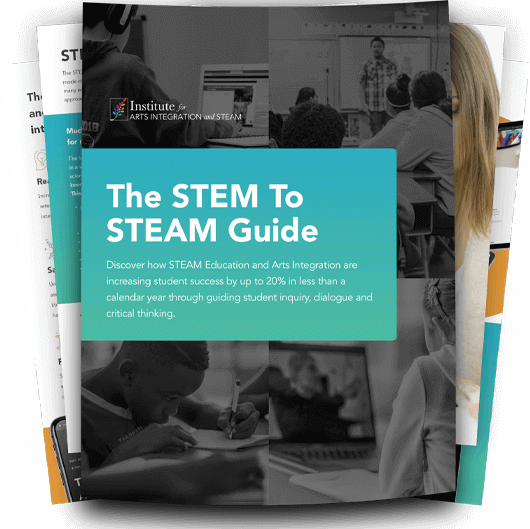 This free toolkit provides:
1: The STEAM Model
You'll find a simple-to-understand STEAM definition and proven model that works in any classroom.
2: Clarity between STEM and STEAM
Ever wonder what the difference is between STEM and STEAM, or if you can use the two interchangeably? This guide walks you through the similarities and differences of each approach.
3: A 5-Step Framework
This framework will showcase specific steps to move your lessons from STEM to STEAM – without a lot of time or extra planning.