Typhani Harris | August 2015
Studio STEAM-Up Recap
If you missed any of the Studio STEAM-up series, have no fear the recap is here!!
In this series, we looked at each of the studio STEAM-up disciplines and offered creative ways to integrate them with dance. So, our focus was on the secondary national and common core standards for Science, Technology, Engineering, Arts, and Mathematics in partnership with the national standards for Dance. Additionally, we wanted to keep in mind that true integration involves linking the standards and assessments for each of the disciplines. For example, we looked at lesson seeds, full lesson plans, assessments, and rubrics that combine dance with each of the STEAM subjects.
Moreover, each installment has multiple resources and ready to use capacities for studio STEAM-up the dance studio or bringing the dance studio STEAM-up discipline.  Additionally, if you know you are teaching something in the upcoming year and you would like to compose a means for integrating it with dance please reply below or comment on our facebook with the concept, theme, and/or standard that you wish to integrate and together. We can find a great way to bring the dance studio to your content!  Below is a rundown of the 5 week series including full lesson plans and links to the articles!
Science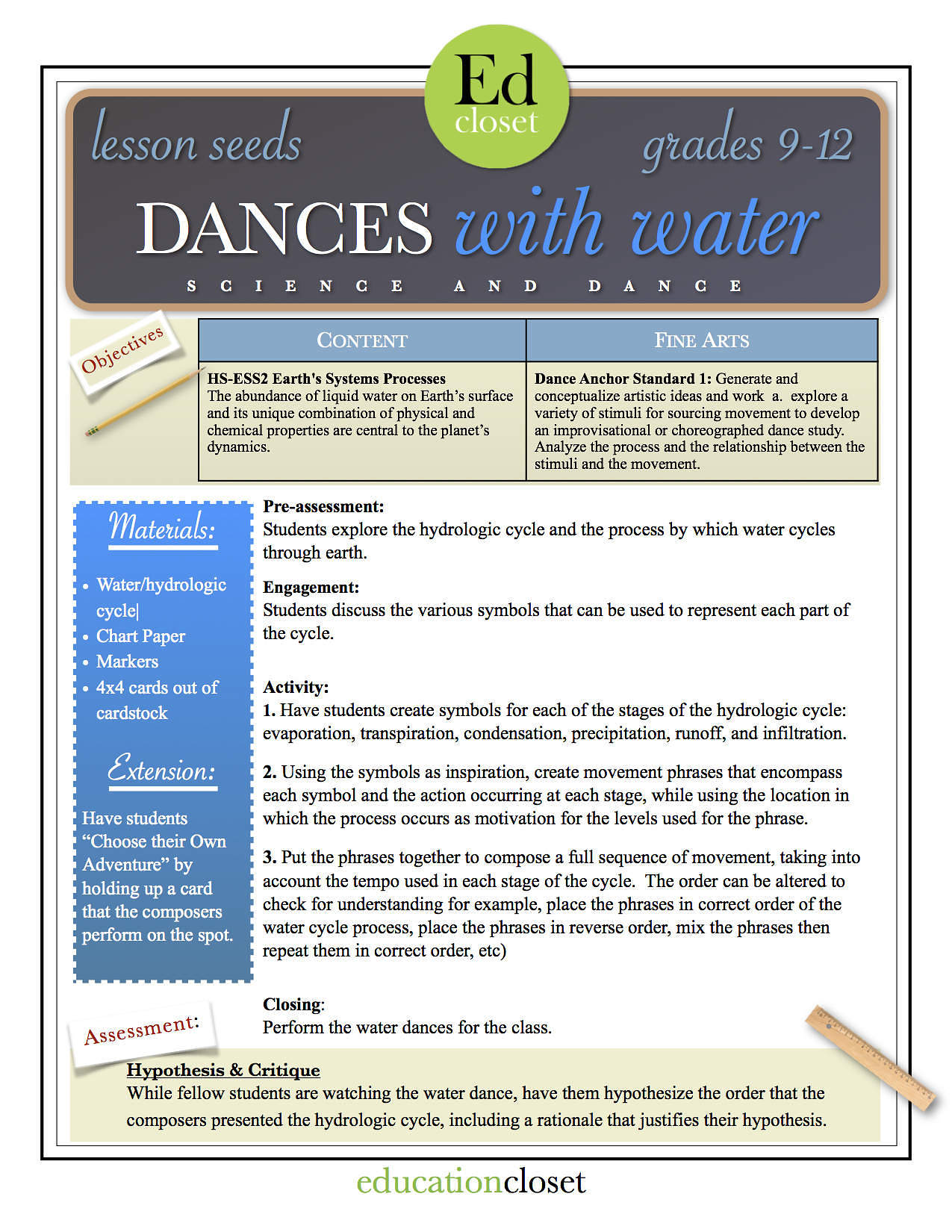 Technology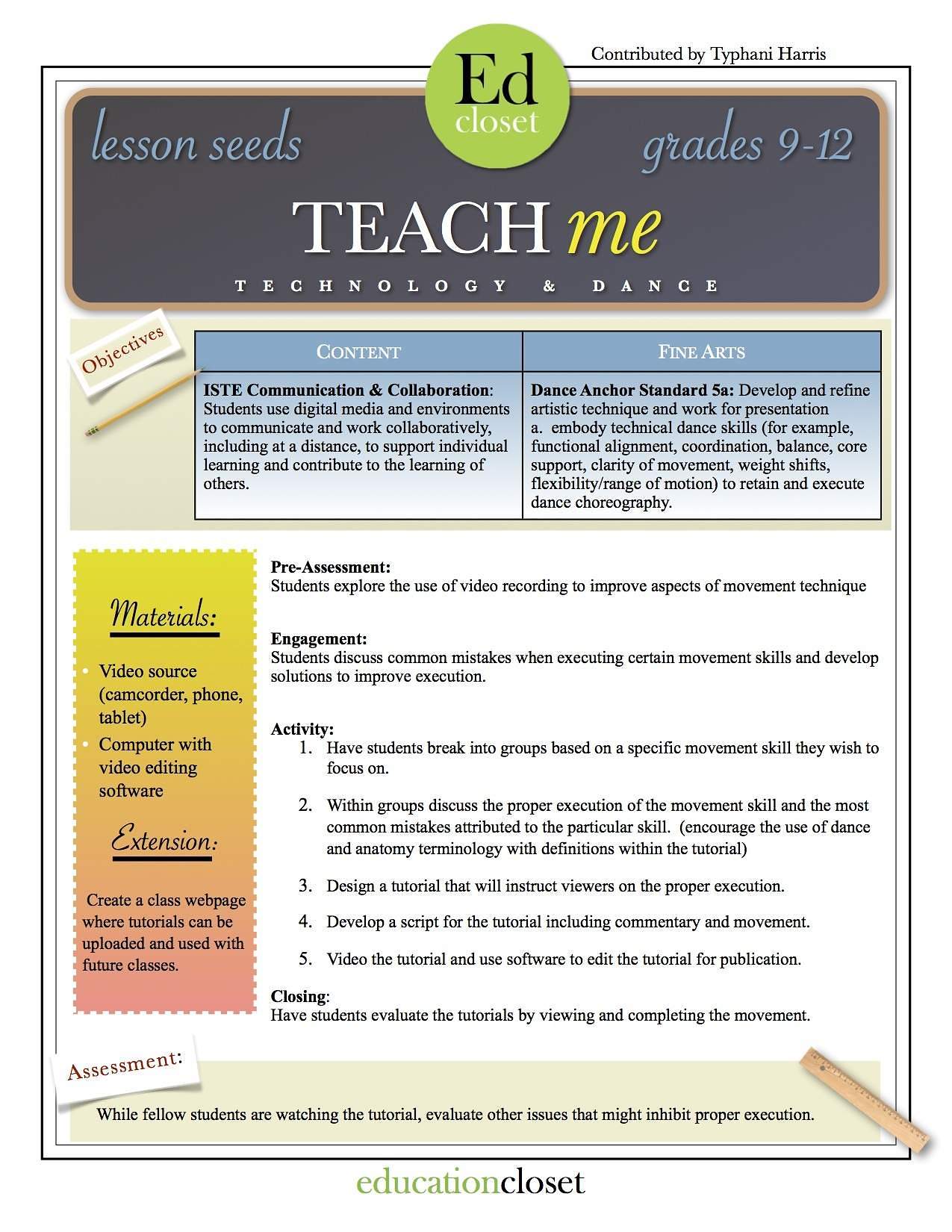 Engineering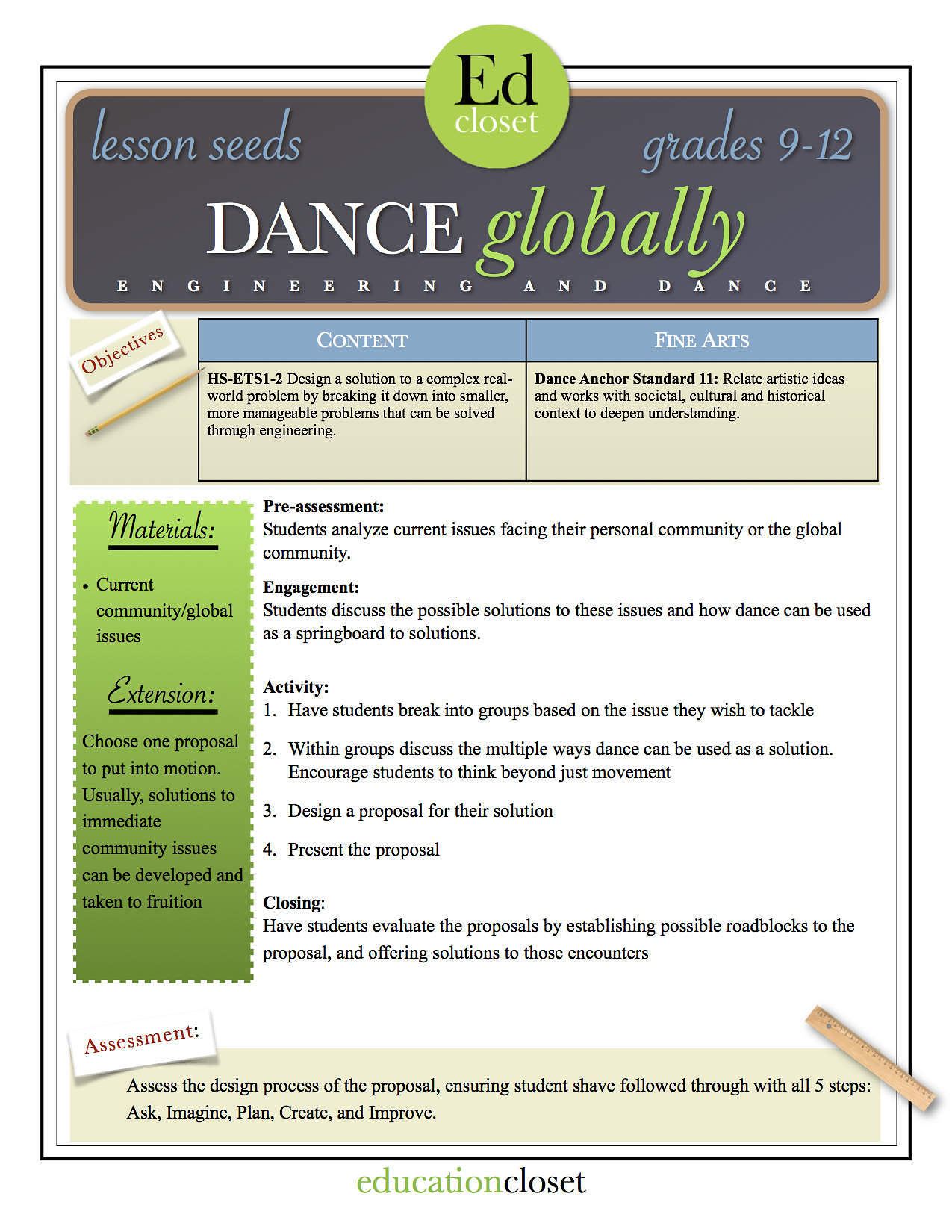 Arts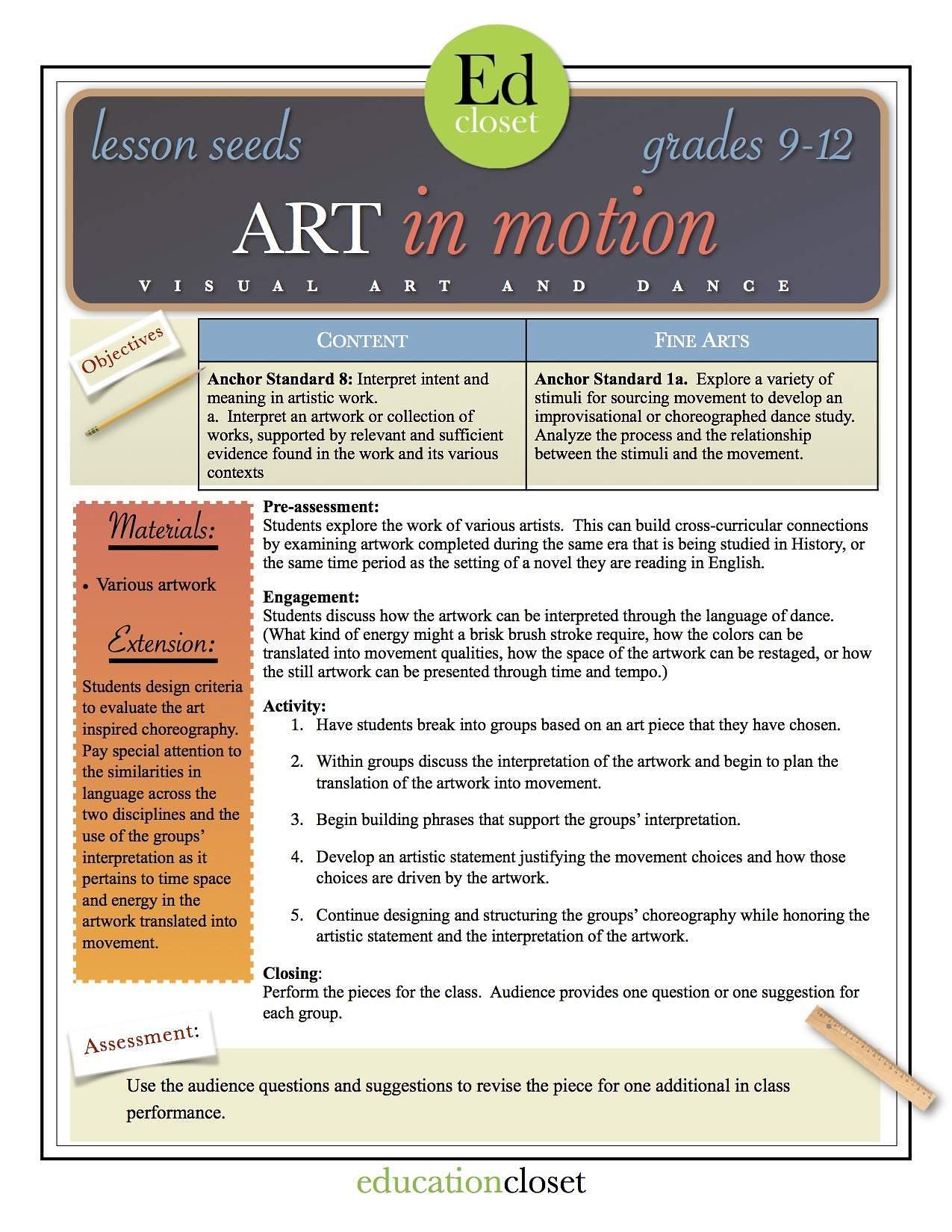 Mathematics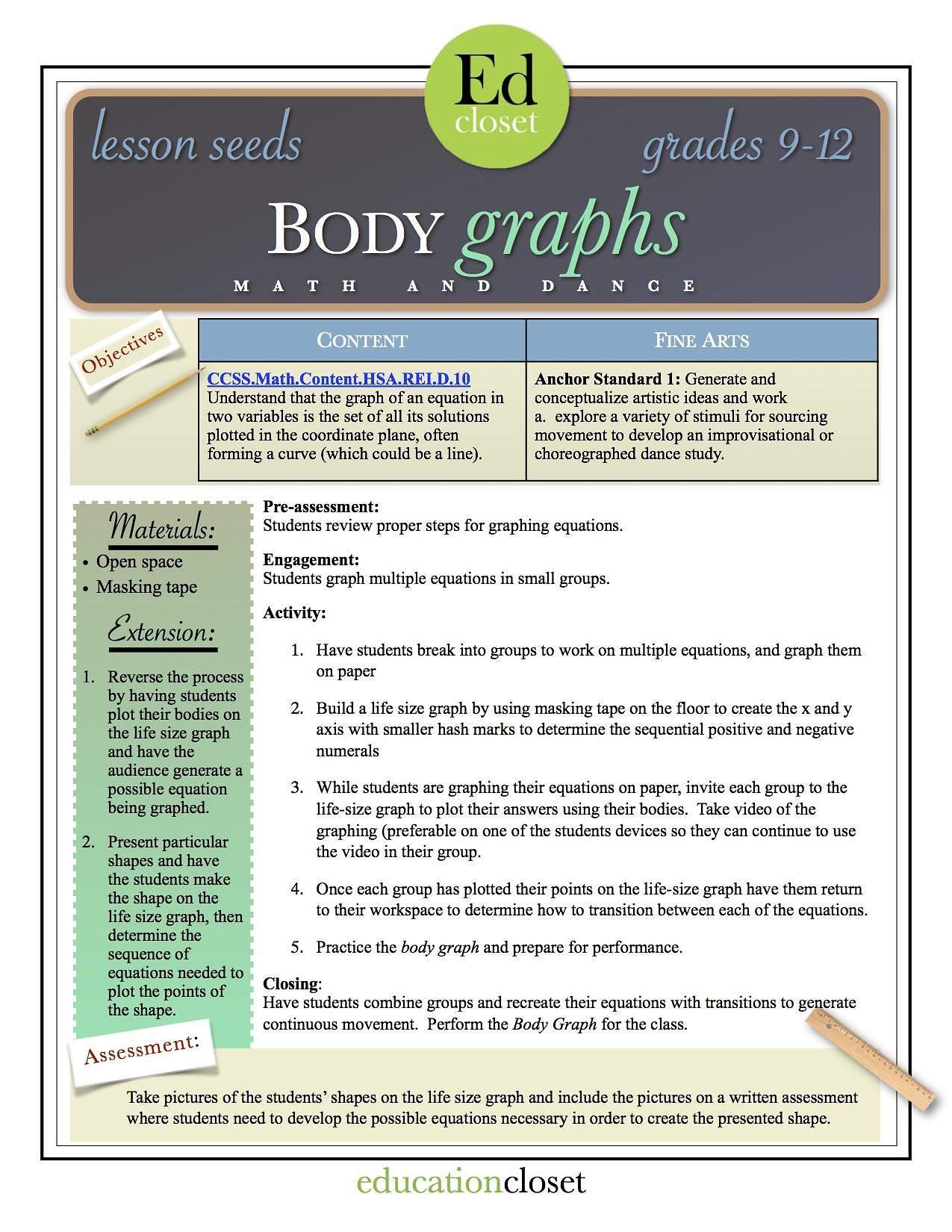 In conclusion, this was such an enjoyable series to create.  I hope there is something valuable for you to take back to your STEAM classroom.  If you have a STEAM lesson you would like to integrate with dance, or if you try one of these here please drop me a comment below or email me at [email protected], I would love to hear about it!
Piquès & Pirouettès
-Typh

Next Week: Back to School!
It's here!!! We have put away our bathing suits and have cracked open our books!  Anticipation is at an all time high as we welcome a new set of students and embark on the 2015-2016 school year!  One of the most important aspects of beginning a new year is establishing procedures and protocols that will ensure that the class structure is set and learning can commence.  Next week we will take a look at some of these structures in the Back to School Toolbox series!