Typhani Harris | August 2015
Studio STEAM-up: Arts & Dance
Welcome to the fourth installment of the Studio STEAM-up Series!
Each week, we explore arts integrated lessons that connect dance to the STEAM subjects.  This week is Arts and Dance!  There are so many opportunities to integrate dance with the arts which makes this so exciting! We will be using the National Core Arts Standards.
Standards:
Media Arts:

Dance:
NCCAS Dance

Music:
Theatre:
NCCAS Theatre
Visual Arts:
NCCAS Visual Arts
Lesson Seeds
Media Arts And  Dance
Media Arts and Dance can collaborate in many ways.  For instance, one simple in class integration technique can be student marketing.  Have students use design strategies to market their artistic abilities by creating business cards with slogans and logos.  Or use media arts as inspiration for movement.  In a larger format, students can use media arts to design promotional tools for performances, such as tickets, programs and posters.
Music & Dance
Music and dance have such a seamless relationship already. However, we can build more rigorous partnerships by having musicians and dancers work together on collaborative compositions, where the making of the movement and the making of the music is happening simultaneously. Also, have musicians share their repertoire with the dancers and have the dancers select pieces to inspire their compositions.  Moreover, you can even have the musicians become a part of the choreography by incorporating them into the choreography by performing the music on stage while the dancers perform through and around the musicians.
Theatre & Dance
Theatre Arts and dance share so many attributes, like the ability to breathe life into a character and take the audience on a journey.  Collaboratively, actors can design scenes with full character profiles and have dancers recreate those scenes through movement alone, paying special attention to the characters created.  Furthermore, theatre and dance can also take a larger role by collaborating on full musical productions.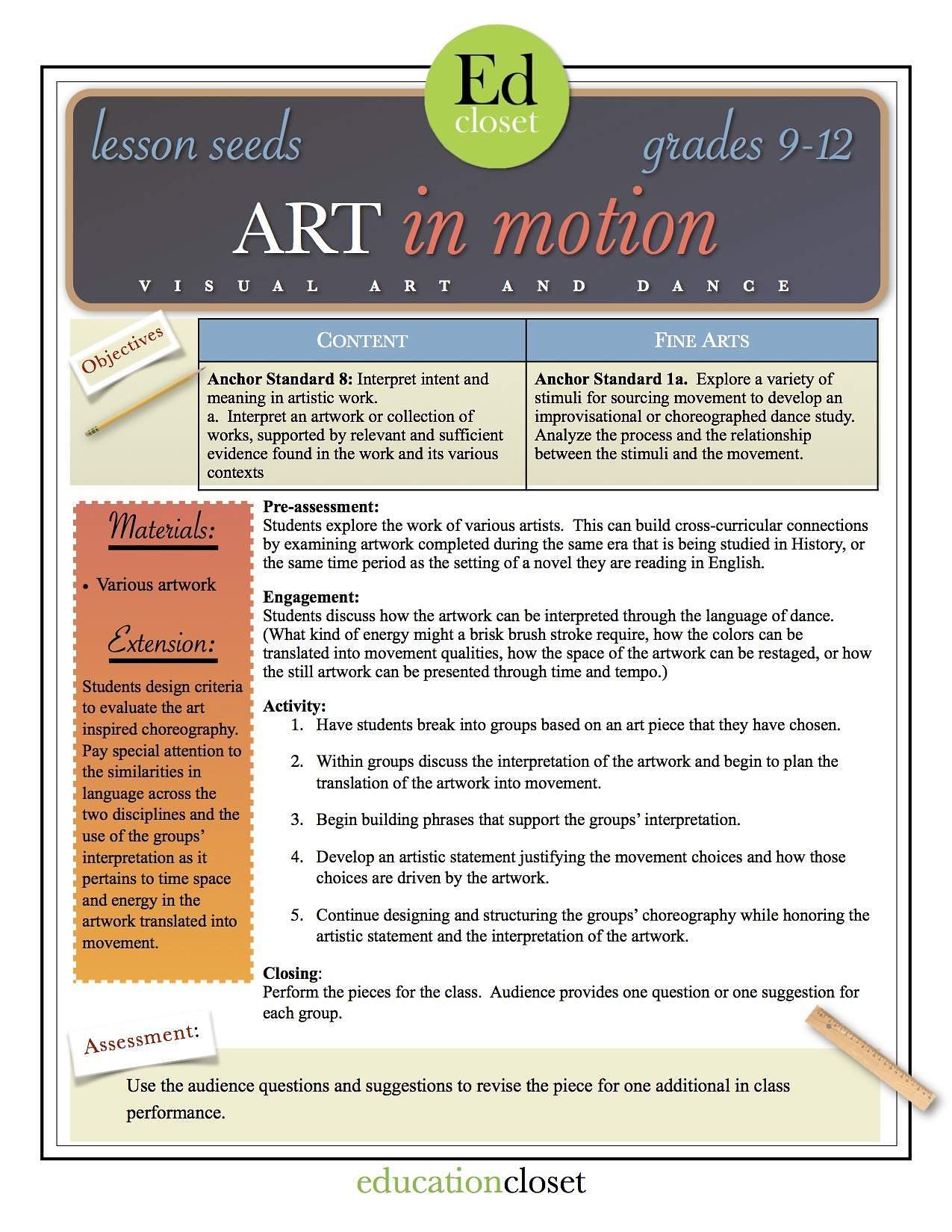 There are so many opportunities to connect all of the arts in collaborative ventures.   If you have an arts lesson you'd like to integrate with dance, or if you try one of these here, please drop me a comment below or email me at [email protected], I would love to hear about it!
Piquès & Pirouettès
-Typh
Next Week: Studio STEAM-up: Arts and Math