Susan Riley | April 2015
Speed Up Your Arts Integration Strategy Search
Do you ever find yourself spending huge amounts of time looking for an arts integration strategy that will work in your classroom?  Is it possible to speed up your arts integration strategy? If you manage to find one that connects with your topic, you still spend time trying to figure out how to use it in a way that makes sense for your students.
In today's episode of EdCloset On-Demand, I'm sharing with you my BEST tip for quickly finding and creating arts integration strategies that work.  Plus, you'll get a behind-the-scenes look at my secret Pinterest boards! View it all right here…

Arts Comprehension Strategy Card
The card I shared in the video was created specifically for our email subscribers, who receive exclusive information like this that you won't typically find on our site.  So if you haven't subscribed yet, you'll want to take advantage of that.  Today, though, I'm gifting it to you so that you can have something immediately actionable in any classroom.  Download it here!

Original inspiration: Classroom Anchor Charts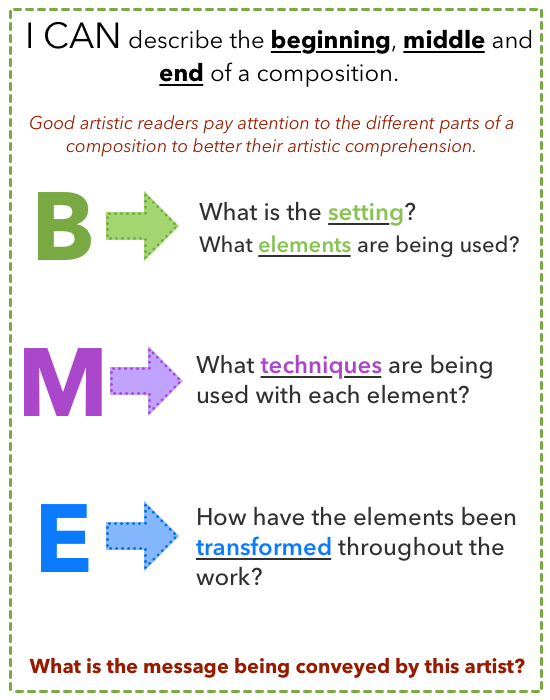 Why does this method work?  Two things…
1. The strategies are already being used effectively in the classroom.  So it's a natural connector to do a little tweaking and have them work in the arts classroom as well.
2. You can easily bump the strategies up or down grade levels.  Remember: strategies like this are not limited to a set grade level.  You can insert these at any level, content or classroom and have an effective launch into an integrated lesson.  More on how to do this next week – stay tuned!
How to get started
Using this method for strategy search and inspiration is simple.  First, you'll need to have a Pinterest account.  Then, create your own secret (or not-so-secret) board to pin classroom strategies.  Finally, start following educators who are NOT in your genre.  So if you're a classroom teacher, seek out and follow arts educators.  If you're an arts educator, start following classroom educators.  Then comes the fun part…pinning and tweaking the strategies to work for YOU.