Susan Riley | February 2015
Final Days to Register for the 2015 Winter STEAM Conference
We are down to the FINAL days to register for the 2015 Winter Online STEAM Conference.
Registration for this event closes on Thursday, February 5th! I know you don't want to miss out on all the incredible learning opportunities we have to share.
I know many of you have attended conferences in the past, and this full day event is quite similar! We have presentations from sought-after teachers and leaders all about arts integration and STEAM, as well as an exhibitor space. Along with giveaways and swag, through our online digital TinkerKits and partners.
But there's a lot that's different about this conference, too.  Because it's totally online, you can attend from wherever you are located.  We've had people attend on their cell phones while riding to a destination for the day and groups who gathered at a house or school to make it a fun event together.  You can even attend from home, snuggled up on your couch if you want.  Take a look at the trailer below to see what you can expect on Saturday:


Each conference registration also includes access to our On-Demand Archive Site.  This password-protected website provides you with access to all of the presentations, handouts, digital swag and even an online networking community for a FULL YEAR.  So if you can't make it on Saturday, February 7th – no worries.  You can still get the entire experience at any time that is convenient for you.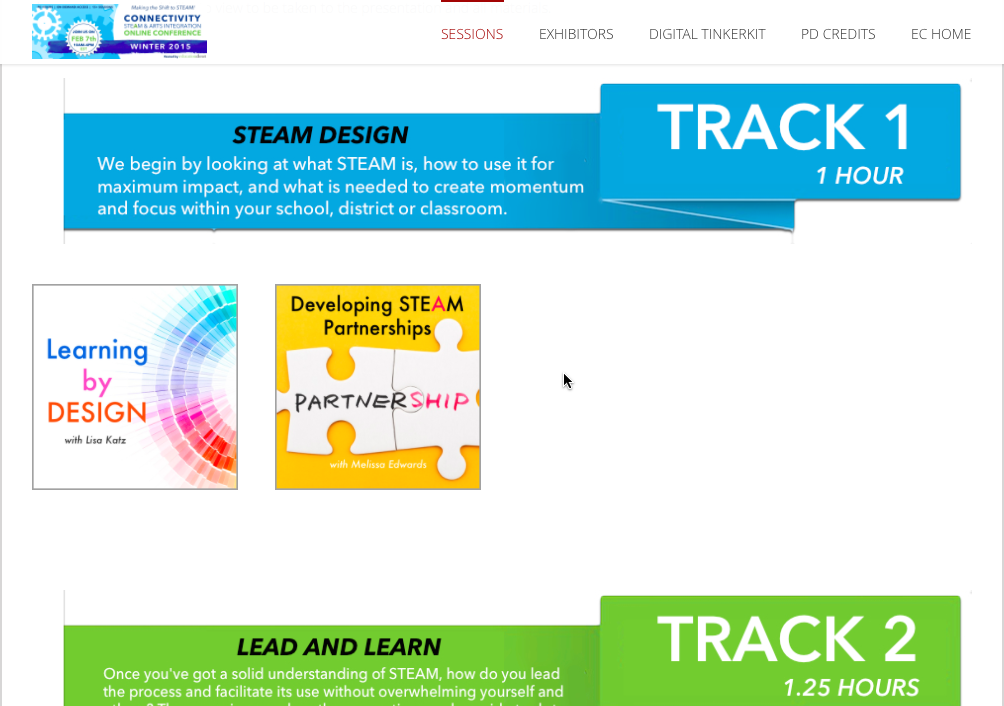 If you HAVE been to an online conference before, you might have been disappointed by the choppy videos, having to switch between a chat and the presentations, or trying to manage all the tabs at once.  That's one of the reasons I am so excited about our conference platform this year.  Everything is in one place – no clicking around trying to find everything.  Take a look at what the conference platform looks like: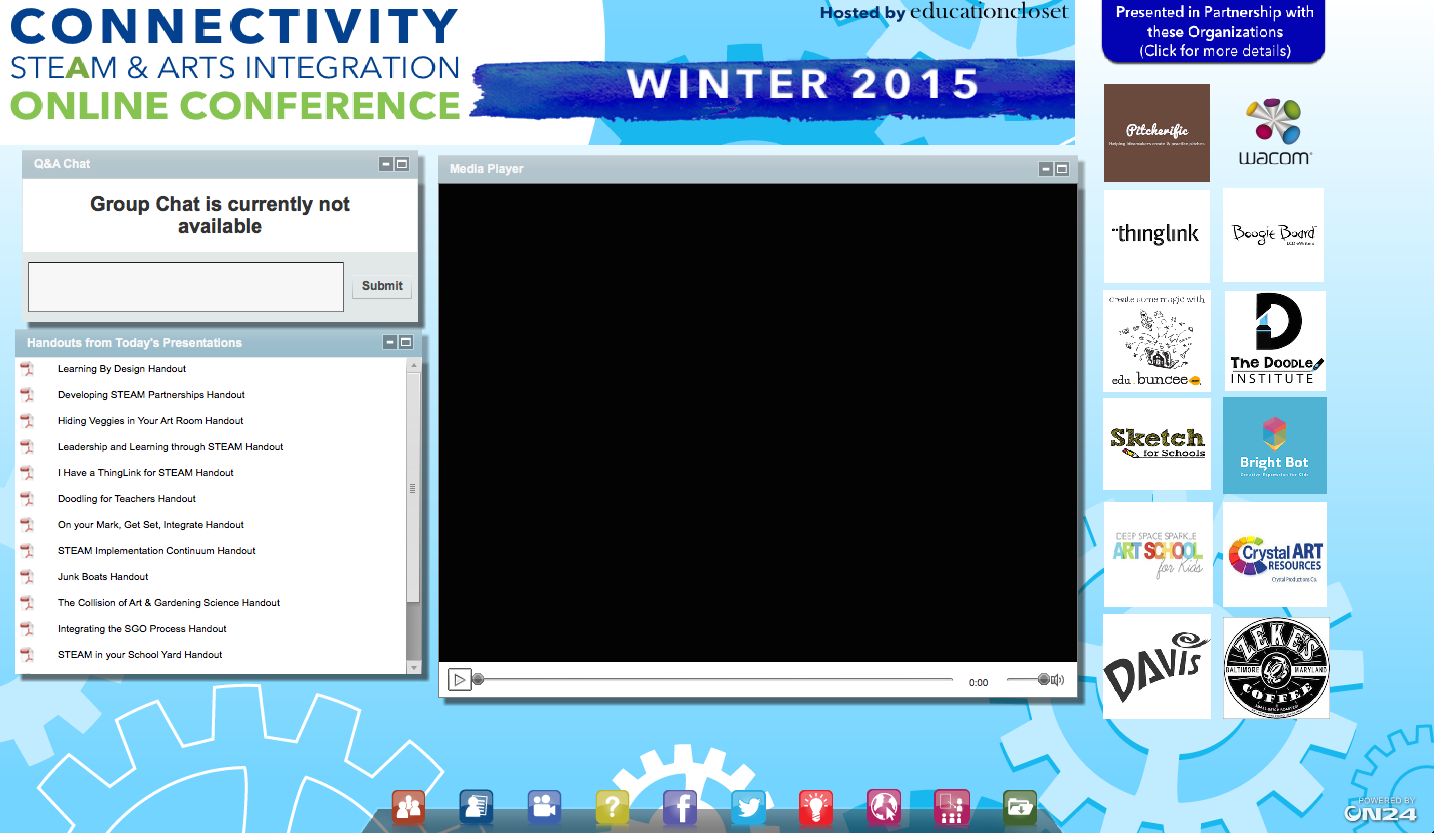 You're able to be social through Facebook and Twitter, participate in a group chat and even download the handouts right from the conference screen while watch each presentation.  Plus, we've tested this entire conference and there are NO choppy videos here – just great information in a fun and positive atmosphere.
If you have already registered, I can't wait to welcome you personally on Saturday.  If you haven't signed up, I really encourage you to do so before the cutoff ends on Thursday.  This is truly an opportunity that you won't want to miss – and with access to everything for a year, there's really no risk.  I hope to see you join us for a wonderful conference event!