Susan Riley | December 2017
Whole Brain Thinking: Tell It/Sell It Strategy
I'm excited to share a brand new strategy card with you today!  Just as we work to establish routines in our classroom, it's important to remember to establish creative thinking routines as well.
Today's strategy card offers a way for students to use Whole Brain Thinking Strategy to present an idea, solution, or position. It's great for connecting to those speaking/listening standards.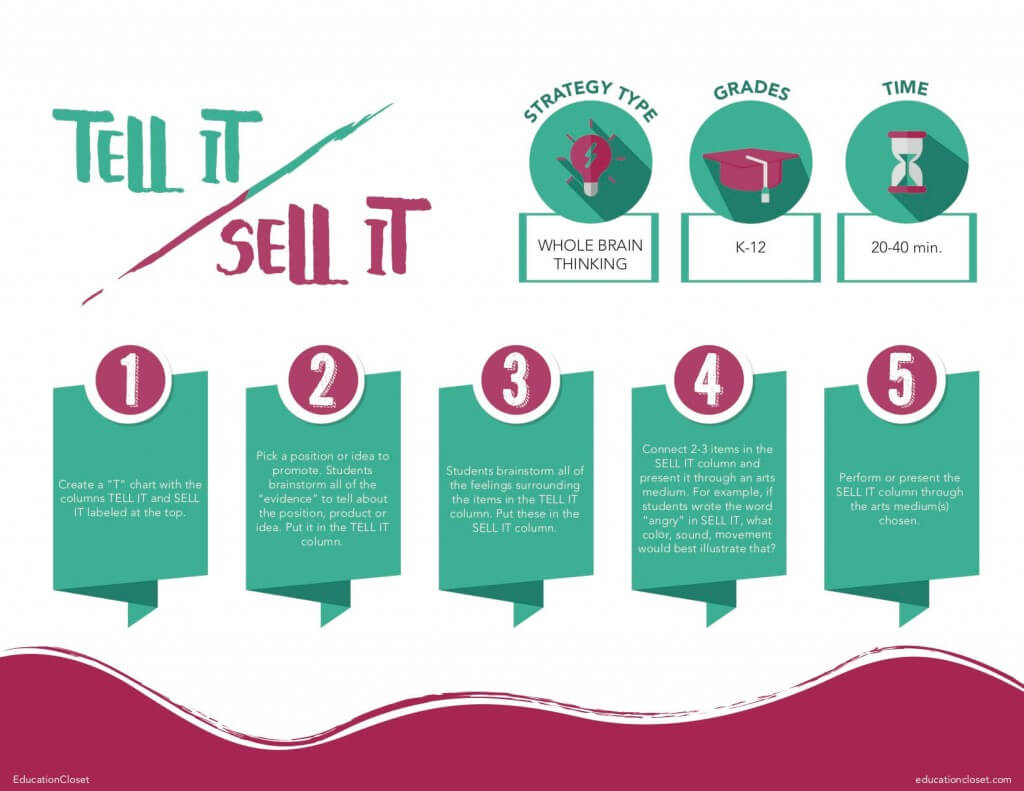 WHAT TO NOTICE IN WHOLE BRAIN THINKING STRATEGY
1. This can be used across grades and disciplines
You can easily expand or narrow the focus of this strategy to fit the needs and intentions of your own classroom.
2. It's using left and right brain thinking congruently
The "Tell It" column invites specific, evidence-based information, while the "Sell It" column explores emotions, abstract thought, and expression.  They both connect through the sequence of steps.
3. Take the next step and weave it into a lesson
While this thinking routine could easily be used as an opener or closer, I think it lends itself beautifully as a springboard for a lesson on inquiry, investigation, and analysis.  What lessons do you already have that this strategy could take to the next level?
We ALL love a good strategy and our students really do thrive when we establish routines in our classrooms.  But remember that a strategy is JUST a strategy.  It's what you do with it next to that really makes the difference.  Personally, I'd love to hear how you'll use this new routine and transform it into a spectacular learning opportunity for your students.