Susan Riley | April 2017
1×5 Strategy for Creative Thinking
Have you ever asked a question in your classroom only to be met by blank stares?  Or maybe, you've asked the question and everyone starts sharing all their ideas, all the time.  In either of those scenarios, the 1×5 strategy is a perfect fit.
WHAT IS THE CREATIVE THINKING STRATEGY?
The 1×5 strategy is a creative thinking strategy that provides 1 object or idea and has students alter it 1 time for 5 rotations.  So, you could move students into groups of 5 and provide each group with an object or an idea.  Each person in the group must add or change one thing about the object or idea.  You rotate until each person in the group has had a turn.
WHEN TO USE IT
You can use this strategy in a variety of ways.  I've found it to be very effective as a warm-up or as a way to get traditionally quiet students an opportunity to add their thoughts and opinions to a project.  I've also found that it's helpful for clarifying and narrowing a big idea into a more refined, cohesive thought.

You can use this for:
Prototyping a design
Project how-to's
Idea brainstorming
Creating a musical, dance, or visual art composition
Reworking a piece of writing
Exploring math problem variations
Considering an alternate ending to historical events (what would have happened if…)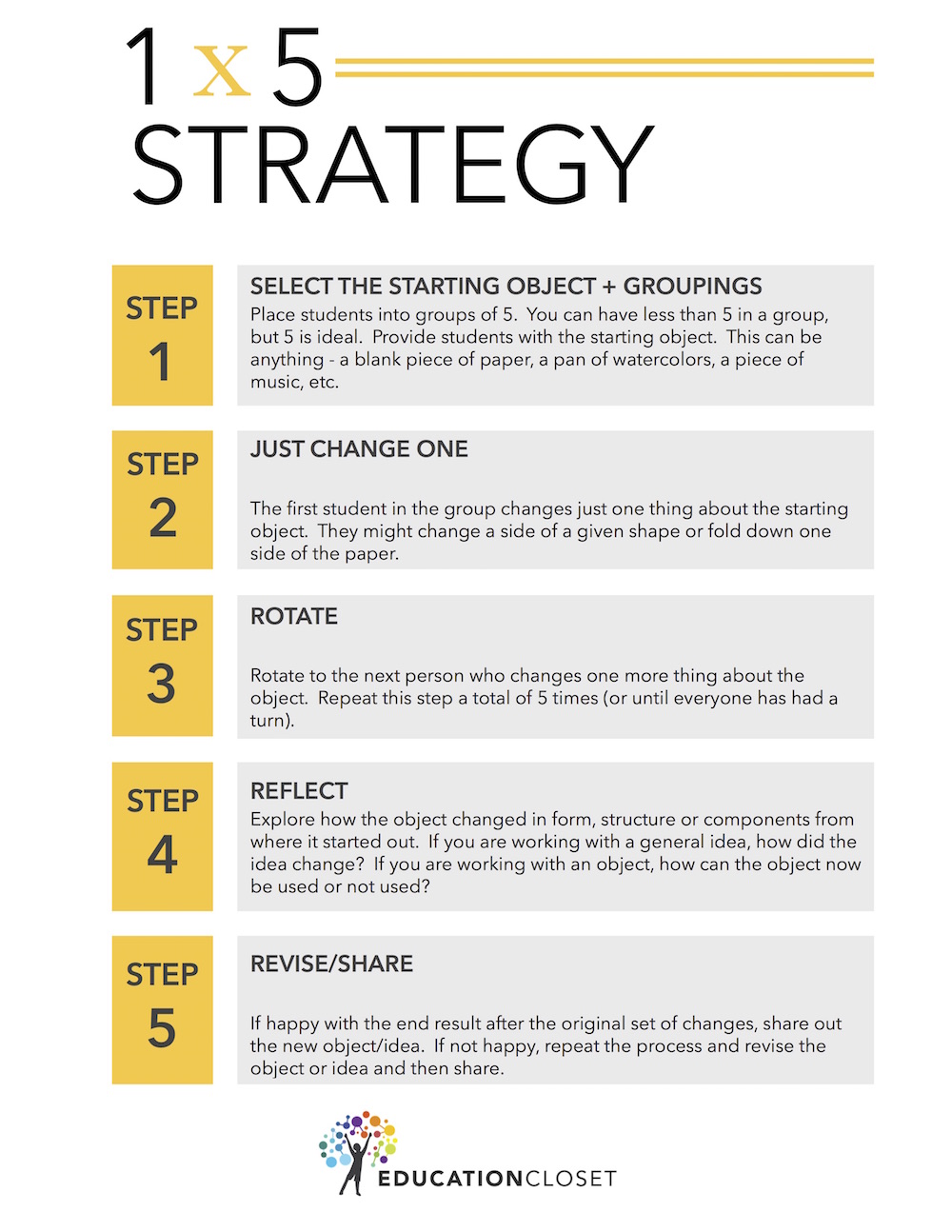 There are so many options that light up when you use this strategy.  To make it even easier, use the above a downloadable strategy card in your next lesson!