What's one research-based strategy for achievement that most educators avoid? Movement! Specifically, dance. In this episode, arts integration specialist and dance educator Sara Martino shares practical strategies to bring movement into your literacy work to deepen student understanding and connection. She also shares how arts integration has provided her and her teachers with more freedom – not less! – and is yielding success.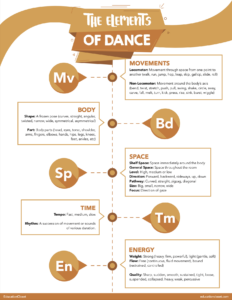 Resource Download
Enjoy this free download of the Elements of Dance resource.
Susan
Okay. All right. Well, hello, Sara, thank you so much for joining us today on the podcast.
Sara
Thank you so much for having me.
Susan
Of course. So can you share a little bit about yourself and your background?
Sara
Yes. So hi, everyone. I'm Sara. And so I'm an arts integration specialist and a dance educator from New Jersey. I started my journey in the arts. When I was three years old, I started dancing. And before I knew it, I was on a pre professional track. I love dance, I love arts is my passion, it is my lifeline. Eventually, I began studying dance in college, where I received my bachelor of fine arts and dance performance. And I was actually in a five year program so that a year later, I received my master's in dance education, I am certified K through 12. And dancing, dancing and teaching, I've always been passionate, and mine actually started teaching when I was just 16 years old. So having my own classes, so from the get go, I just knew this is something I wanted to do. And then now down the line, I'm doing arts integration, full time in my position. I've been teaching for over a decade. And I also teach at a university level, I teach pre professional youth dance studio. And of course, I work with you as an educator in residence. And I love every second of it.
Susan
You are definitely a busy lady. But I want to unpack a couple of those things, because I'm just curious. So you've been in dance your whole life, which is pretty much so. And my background is in music. And so I'm curious when you decided to get your degree and do performance and then add on the education component? Was, was the education component kind of like a safety net? Or was it because it was part of the passion?
Sara
Oh, that's a great question. It was definitely part of the passion for me. I always saw myself teaching in some capacity, whether it was full time, part time. So the fact that it is full time, and it's something I get to do in multiple roles. That's a dream come true.
Susan
That's awesome. And because I think sometimes people have this misperception, especially if you go into performance, that education is the backup, right? It's for why if you can't make it or whatever, and I remember my own father had that conversation with me when I went into music ed, he was like, Well, you have to get the education degree because what if you don't make it and there's so many singers in the world. And it wasn't necessarily that I had to, right?, like, I auditioned at Rochester and at Eastman. And I remember them coming to me saying, Well, you really want the performance piece, right? You don't want the education. That's just your backup. And I was like, I don't want to go to a school where education is your backup, like, I want education to be the piece, right? And just the avenue that I can express it. So that's awesome that it was the same experience for you.
Sara
Yeah, 100%. And I was lucky to be part of a program where I was doing both at the same time, right. So my last year undergrad was my first year of grad school. So I was doing performance and student teaching at the same time. And yes, I'm busy. But right out of school, I was able to start a career in what I studied and not a lot of people get to see that. So I'm extremely lucky to be able to still have passion for my art form. And then furthermore, teach people that passion every single day.
Susan
Absolutely. And so you're doing that as an arts integration specialist. So talk to me a little bit about that journey. How did you go from dance education into arts integration?
Sara
Right? Yeah. So it actually started through my student teaching. I remember while I was still in school, they always encouraged the interdisciplinary learning whether it was through other art forms or other subject areas. So I didn't know there was like arts integration, right yet, but I was doing something within the journey towards arts integration. And then luckily, where I am currently working, I was introduced to arts integration right away when I started my full time teaching career. And so I was like, you know, I've done similar things before to this. So I already had a comfort level with it that others may not have right away, which again, is is totally fine. But I felt pretty comfortable with the approach right away. And it got to the point where I was doing it more and more studying more and more going to professional development about it. And eventually my career took a turn where I was an arts integration specialist full time and I of course did the level one certification with you and I graduated from that and now I have arts integration through and through.
Susan
I love it so and it's a dream job for so many people like your story is the story that so many people either want to put pursue or it's like they're they're, or they're kind of using it, you know what I mean? Like, they're, they want to do it and they've gotten to this step, but then their school district doesn't support them on that level. And so it's, it's amazing that your school district does and that you've been able to kind of head in this pathway from the get go, which is awesome. So talk to me a little bit, given the background that you have and your experience with arts integration. I'm really curious over the last few years, and the changes that we've seen in education, I don't think we've seen changes like we've seen in education in the last three years, in the last 100 years, like I think, quantum leap. Yeah, change, right. And so as I've been getting out more and going to districts and doing some consulting work, it's becoming more and more clear to me that unless you've been teaching in the pandemic, you just, you're not gonna get it, it's totally different. So how did arts integration benefit you and your students during this period?
Sara
Well, like you said, it was an unprecedented time. And I am so happy that we're just using what we've learned from that, and just moving forward, and you know, recognizing that it shifted things as we know it today. So I believe that it brings back a lot of freedom that we've lost. Because, you know, one day we were teaching the way that we've always been teaching, right, and the next day that was completely stripped away from us, and having to rebuild that for ourselves has been a challenge. But I believe that arts integration, grants that freedom back to our teaching, and to our students, because it's an approach that allows them to take leadership in the classroom, it takes the role away from us being direct teacher, which we had to do right in the setting that we were in to becoming facilitator. And there's a ton of gaps that we have to fill back in within our students learning, which I, the thing I love about arts integration is the fact that it's an application approach that can be done in multiple ways, right? We are either filling in the misconceptions that students may have, or we're having them apply their knowledge to a higher level than it's already at. So arts integration is such a beautiful differentiation tool are that we can do that for students at the same time, no matter what level they're at, within a lesson, we're filling in those gaps. We're having them achieve learning at a higher level. And while also regaining that freedom.
Yeah, that's a beautiful way to put that. And because I think I don't think freedom would be the first word that most teachers think of when we think of rebuilding the education compared to him that we've got, right. I think a lot of teachers feel stuck or feel frustrated in their current environment, because they're trying to take the old environment and put it into the new and I love how you've embraced arts integration as a way forward, which then allows you some freedom. What, what about the concept of time, like this is the biggest barrier that we hear most teachers say, I don't have time for it? It's one more thing to add on to my very busy play. What do you say to that?
Well, I say to that, because that is something I hear all the time, is if it's going to take extra time, or if it's not a natural fit what you're currently doing, is it really arts integration that you're doing, right? So first, we have to take a look at isn't the natural fit that we're looking for, it should fit like a puzzle piece that should go along with your curriculum. And it should feel like you're moving forward, not like you're being feeling stuck. And it feels like you're stuck, then we may have to reevaluate what you're doing there. First off. And second of all, it does take some extra planning time, like I'm going to admit, like it does take time to plan, it does have to take time to make sure that we're assessing things in an aligned and natural way. But if you take that time, the first time around, and you do it right now, the results are so good. You're so good. I think we surprised like every single time I do it, I'm just surprised that was the first time when I did it. And I'm not sure I think it sounds dramatic. But it's so true. Because I just love seeing the reactions on students faces. I love seeing the reactions on teachers faces. And I it's just such a deeply satisfying feeling that I think that trumps everything, right, the fear, oh my gosh, it takes extra time or I don't know, I don't want to stray away from the curriculum. Well, you shouldn't be doing either of those things. Right, your integration the right way. So I think that all combined is what's really important to take into consideration.

Susan
Yeah, I always think of the planning process, which does take a little bit longer upfront. I feel like that's like mise en place, when you're cooking, like if you take the time to actually set stuff out and do, you know, and measure then when the baking process itself, or the cooking process takes a whole lot less time because you're not running around the kitchen, trying to get everything in the moment, you're just you've set yourself up for s uccess, which is I think what the the planning process helps you do in arts integration. And I love how you talk about this like a puzzle piece that fits, that you're not trying to jam something in there. In addition, that just kind of hangs out to the right, but that it fits into this puzzle that you've built. As an arts integration specialist in your school, how does this work? Like? Do you go in and model lessons? Or are you working with teachers and having them do the lessons and then providing feedback? Is it a little bit of both? What does it look like for you?

Sara
All the above all the above, I support as needed, where needed. However we see is best, especially if it's art forms that people may feel less familiar with. Or if it's the first time in the arts integration journey, then I'm more than happy to be the model and be the co-teacher for that. And I think too, you know, going back to the concept of time, when you do arts integration in the in a collaborative way of your code, like truly co-planning with someone and you know, taking it to the highest level, right? Then I think that eases a lot of the anxiety as well. And it takes a lot of that time off someone's plate. Because it's like, you know, you're working with someone that feels comfortable in it. And that takes a lot away from the hesitation as well. So we are co-planning, co-teaching and doing all these things together. That makes all the difference as well. So I do all the above.

Susan
You're like the poster child for any district that's listening as to why they need to hire an arts integration specialist. Right, like because you're seeing results with your students. And you're seeing results with your teachers and you're taking the workload off of them, but you're still being able to collaborate with them. I mean, this is – hello districts, take notes this is how it's done.
Sara
But it's it's important. It's important. I'm definitely I'm definitely one of the few people that I know of, right, that does, specifically, full time. Yeah. And I think it'd be really cool to make that shift a little more on a grander scale. More of us in here.
Susan
Exactly, exactly. And the thing is, like, they're usually at a district level. I love, like the there's, there's many arts integration specialists at district levels, which is great, but I love that it's in your school, that you are like the person in your school because it's the the amount of time and that you save others and the also the the knowledge that you bring is so so helpful. And I want to I want to touch on this knowledge base in terms of dance, because again, a rarity, Sara, a lot of teachers who come into arts integration, either have a background in visual art, maybe music, or a classroom teacher. So coming at it from the dance perspective, which I always say is one of the most intimidating art forms for non-arts people. That's a that's a little different, right, which I love. So what are some ways that you would recommend to teachers who do not have an artistic background? Or perhaps dance is intimidating to them? What are some ways that you would recommend that they start with movement or dance in their classrooms?
Sara
Yeah, another great question. So I feel like dance can sometimes be the lone wolf, like you said, like, whenever I go on the dance teacher, people are like, great, I know who to stay away from and, um, but I think we have the misconception of like, when we're doing dance in the classroom, especially through arts integration, I'm not asking you to do straight up dance technique, I'm not asking you just to get up and perform in front of big, like, that's not what we're doing. We're focusing more on the creative dance pedagogy. So that can look like a lot of things. We're basically connecting dance elements to our everyday movement. Right? We all know that. And I'll probably say multiple times throughout this, that dance is a universal language, right? So when we're first coming into this world, we don't communicate with our words, right? We don't we communicate with our bodies, whether it's our body language, or physically moving and pointing towards things and communicating in a way so people understand what we want before we're able to articulate it through our verbal language, or even our written language, right. So when I talk to other teachers about it, we focus a lot on the elements of dance right our body, which is what removing our space, where we're moving, our effort dynamics, which is also like the commonly what how we know as energy, were like, how we're doing it and in the relationship was like how we're moving relating to our space, relating to each other. So we break it down into a more common vernacular, and that way people, the fear starts to go away a little bit.
Susan
Right, you're not asking me to do like a Virginia reel or to do a BA or something, right? It's no, we're not using, okay? 
Sara
No, no, no, no, never, never, like, we're gonna say we're gonna bend, we're gonna stretch, we're gonna grow like how, what do we do with our bodies when we're sad? Or like how does like if we're doing like something in science, like how does our tornado, right like we can do, we can do that with our bodies. It's just, I think when we're adults, we are scared of playing. And so versus kids, we learn through play, right. And that's how I actually encourage a lot of teachers to start bringing it into their classrooms, like, let's just play around, let's just see, especially with younger ones, we'd love improvisation activities, whether that's through three freeze dance, or through partner work. And then of course, as we get older, the fear starts to creep in a little bit more. So even with some older ones, I say, you know that maybe we're not going to go into the gameplay right away, let's take a look at some videos to take a look at some examples of how this looks like in the real world. Let's connect and analyze that way. Students feel a lot less scared when they're watching first, because then they have that base in order to get up and do it. I also like to have them brainstorm examples. And if they have that solid list of things that they brainstormed, and they feel a lot more comfortable getting up and doing it. So that's just a couple of ways that I can think of off the top of my head that I've that's worked in my experience. But the we shouldn't be afraid to play.

Susan
I love that, I'm going to kind of touch on this just briefly, because one of the push backs that I hear a lot from any arts area teacher, it could be a visual artist, it could be a dance teacher is the concern of diluting their art form in and through arts integration. And certainly, as a dancer, you work beyond the elements of dance, right? You're using the elements of dance, certainly in everything that you do. But it's not necessarily where your focus is. So what is what's your understanding of that dilution and whether or not the dance is being diluted in any way through the the focus of the elements?
Sara
Yeah, I think sometimes when we think then of like moving through the elements, sometimes it can turn into more of like pantomiming, which we're going to avoid. I think that's one way, I don't want to say it's like diluted, but it's just a misconception that people will form. It's like, oh, well, creative movement, and then turns into more of a pantomime, which is not, we're looking at ways of representing something that's a little more concrete, or even something that may be abstract in a way that's easier to understand through movement. But we don't want to go to the pantomiming place, we want to just continue pushing the envelope and encouraging and creative process like what's more of a movement that can represent that rather than like an acting or a pantomiming, which again, there's nothing wrong with that, that just means we're not doing dance anymore, we're moving it to something else, which is fine, but we have to just label it as it is. So that's probably the biggest thing that I see in a classroom. And in my experience when we're trying to integrate dance the first time. But if we nip that in the bud right away, then we can avoid that.

Susan
Nice. So and then I'm going to expand on this. So additionally, it kind of is an add on to that. What if teachers were to start with a form of dance where they are comfortable? Something like maybe a line dance, which some people might like to do? Or if they've done like, I don't know, the the dances that you typically do at a wedding that everybody knows, right? Do you think that that's an okay way for them to start?
Sara
I don't see a problem with that. I just think it's important to know the context of where that's coming from. When I think of dances that we do every day, then my brain goes to oooh social dance and cultural shifts and cultural movement, right, which is an extremely relevant place to bring that in, I see a lot of connection through the humanities, social studies, history, right. So we're going to bring that into context. And absolutely, you should feel comfortable in doing that. Or even if it's a way, again, learning through play, sort of introducing and breaking the ice and that way, I would just say that we're going to continue moving forward in that way. And just to make sure that it has a grounded context into which that's where that's coming from.
Susan
Yes, yes, that's excellent. And I just, I also know, again, movement being something that people feel tricky, sometimes approaching that I don't want them to get stuck in the familiar, right, the idea that maybe we get to start there, but then expand and be willing to look at other ways of connection. Which leads me to my next question for you, which is the idea of connecting dance and literacy. I've used a lot of dance and math connections, but I know that you have done I know for the accelerator you did an entire focused session on dance and literacy, which was fascinating. So what are some ways that those two intersect naturally and the that teachers can leverage?
Sara
Yeah, so I actually, for me, as a dancer, I've always found a very natural connection towards literacy, language arts, I'm not sure if that's because like, as a student growing up, I always had more of a natural affinity towards these in that way. And math and science were a little scary for me. I'm not sure why. But I just see a ton of connections. Again, I'm going back I told you, I would say it again, going back to movement as a universal language. It is a wonderful differentiation tool for us to allow students to express their knowledge and interpret things in a new way in order to fill in those misconceptions, or bring it to a higher level than it's already at. And what we're thinking about the creating and the responding and the connecting process, through literacy through language arts, it's almost identical to what we find in dance, for example, we can read movement, because it's a universal language, right? The similar way that we read text. And that's something I actually touched on in that accelerator, right session that I had, we can pull evidence for movement, the same way that we require our students to pull evidence from a text in order to bring rationality to the reasoning, right, and some, but sometimes, a lot of the time, actually, movement is going to be easier for a student to understand than a complicated piece of text. So it could be a way for students to leverage the knowledge and to leverage the reason that you want them to, again to get to eventually, right, but doing it in a way where maybe much more accessible for our students. Even in writing, we focus a lot on sequence, beginning middle, and we focus on the revision process, we do the same thing in dance, when we're creating a cohesive piece of choreography or phrase, we want to make sure it has a concrete beginning, we want to make sure it has a flow of sequence transitions, and we want to make sure it has an ending to it. And the revision process for movement looks almost identical to the way it does in writing. So there's just a lot of natural ways that we can connect literacy, and even through the language of the standards, right, because we're always talking about align the standards makes this that's one of the major steps in arts integration, right now, you're gonna find almost the same exact language in the standards in any literacy standard, as you do in a dance standard. And so when we read it that way, and the way you interpret it in an ELA standard, it's, it's almost the same, you're just, it's through movement instead.
Susan
Nice, which makes it so much easier for teachers, I think if they think of it like a lens, like a set of sunglasses that you put on, when you're looking at both of those standards, you'll find that commonality, which is fantastic. So speaking of literacy, and kind of exploring this, you are going to be a coach out on one of our at our BookmarkED event this summer, which I'm so excited for that summer book club, and you're specifically focusing on the book Firebird from Misty Copeland, which I'm so excited for her like session that like she's going to share behind the scenes on how she wrote that and everything. Tell us a little bit about that book. And what you are planning, just a little snippet of what you're planning to dive into with that.
Sara
Yes, so yeah, first of all, I'm just as excited as you are so thankful for this opportunity to be able to be one of the coaches for this summer. Furthermore, to be able to work with Misty Copeland's book, obviously, as a dancer, she is an idol of mine. So to be able to work with her text is massive for me. Also want to recognize Christopher Meyers illustrations throughout that as well. That is such an integral is beautiful, and integral and cohesive piece to the story. So as a matter of fact, that's what we're going to be exploring this summer. There's a lot of intricate language, similes, metaphors. The book is basically about her. She's guiding a young dancer through their dance journey very similar to the one that she went on, which if you don't know about it, you should definitely check it out. It's very, very atypical, very inspirational journey. She breaks down a ton of barriers. It's, it's, it's so admirable. But we're going to be looking at the connection to the text to the illustrations, how we can understand the text more through those illustrations, again, kind of reading the illustration as text, right? And then using movement as the vehicle to demonstrate that understanding and that connection. So that's what we're going to be working on. So a little bit of responding, a little bit of connecting, tons of creating. So that way students can make sense of the beautiful, intricate language and the messages that Misty Copeland builds throughout the book.
Susan
Yeah, and it is a picture book. But as with many picture books, I find that you can expand the use of this well beyond young children into even middle level. I just think there's so many opportunities, even high school level, I think when you take a look at the connections and the the artistry, and then also taking a look at the background, because Firebird for people who may not know, who have no background in it at all. Firebird wasn't something that she just created, right, as the as the theme. So tell us a little bit about the background of Firebird.
Sara
So Firebird is actually a ballet company that she dances for American Ballet Theatre. Firebird is one of the breakout characters within this ballet. And, again, akin to her life journey, this Firebird is a trailblazer within the ballet and is basically the hero of the story. Right? Just as she's just she's the hero to so many young dancers love hero of mine. Firebird itself is a tale of heroism and treachery and how the character can assist those to overcome those things and find victory. Yeah, so even that itself is a whole lesson that you could use.
Susan
Oh, yeah, right. Yeah. And if you're not familiar, like, if I always go back to if you ever watched Fantasia 2000. At the very end, there's like they they performed the Firebird symphony that was from Tchaikovsky's work that the ballet was connected with. So if that rings a bell for you, that's that's what this is part of. But just it's a fascinating book. I'm so excited that that you're going to explore that on so many different levels. Because I think people think, Oh, it's just a kid's book. But there's so much to explore and be able to look at in terms of lesson development and working on it with students that could be really, really meaningful. So excited for that. As we close, I asked the same question of almost all of my guests, if there's one thing about creativity that you'd like people to know, what would it be?
Sara
Yeah. So I really want to emphasize that the more room you give your students to create, the more successful they will be, the more room you give students to try new things, fail at those things. Because failure ultimately comes to creativity, right? Find ways to overcome those failures and eventually succeed. They are going to be so successful in everything they do in your classroom. And beyond that, so give your students the room to create. Give them the chance, it's going to feel scary, it's going to feel like you're relinquishing control. And in a way you're doing that, right. But give them the chance trust them to be able to do it and they will rise to the occasion.

Susan
Wow. I love that. Thank you, Sara. So where can people stay in touch with you or follow you?
Sara
Yeah, so the best way to really stay in touch with me. I'm currently you know, kind of working on the whole social media aspect. But the best way to stay in touch with me honestly is old school through email. So my email saramartino096@gmail.com. Feel free to reach out to me. That is my that is my professional lifeline right there. So feel free to reach out to me at any time to discuss or an even better ways to come join me this summer at BookmarkED. Yeah. So we can collaborate that as well. So please come join. Let's hang out. Let's collaborate. Let's dance together. Let's integrate.
Susan
Yes, absolutely. Well, thank you Sara so much. It has been a joy to be with you today and I really appreciate everything that you are doing with teachers and students.

Sara
Thank you so much. I enjoyed every moment of this.