Amy Traggianese | September 2018
Make a Mark in the Makerspace
Everyone needs to "make their mark!" If you are familiar with the book "The Dot" by Peter Reynolds, you know all about how important that first mark can be.
Art created by students leaves their creative mark and creates inviting school spaces. Our fifth grade students created signs for our elementary school Makerspace! Part of the media center was being repurposed for it, and our media specialist wanted letters that spelled out "explore" and "imagine."  Would students be able to create them?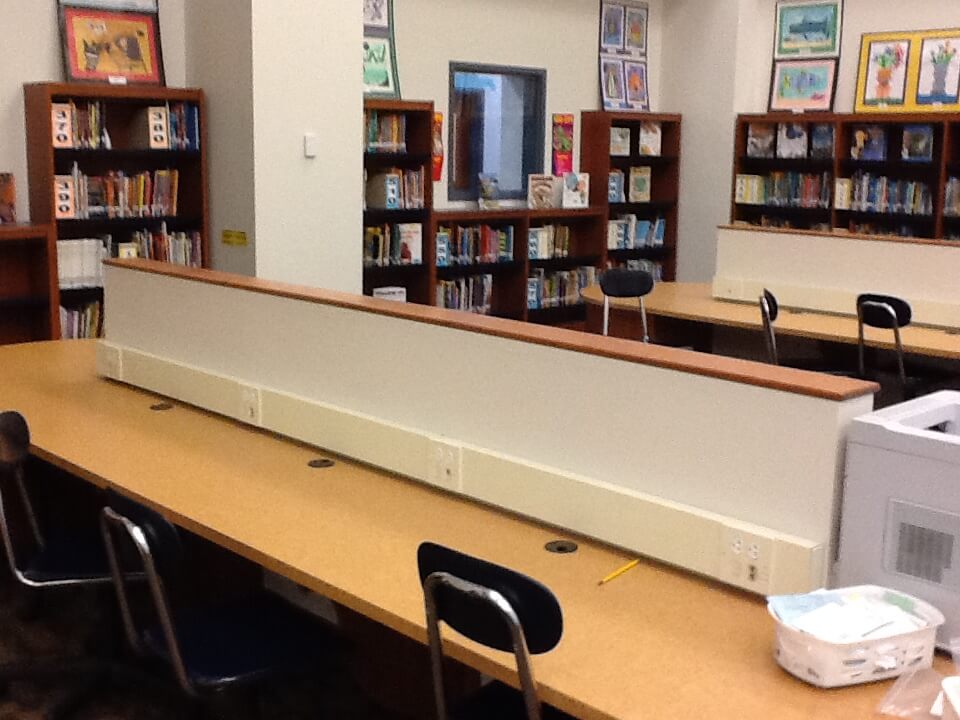 Would they? The answer was a big YES!

It just so happened that my fifth grade students loved creating with paper mache and had been begging me (really!) to do more of it. They loved the feeling of the paste on their hands! So I came up with a plan.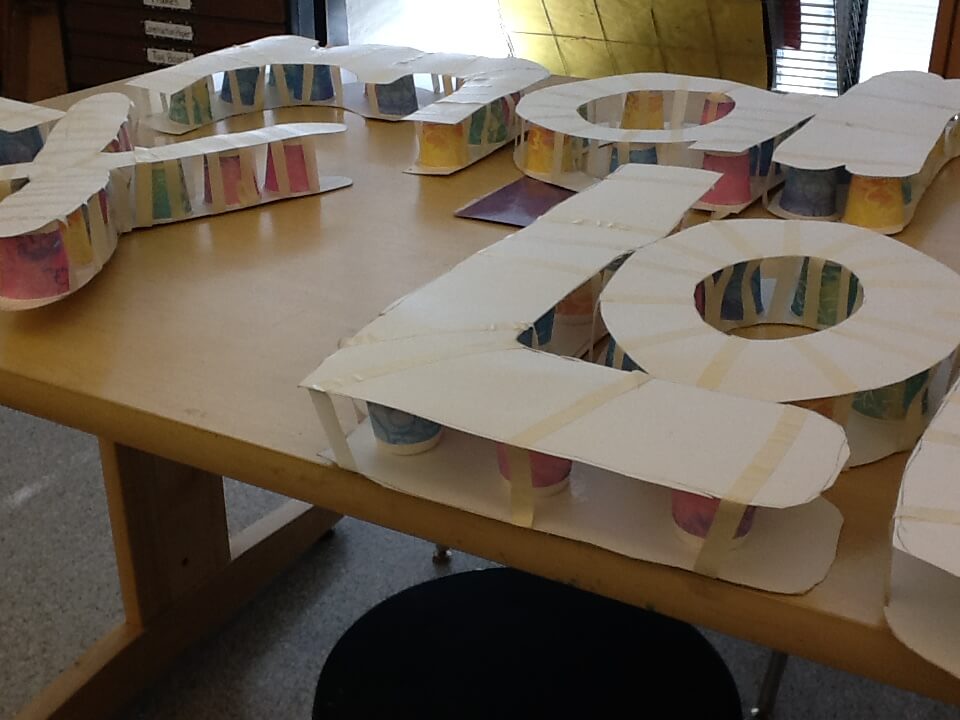 Students created all of the letters, start to finish. They started with poster board, drawing the letters their way and then cutting out each letter twice. They glued the two poster board letters together with small paper cups in between. Students used masking tape to hold each letter together and the poster board straight and even.
I cut newsprint into strips, mixed up some art paste and the students were up to the challenge! The first layer of paper mache took the most time because we quickly learned that we needed wider tape on the sides of each letter as a base for the paper mache strips. Teams of students worked on each letter, lovingly and carefully covering the letters from every angle with the slimy paper strips.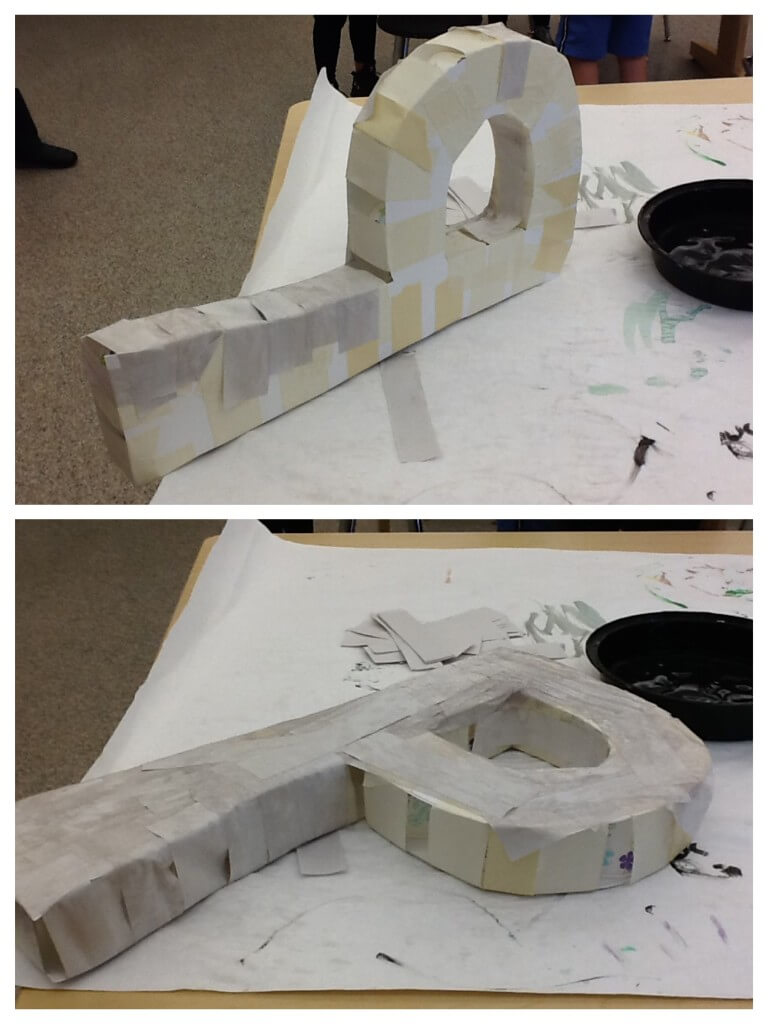 I can still hear the student reactions to the slimy art paste:  "Ewwww, it's SO slimy! I LOVE it!"  "Let's shake hands, it feels so cool!"  "Oh, I can't stand the feel of it" (said while the student is putting his hands into every bucket of the stuff he can find).
To cover all of the letters properly, we needed to add three layers of the paper mache strips. All of the work could be completed fairly quickly because I had a few fifth grade classes.
When it came time to paint the letters, I asked one class to decide on the color scheme for each word. They wanted to use complementary colors for EXPLORE and rainbow colors for IMAGINE. EXPLORE was painted with the lighter color of the complementary pair. Students chose a rainbow color scheme for IMAGINE.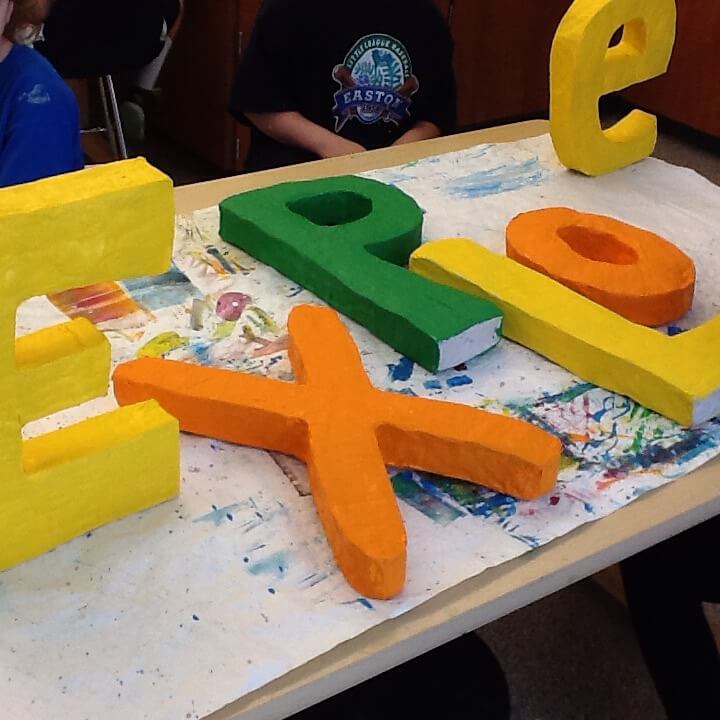 Many of the letters needed more than one coat of acrylic paint. Students added complementary colors with sponges and paint to the letters of EXPLORE. Students worked on different designs in metallic permanent marker on each letter of IMAGINE.
All of my fifth grade students loved being able to contribute to these creative signs that are the centerpiece of the Makerspace and Media Center!