Susan Riley | November 2017
The Ultimate Artist in Residence Resource
One of the many ways you can build partnerships and cultivate a culture of artistic learning is through an artist in residence. These are practicing artisans who come into the school for a period of time to work on a specific project or unit. It is a unique collaborative opportunity! Here is a resource list that you can reference when seeking out these individuals or groups.
WHY AN ARTIST IN RESIDENCE?
Teachings artists bring practical knowledge, experience and artistic skills directly into the classroom.  These opportunities can be a wonderful way to jumpstart your arts integration and STEAM efforts, as well as expand what you're already doing in your curriculum.  Residencies can vary widely – some are for a single day and others can last for a week or more.  It truly depends on the goal for the residency and the artist that you're bringing in.
FINDING AN ARTIST
There are so many directories available to find a teaching artist for your school or district.  Here's a list of places to get you started:
1. Local and State Arts Councils.  Check your state, county or city websites for the link to your arts council.  Many of these organizations have a list of working teaching artists that have been vetted and good track records.
2. Young Audiences.  This organization has been around for 65 years, is a trusted source, and a huge part of their mission is to connect schools with teaching artists.
3. Res Artis.  If you are looking for an international option for your artist in residence (this is great for schools worldwide or for colleges and universities), this worldwide repository is a great place to start.
4. Alliance of Artist Communities.  This organization provides resources for teaching artists looking to connect with schools, training workshops and a free directory of artists worldwide.
COLLABORATION
A big part about an artist-in-residence is in the work you do beforehand.  You need to collaborate and work out the details of what you're looking for long term from this project.  This shouldn't be a once-and-you're-done event.  Those are called assemblies.  This is a commitment to continue this work after the artist is gone.  It is a way for students to truly experience what an artist does, be a part of the craft and make those critical connections that we're always striving to achieve.  That requires some legwork.  Teachers, administrators, related arts teachers and the artist-in-residence need to sit down together, face to face, and map out what the residency will look like, the objectives that will be met and how it will connect within the content curriculum.
After this, you'll also need to come together after the residency is finished.  You'll want to debrief about what the students learned, what assessments can be given to monitor student learning, and provide the artist-in-residence some feedback.  The artist may also have some feedback for the school on how it can also work with the artist in new or different ways.  Remember, these are creative people and may have some ideas that you haven't thought of.  This is a great time to decide next steps for this particular art form and to engage the artist in ideas for extension and deepening.  This type of collaboration could be invaluable!
TIPS TO CONSIDER
Bringing an artist in residence into your school or classroom can be a truly meaningful experience.  It's also all about what you make of it.  Here are some things to think about BEFORE you commit to a teaching artist:
๏  Be sure to interview from a selection of artists before committing to a residency. We have included a list of questions below.
๏  Be sure to investigate alternatives. Many artists-in-residences are listed in state and local arts council directories and on the websites provided above. However, there are also many more who are excellent artists-in- residences and are not affiliated with these lists due to the fees the organizations charge the artist.  A quick internet search with your area and artist-in-residence will help.
๏  Some artists are fantastic at their craft, but not so good at helping teachers learn how to continue to use this after they leave. It's important that you check their previous experience and ask them what training they have had in pedagogy.
๏  An artist-in-residence requires careful planning and support. Never just bring in an artist and then let them "do their thing" while you sit in the back and catch up on work. Check in frequently, get their feedback and make them feel like a part of the school team for the duration that they are with you.
INTERVIEW QUESTIONS
Once you find a teaching artist, you need to interview them to be sure this is a good fit.  These are questions that are important to consider since you'll be spending money to bring them into your classroom.
Each artist in residence is different – some include an opening assembly while others only work in individual classrooms.  We've created a helpful handout that members of our Accelerator Program can print and use for free during their next Artist in Residence project.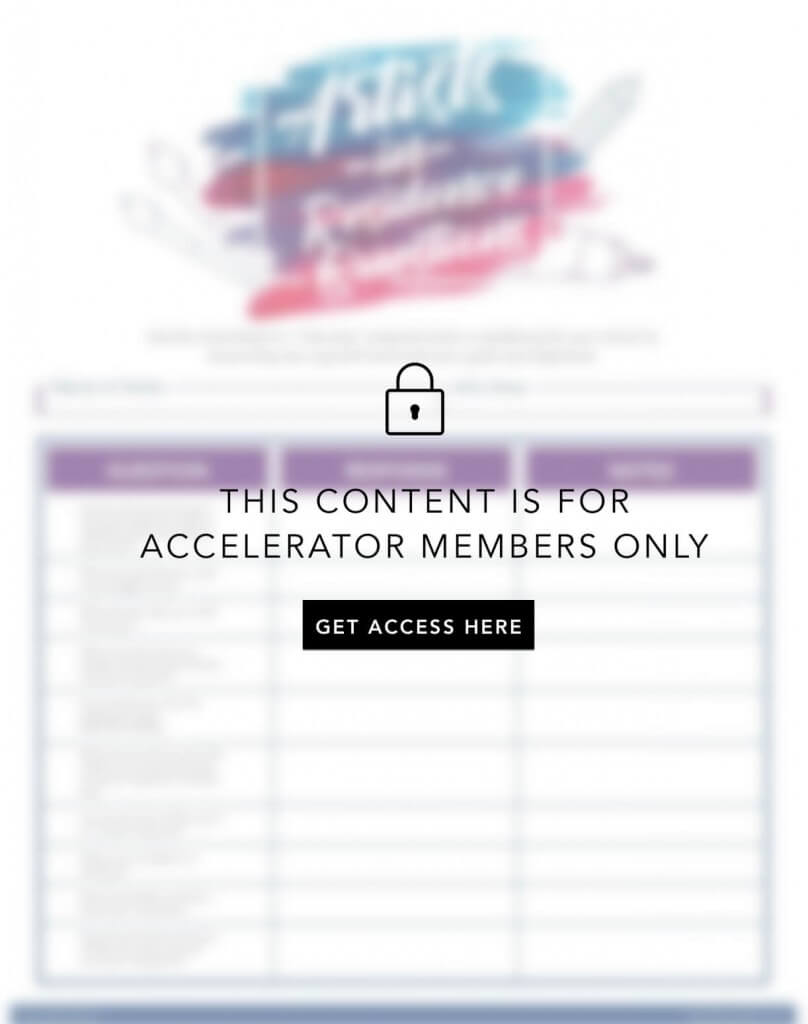 KEEP IN MIND SCHEDULES
Scheduling and planning are key to successful artist-in-residency experiences.  Here are some things to consider with schedules:
The Artist's Schedule
Also, be aware that the artist may have special scheduling needs you haven't thought of.  They may need time to set up or tear down for their project.  They may want to meet with teachers before the lesson to find out prior knowledge or to show them some different techniques.  Also, just because you and I have trained our bladders for the life of a teacher, doesn't mean that an artist has done the same.  Allow them some breaks to use the bathroom, eat lunch and to recharge occasionally throughout the day.
The School Schedule
Know your school schedule inside and out.  Know when the kids go to lunch, recess and are in specials.  If you are doing a residency with poetry, know when the language arts blocks are for each grade level.  If the residency is happening in the related arts classroom, find out when the teachers from that grade can come in and watch/work with the artist.  You want to make sure that the residency is valuable to everyone and not just being used as another planning block.
The Money Schedule
Finally, be aware of when forms are due and get them in ahead of schedule.  Most residencies require a deposit, forms to the various agencies/artist for contract, and an evaluation form.  If you are using grant funds at all, these need to be a top priority.  The artist gets paid and you receive your reimbursement only if these forms are filled out.  So keep them on the calendar and make sure you carve out some time to complete them.
SAMPLE SCHEDULE FOR A 2-DAY RESIDENCY
Here's a sample residency schedule for a world music artist in an elementary school:
Monday: Artist works with 3rd, 4th, 1st grades and kindergarten for an hour each during their specials times.  Classroom teachers come and observe the lessons and note how the artist teach both classroom and music objectives at the same time.  In addition, the artist works with an individual 2nd grade class on a "mini-lesson" focusing on using a stick game from New Zealand.
Tuesday: The artist works with our remaining grades (5th and 2nd) during their specials times for an hour.  Then, he prepares and presents an assembly at the end of the day that includes each grade and showcases the 2-3 songs they learned from regions all over the world.  The whole school meets in the gym and sits on the perimeter of the room.  Then, as the artist highlights each region of the world, he calls grades into the center of the room to share the songs, dances and games they learned in their sessions from the past two days.
FUNDING OPPORTUNITIES
One last bit of insider knowledge about teaching artist residencies: be sure to look for grant opportunities!  Many times, you can get matching funds from local arts councils and state and business-funded grants.  You can also often save if you host the teaching artist for a combined set of grade levels or programs that they offer.  Be up front with your budget and ask if those kinds of options exist.
As you continue through the school year, be sure to consider hosting an artist in residence.  It can truly deepen any connective curriculum experience!