Chris Sweeney | May 2017
Makers Slam
Hello everyone!
I am so absolutely excited to begin my blogging journey here with EducationCloset and share all of the awesome things I have going on both in my teaching at Charter High School for Architecture and Design in Philadelphia, and my studio work with art, design, and maker technologies. I want to explain a little about myself, my teaching, and some awesome tools I use to create and make in my studios well as in my classroom.
So… what is a Makers Slam?
You might be familiar with the idea of a poetry slam – where poets face off in a competition performance of their own original compositions.  A Makers Slam is very similar.  Students create original works – often with the support of 3D technology (but not always) – and then showcase their work for others to view, critique and appreciate.  In upcoming issues, I'll be sharing tips for facilitating these kinds of events and the tools you'll need to make teaching through this medium a success.  In the meantime, there are several places to start getting your feet wet when it comes to maker education.
Some Helpful Maker Resources
If you're just getting started with 3D Printing, Making or Design, or are looking to add some new lessons to your classroom, here's a list of resources that are really fantastic.
Next month, we'll dive more deeply into specific projects you can do and how to design these lessons effectively.  But for now, try exploring the resources above so that you get comfortable with the medium.
 
To teach is to learn.
As I said, I wanted to give you a little bit of background about who I am and what I do so that you have some context.  I have the distinct privilege of being a Design teacher at the  Charter High School for Architecture and Design. We are the only school in the nation whose primary foci is on architecture and design. I teach two very interesting and ground-breaking classes: one called Maker Technologies and the other called Interpretive Design. The prior is an introductory class focusing on new makers media that the students can begin to use in their design work at CHAD. The later is a senior class which is more intense and focuses on fine tuning the students to understand such emerging technologies as 3D printing, digital media, and other fabrication techniques and ideas.  Both courses are important in the Makers Slam culture and design.
We are very lucky in that we work with the Penn Museum and are working on a capstone project that the seniors are engaged in this year.  As a sample of what's ahead, check out what we're currently working on as a part of this collaboration.  The students are creating 3D prints of artifacts from their permanent collection, and putting Braille on them so that visually impaired and blind patrons can enjoy the art, as well as a sighted person.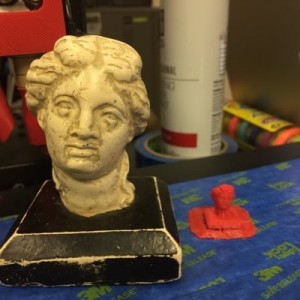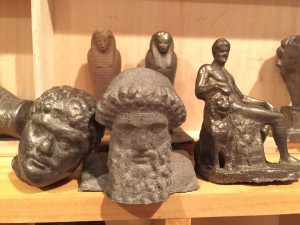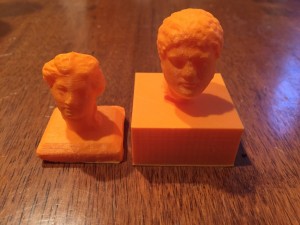 I have the distinct pleasure of being the 2016 Pennsylvania Art Education Association Outstanding Secondary Art Educator of the Year and I am also an Ambassador for numerous maker technology companies who lessons, projects, and inspirational products I will be sharing on here.  Some of these include Ultimaker, Chibitronics, Makey Makey and the Morphi App.  Check out some of the projects we've done with these tools – I can't wait to share more about these with you!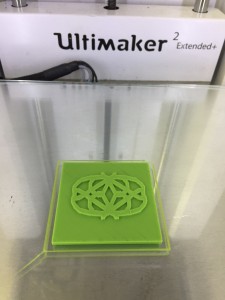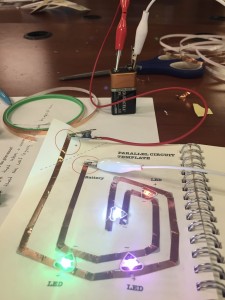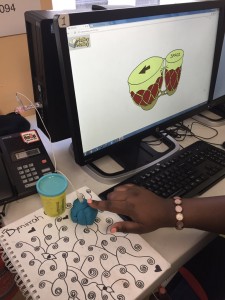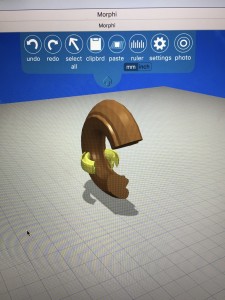 I have been teaching in the Philadelphia area since 1996, and have taught in many places, including University of Pennsylvania, University of the Arts, as well as many public, charter, and grant based workshops and schools in and around our area.
I will be sharing my adventures in making, creating and teaching, and I can not wait to share brand new things with you every month. I hope that you be able use these tools  in your classroom and enjoy the learning involved with them all.
Want to keep in touch throughout the month?  Follow me here on my website to see how all of our projects are evolving!