Susan Riley | December 2016
A New Twist on Feedback Forms
Do you know what researchers have discovered to be the most powerful form of assessment for students? It's the student and teachers feedback forms. High-quality feedback.
And we're not talking small potatoes when it comes to impact.  High-quality student and teachers feedback forms can increase student learning by up to 50% – that's HUGE!  It's more than double the effect of the classroom environment, testing, homework or teacher style.  And that's great news for us teachers.
This means that we can focus our time and energy where it belongs – on delivering a loop of meaningful instruction and meaningful feedback using student and teacher feedback forms.
But…how can we be sure that our feedback is high quality and meaningful?
Today, I'm sharing with you two feedback forms that you can download, modify and use with your students.  The first is a student feedback form – because all students should engage in the practice of providing feedback for others and for their own work.  This form should be used for self-reflection or peer review.
The other is an aligned Teacher Feedback Form.  This is available just for our Accelerator Members.  You can use teacher feedback forms in conjunction with the student feedback forms, or alone depending on the goals of your assignment or project.  This is specifically for teachers to use in providing their students with insights on their work.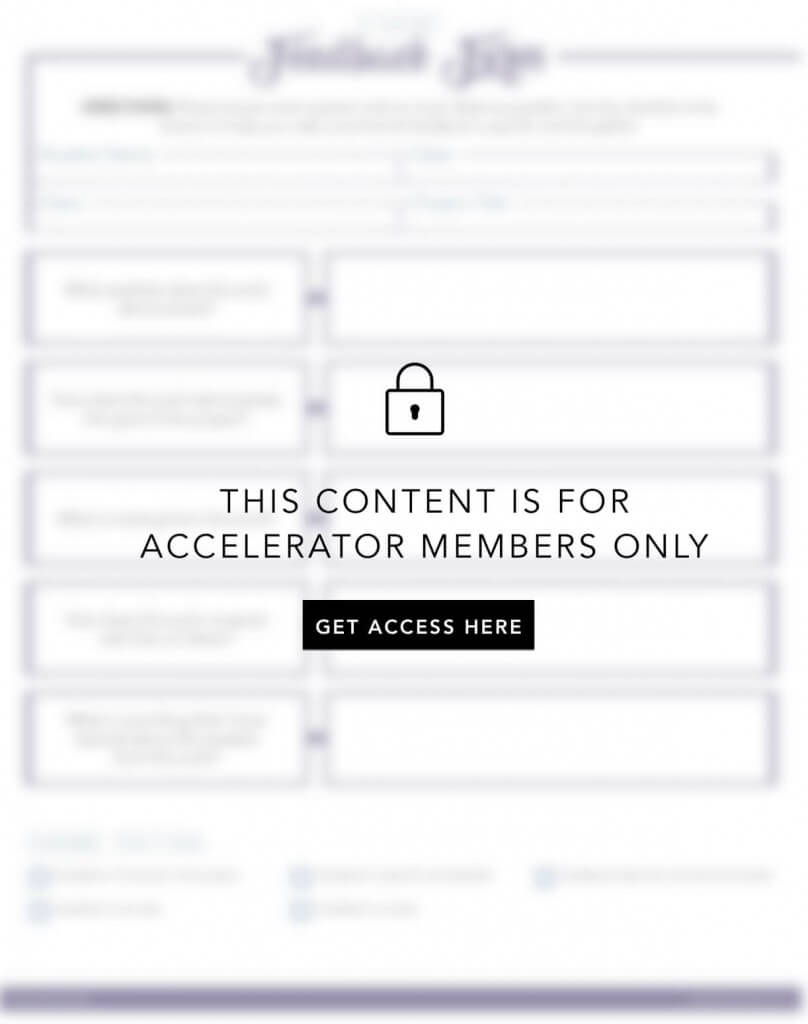 WHAT TO NOTICE IN STUDENTS AND TEACHERS FEEDBACK FORMS
1. Specificity is key
In both the student and teacher versions, we're asking for clear and specific information about the work. The more direct, the better.  People need to know exactly what works, what doesn't and why.
2. Focus on the work, not the learner
Feedback from student and teacher feedback forms can quickly start to feel personal.  In these questions, we're looking for information about the work – NOT on the person creating the work.
3. Guiding criteria to help
The guiding criteria on each form are slightly different but are specific to the audience using each form. These criteria come directly from Valerie Shutte's research on fusing feedback to enhance learning.
We dive deeply into how to use assessments to inform the learning process in our class, Assessment for Makers, and provide templates and resources like these so that you aren't always relying on a rubric. After all…there's so much more to our students than a rubric could ever reach!