Susan Riley | February 2016
Episode 43: 6 Tech Tools for Your Classroom (February 2016 Edition)
Today's SparkChasers Podcast Episode is packed full of 6 tech tools for your classroom that I know you're going to love.  So often, we can get caught in what I call "tech overwhelm". This is where we have so many technology options that we get stuck and don't know what to actually use.  In today's episode, I'm sharing the top 6 tools that I'm excited about this month and how you can use them effectively and efficiently.
You'll hear why I like each tool, what's unique about each option, and several examples of ways you can utilize each tool.  And because technology changes so frequently, I'll be making this a monthly feature on the Podcast.  That way, you can bookmark each monthly episode and have an entire toolkit that you can return to whenever the time is right.
Also, I wanted to provide a downloadable this week that was super helpful and that gave you a quick overview of each tool that I'm sharing.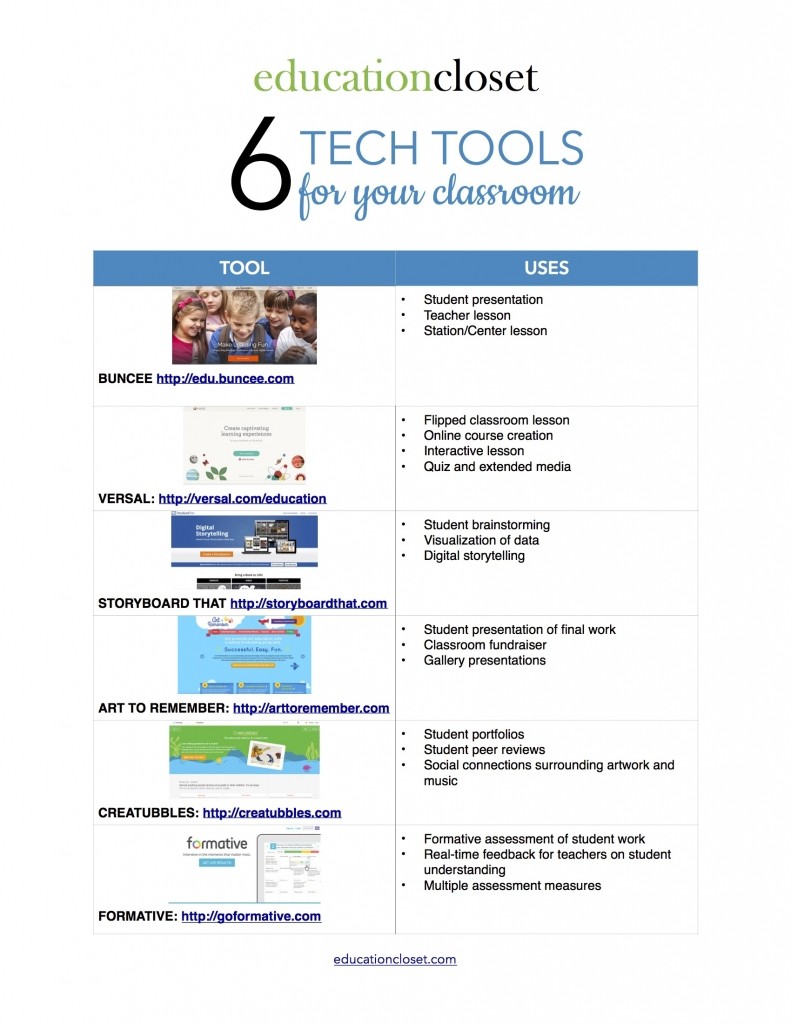 EPISODE NOTES
We learned a bunch about the online tools teachers find most useful during our Online Arts Integration and STEAM Conference.  Check out when we're hosting the next one!
Need a way to take your Powerpoint to the next level?  Try out Buncee.  And don't miss the Create a Lesson in 6 Minutes video I shared!
Digital storyboarding is really starting to take flight.  The best tool I have found so far for this is Storyboard That.
Looking to flip your classroom, or to create an online lesson or class?  Then Versal is what you want.  It makes everything so easy.
Tired of the regular candles and cookies fundraisers?  Try out Art to Remember and get money for your class while sending home beautiful art pieces made by your students.
Digital portfolios with sound and images ARE possible and simple with the Creatubbles platform.
Perhaps my favorite: digital formative assessments are now a reality with the new site Formative.