Deirdre Moore | December 2015
Asking the Right Questions
Did you know that Amazon.com increased the amount of robots in their distribution centers by 20% this past holiday season? Like it or hate it, so much of the job market has been replaced by technology.
This is, of course, a huge concern for us educators.  Not only in the frightening sense of losing that human bond, but also in the fear that Google will take our place in the classroom. If all we ever do is ask our students Google-able questions (the types of questions that anyone could look up on a search engine), then we've lost the battle already.
One way we can combat this and encourage our students to connect, create, inspire and innovate is through the use of creative essential questions.  By using these as guides for our lessons and encouraging our students to investigate their answers, we provide the springboard for learning our students need.
The Ultimate Creative Essential Questions Starter
For today's freebie, I'm sharing with you my Ultimate Essential Questions Starter. This contains essential questions in the Arts, Reading and Math. It can be used individually, or together to craft a meaningful arts integration lesson quickly.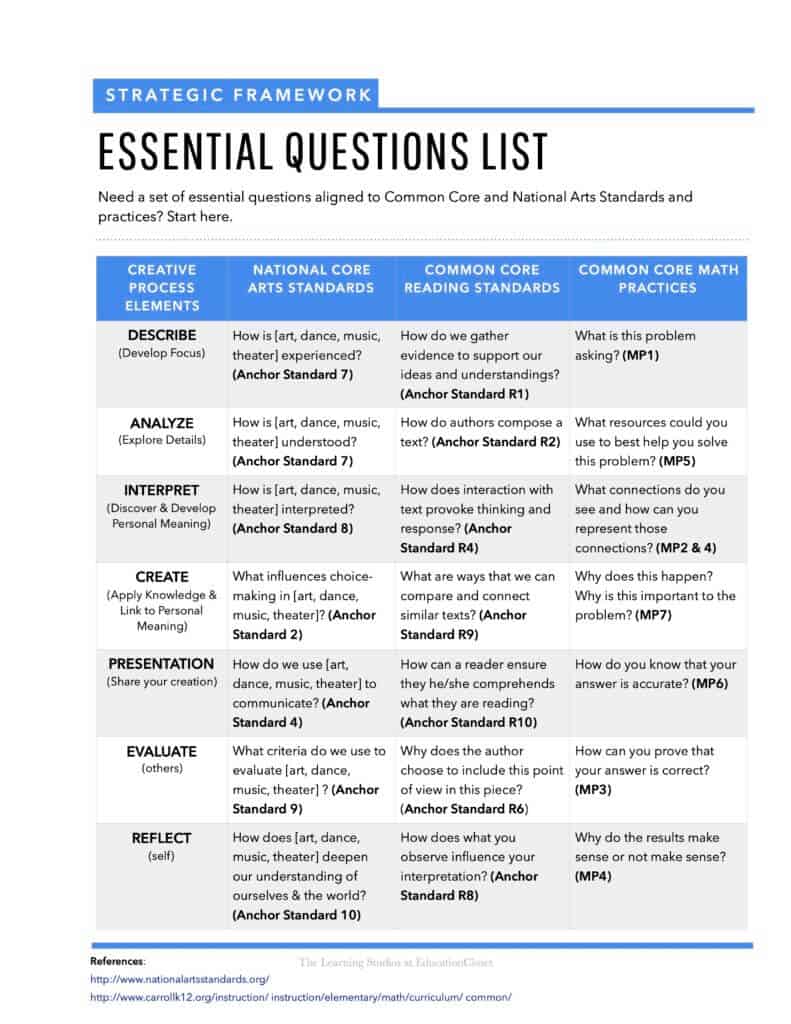 Our students will only ever create as much as the questions they consider. Let's continue to challenge them each day by providing essential questions. It is our job to spark curiosity, and connect to their own experiences.  No robot (or search engine) can do that!