Brianne Gidcumb | June 2015
Arts Integrated Math Sample Curriculum Map
We have just closed the book on yet another school year. However, for many educators the work has just begun. These summer months are an opportune time to begin the work of curriculum mapping and lesson planning. In the arts integrated classroom, that means careful planning to align standards from Common Core and arts contents. Today, I'd like to share a sample arts integrated curriculum map. Hopefully,  you might be able to use and/or adapt for your own classroom.
This map has been developed to align 3rd grade Common Core math standards to Core Arts standards in visual art, music, dance, and drama. However, with a little creativity, I hope you can easily adapt these lesson seeds and assessments to suit the needs of your own classroom.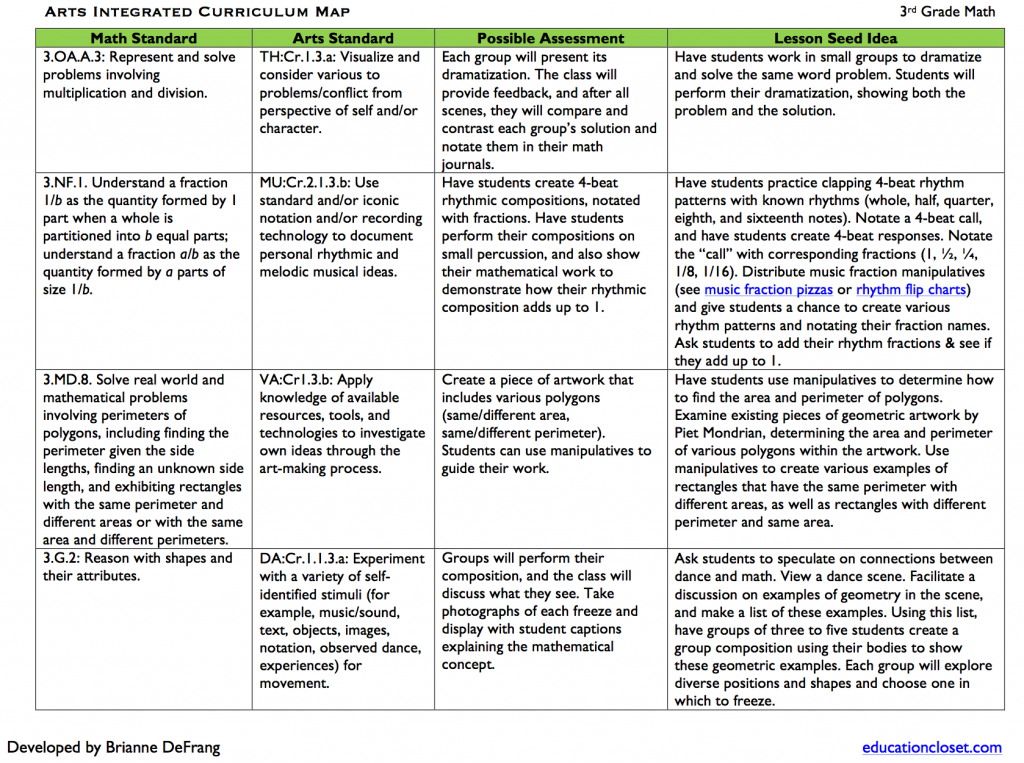 Download 3rd Grade Math Curriculum Map
Want to learn more about connections between Common Core standards and the arts and have a ready-made toolkit of curriculum maps for your classroom? Check out our Creative Mindset self-paced, online class and receive 25 PD hours.