Susan Riley | May 2015
New Series: Coaching Calls
Wouldn't it be great to have a peer you trust share some of their best ideas, lessons, tips and strategies to help making integrating the arts easier?  Not just the "experts", but people you know are in classrooms just like yours.  Maybe even people you already follow or connect with on social media like Twitter and Facebook?  Well, we have some exciting news for you on EdCloset today!  Our newest series, Coaching Calls, will premiere on Thursday and will be showcasing educators who are using arts integration and STEAM successfully in their own classrooms, schools and districts.
Each Thursday starting in June, you'll hear from a member of our new Coaching Calls Team.  These educators will be highlighting what is working for them, as well as the processes they use to help making arts integration and STEAM a reality.  Each Coach is featured on a selected Thursday of the month, so you'll get a variety of perspectives from teachers and leaders just like you.
Meet the Coaches
We are thrilled to be welcoming this group of Coaches to our EdCloset team.  Here's a little bit more about each of these amazing educators…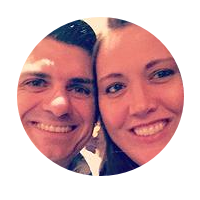 TEAM GRUNDLER – 1st Thursday of each month.
Laura and Matt Grundler are art educators from Plano, Texas.  They are also proud parents, bloggers and founders of the popular Twitter Chat #K12ArtChat.  After teaching middle school art, high school art and working as an assistant principal, Laura has moved into the role of district Visual Arts Coordinator.  Matt started out as a graphic designer; however after finding the commercial side of design to be unsatisfying, he soon found his niche as a K-5 Art teacher.  Both Laura and Matt are passionate about raising their three creative kids, sharing their love of art education with their professional learning network and continuing to grow everyday.
Read their Blog | Contact Team Grundler | Connect on Twitter: @grundlerart (Laura) and @artguy76 (Matt)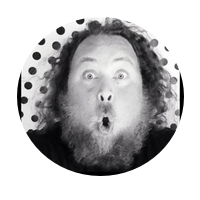 TIM NEEDLES – 2nd Thursday of each month.
Tim Needles is art and film teacher at Smithtown High School and an adjunct professor at Adelphi University. He earned a M.A. with a focus in media arts from the State University of Stony Brook and a B.F.A. in photography and education from the School of Visual Arts. He is an Adobe Master Teacher and has been teaching fine art, film history, animation, and media arts for over eight years on the high school and college level. Tim is also the founder and director of The Strictly Students Film Festival. Tim has been the recipient of the Robert Rauschenberg Power of Art Award, the Suffolk County Legislature Award of Merit, and he was recently recognized by the National Foundation for the Advancement in the Arts. Tim is also a freelance artist, animator, and writer and continues to exhibit and perform regularly.
Read Tim's Artroom Blog |  Contact Tim  |  Connect on Twitter: @timneedles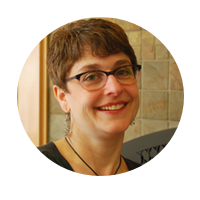 AMY TRAGGIANESE – 3rd Thursday of each month. 
Amy Traggianese is an elementary visual arts educator and has been an art essentialist at a Connecticut Higher Order Thinking (HOT) School since 2001. A former kindergarten and first grade teacher, she has over 25 years of arts integration experience. Amy specializes in integrating language arts, math and technology into the art curriculum. She presents at local and national conferences and at HOT School Summer Institutes. Amy is also an active educator voice on Twitter, loves to connect with other educators, and is thrilled to be part of the EducationCloset team.
Read Amy's Blog  |  Connect on Twitter: @atragg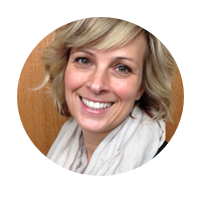 GINA CHERKOWSKI – 4th Thursday of each month. 
Gina is an educational game-changer. She believes all students deserve to learn and thrive in the 21st Century. She advocates for hands-on, meaningful, and engaging learning experiences that focusses on critical thinking, creativity, and connection. She has also developed and promotes E-STEAM (Entrepreneurialism, Science, Technology, Engineering, Arts and Math) learning experiences for kids, teachers, and districts. E-STEAM learning and Maker activities incorporate an entrepreneurial spirit while integrating science, technology, engineering and math in deep and meaningful ways. E-Steam builds esteem. Bring on the learning!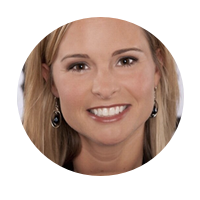 LAVONNA ROTH – 4th/5th Thursday of each month.
LaVonna Roth is the energetic personality behind Minds That Matter and is an internationally known brain-powered educational consultant, author, and presenter. She is a regular presenter at many events including the Common Core Institute and Center for College and Career Readiness. LaVonna has had the privilege of teaching 2nd through 8th grade, as well as serving several years as a Team Leader and Mentor Teacher. Much of LaVonna's classroom success stemmed from how she managed her classroom and kept students engaged with effective hands-on lessons. She has also authored a lesson plan format (The 4i's) that embeds brain research and supports the core elements of a lesson to make the difference in instruction and learning outcomes for students.