Susan Riley | July 2014
Connectivity Conference Recap
As we come up for air from our incredible 2014 Connectivity Conference event, we wanted to take a moment to THANK YOU for the awesome support, ideas, and positive energy from the day and beyond.  It is no small feat to host an event like this, but it's not even close to possible without all of you.  All of us here at the EdCloset team are humbled and grateful by your continued connection with us and and our organization.
Now that we can breathe again, we wanted to share some of the highlights from the day and give you the chance to take a sneak peek behind the scenes on our end, and from those who were participating in the Connectivity Conference.
PRESENTATIONS GALORE!
Our incredible presenters shared so much information that I know all of us (myself included) will be going back to the archive site often to make sure we have it all.  Plus, this year we were able to provide you with exhibitors and giveaways like never before. I am still jealous of those of you who won our door prizes – especially that Edutopia pack!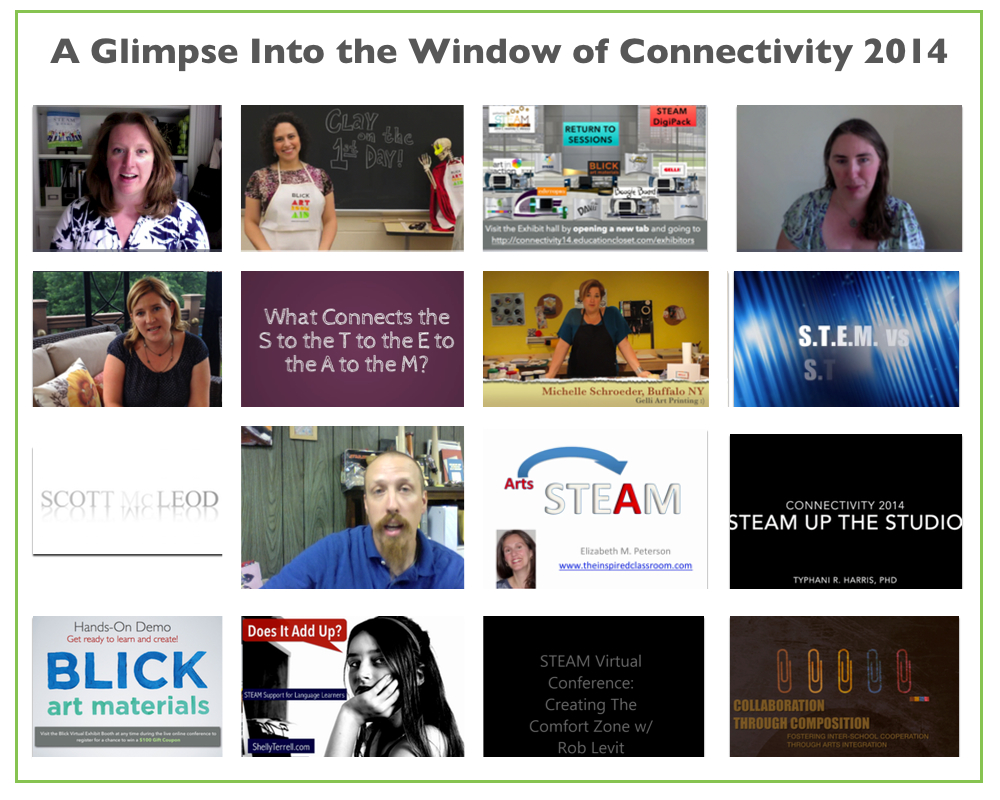 BEST MOMENTS
By far, the absolute BEST part of this year's Connectivity Conferencewas our participants.  Each of our participants brought something unique and special to this summer's event and I am so thankful that they joined us.  Their questions, participation, and sharing are the epitome of educational collaboration. Hopefully, each of them will take that same feeling and connections back with them this year as they make a difference in the lives of the students they teach and the educators they work with on a daily basis.
Our Exhibitor Hands-On presentations were also a big highlight from this year's Connectivity Conference.  Blick shared with us how to transform selfies using oil pastels and your imagination and Gelli Arts provided a session on how to create prints using a variety of different methods.  Plus, each of them generously provided lessons, resources, and discounts for future use.  I think everyone loved having a chance to "play" with some materials and get their creative juices flowing.
PARTICIPANT FEEDBACK
All day long, we received feedback through our online chat, Twitter and Facebook.  It was so overwhelmingly positive, and we feel honored to be able to provide this option for professional development to teachers who deserve a more personalized approach.  Here's some of our very favorite comments:
"I have been spoiled by this Connectivity Conference!  So much info packed into the day." – Katherine S.

"

This was an amazing day!  Thank you so much for all that went into making it happen.  So many ideas to use in my school art studio and in teacher training that I do." – Laura G.

"

Awesome Conference!!! My first year to attend and loved it!" – Carol J.

"This has been so much FUN and informative! Thank you so much for thi

s great conference! Lots of nuggets to share with my schools and Supt. Our system is moving toward change and this is where we need to be heading." – Linda M.

"Best collection of workshops ever! Thank you!" – Michelle P.
And you've got to see some of the images that our participants shared – for those of you in sunny California: we were jealous looking at these pictures roll in!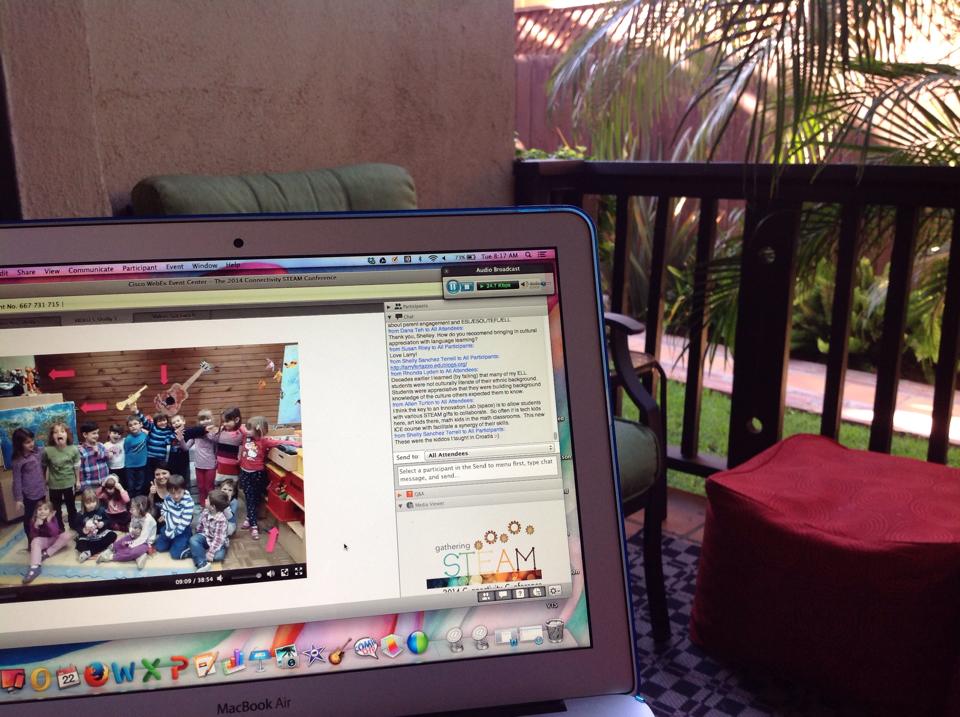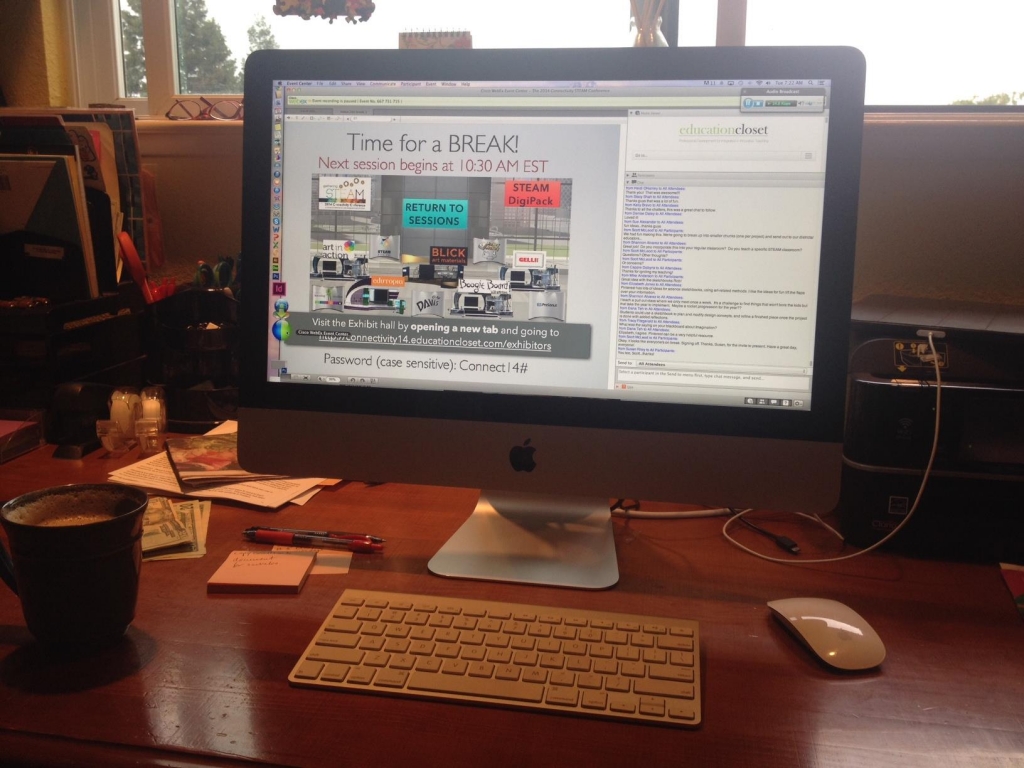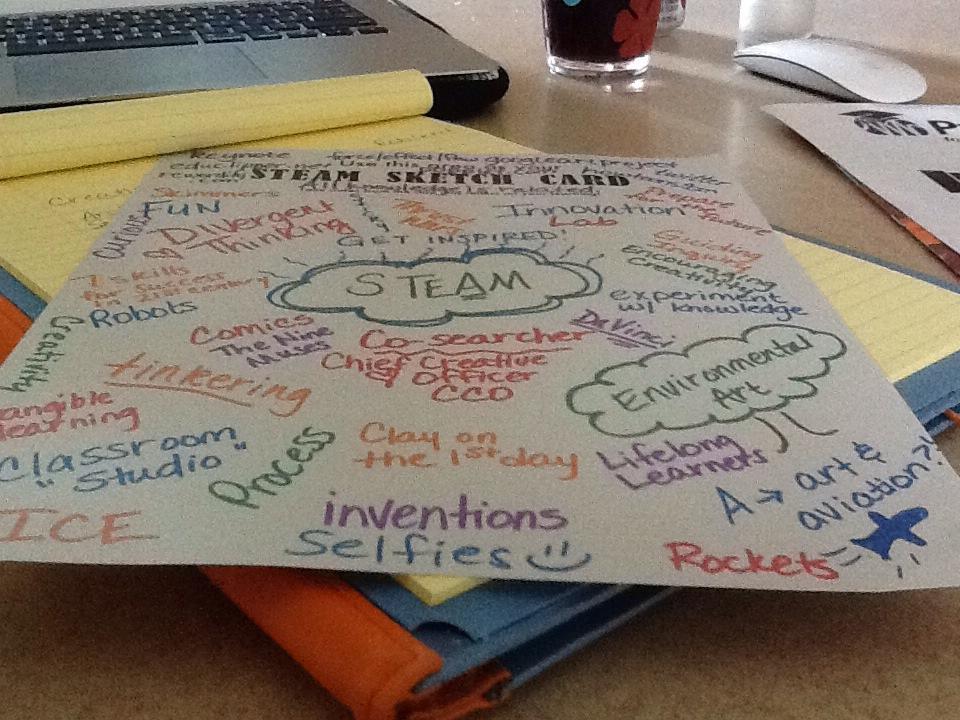 WHAT WE LEARNED ALONG THE WAY
As with any large-scale event like this, you always learn something!  Even though this is the third time we've hosted this Connectivity Conference, each time we add a new element which adds a new "happy complication" (at least, that's what I'm calling it) we need to learn about.  This time, it was the WebEx Platform.  Having never worked with them in this capacity before, there was a big learning curve about exactly what their platform is capable of, what its limitations are, and the ins and outs of monitoring that from a host's perspective.
We received a lot of fantastic feedback about the usability of the platform, but a small percentage of our participants had some difficulty getting logged in at the very start.  Here's a glimpse at what our team looked like as we were managing the presentations and doing some quick troubleshooting: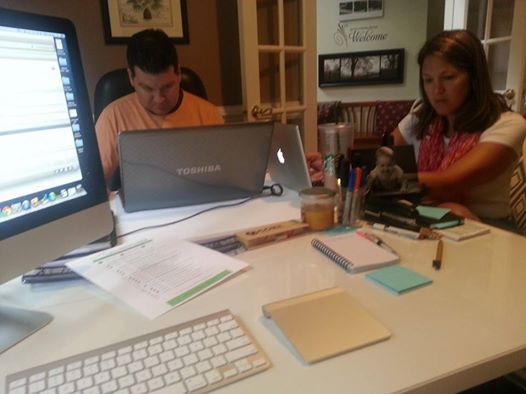 I really did love the interface and technical support that was offered for us (our production manager Dean was fantastic), but logins seemed a bit cumbersome and I'd like to see a bit more interactivity through the platform.  However, I think that the interactive exhibitor booths that we created in our archive site look amazing and offer people with a lot of flexibility to visit them again and again throughout the year.  Thankfully, we planned for technology to be a stumbling block at some level and had the entire month of July to get everything back on track.  Take a look at these exhibitor booths!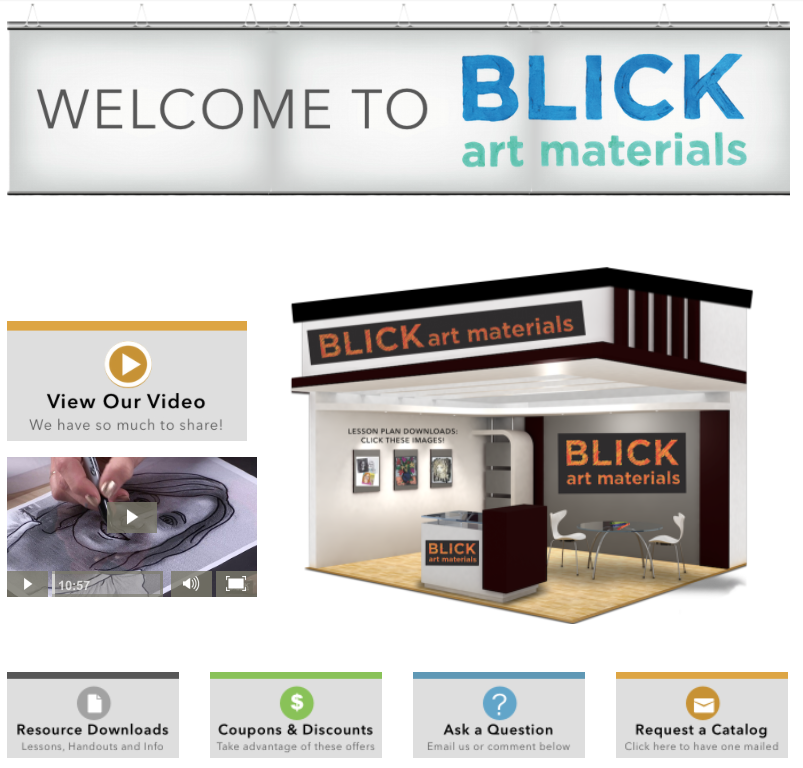 Additionally, we discovered that some of our email communication was getting through due to blocking from school email systems (next time, we'll ask participants for personal email addresses if at all possible) and we are determined to find a better communication solution to ensure as much clarity as possible.  We already have a few ideas in mind to streamline that process and ensure that no matter what your email address, you'll receive the information.
WHAT'S UP NEXT
This Connectivity Conference has definitely filled a need for many educators out there and we are thrilled to be able to support you in this way.  Many of you have asked – so now is the time to share that YES – we will be doing this again!  We will be hosting a winter online conference in February that will be focused on STEAM, Maker Education, and Business Partnerships through the Arts.  We hope you'll join us for round two in February and more news will be shared in the late fall.  Until then, have a restful summer and rejuvenating start to the school year!