As we celebrate Women's History Month, it's a chance to spotlight all of the incredible ways women impact the world. In education, women are paving the way as teachers, administrators, curriculum developers, custodians, and superintendents. What an inspiring time! But there are still glass ceilings to be broken. One avenue where women are breaking through is in illustration.
For a long time, illustrations and cartoons were a male-dominated field. It wasn't until the turn of the 20th century that women broke into the industry through children's book illustrations. And even then, many had to do so under a pseudonym. Today, there are many more women in this field and they are using their skills to advocate, curate, and expand the human experience through their work.
Here are 3 women illustrators you need to know who are using their platform and their talents in exciting new ways: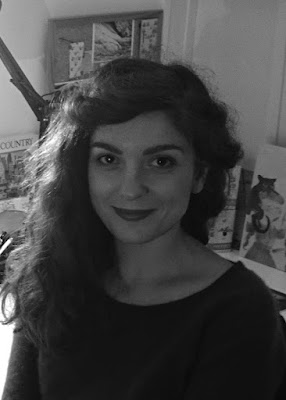 Simona Ciraolo | @simonaciraolo
Simona Ciraolo is an author and illustrator who was born in a small town in Sardinia. She studied animation at the National Film School in Turin, Italy, and then moved to the UK to study at the Cambridge School of Art. She graduated from there with an MA in Children's Book Illustration.
Her work has been shaped by a wide variety of fellow illustrators and artists, including Richard Scarry, Bruno Munari, Georges Seurat, Gustav Klimt, and Edgar Degas. In 2014, Simona won the Sebastian Walker award for her work in children's picture book illustration. She says, "My illustration work is always built around a narrative because it serves the purpose of exploring a mood or the process of growth in one of the characters."
Her work for the book Lights, Camera, Alice: The Thrilling True Adventures of the First Woman Filmmaker has been recognized by multiple book and illustration awards for her insightful use of filmmaking elements throughout her drawings. For example, she uses title cards to introduce each season of Alice Guy-Blanche's life, and her sequenced frames look like movie stills.
Simona's work has a way of sharing visual text that can be read, interpreted, and understood by students quickly and directly.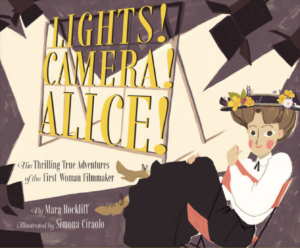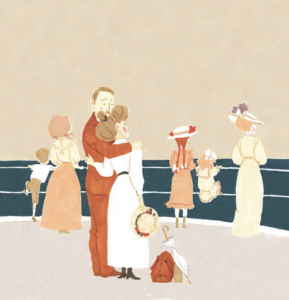 Lesson Ideas and Activities:
Working together, have student "read" the book Lights, Camera, Alice using only the pictures. Do not read the written text. What story do the illustrations tell?
Look at the artwork of Richard Scarry and compare it to the illustrations in Lights, Camera, Alice. How are they similar? How are they different? Explain that the book's illustrator was influenced by Richard Scarry's work after they work through the compare/contrast exercise.
Explore the technology of filmmaking in the 1900's. What kinds of cameras did they use? What aspects of film did they not have at that time? Perhaps watch some of Alice Guy Blanche's early films (found on YouTube) and try to create your own in this same style.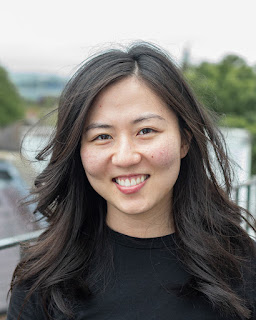 Debora Adachi| @deboraadachi
Debora Adachi is a Brazilian Japanese illustrator who is based in Dublin, Ireland. She is a FAB Prize 22 Highly Commended Illustration Winner. She is also a Pathways 2022-2024 Alumni, an illustration program that supports a diverse group of talented artists hoping to be the next generation of children's illustrators.
Originally graduated with a BS in Architecture and having worked as an Artist for Animation, Adachi blends her design and technical skills with her passion for visual storytelling, bringing about a perfect marriage of her two passions.
She's predominantly a digital illustrator and her artwork is painterly, colored, and textured. Her practice includes editorial, publishing, and visual development/concept for animation. She says that "during my teenage years, I was inspired by artists Degas and Van Gogh, particularly by how they used light and texture in their paintings." You can definitely see this influence when viewing her work.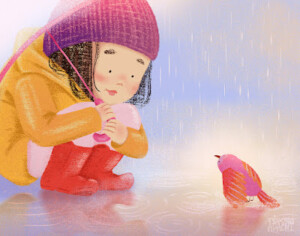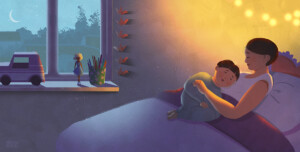 Lesson Ideas and Activities:
Compare the illustrations of Simona Ciraolo and Debora Adachi. How are they similar? How are they different? What kind of mediums are being used in each?
Use the See, Think, Wonder Instagram Edition templates and strategy to explore Debora's illustrations and create captions to her work.
Since many of Debora's works are not connected to books, this is a great opportunity for students to review her illustrations and use them to write their own stories. Try using a tool like Storybird to make the writing process even more meaningful.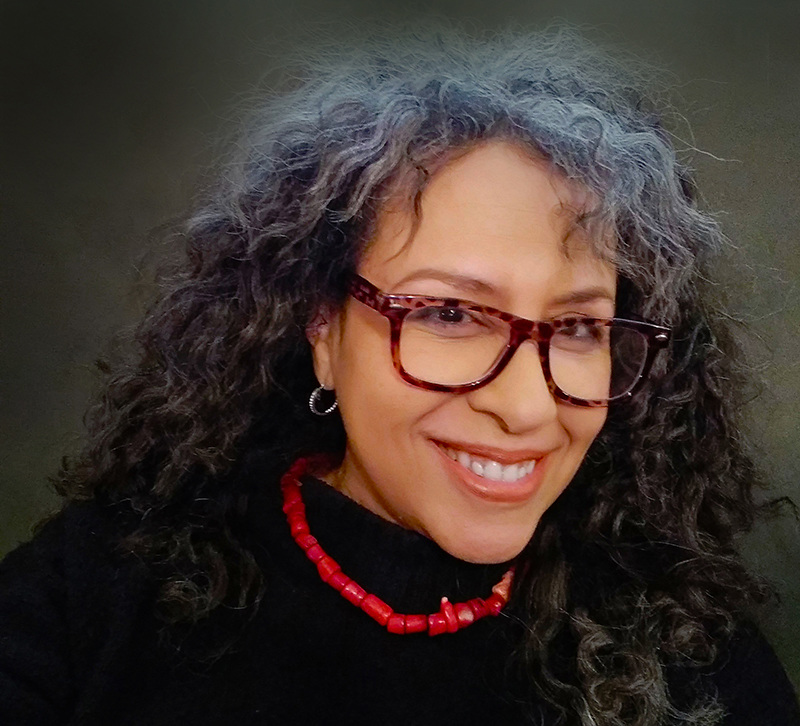 Laura Freeman| @laurafreemanart
Originally from New York City, Laura Freeman now lives in Atlanta. She received her BFA from the School of Visual Arts and began her career working for various editorial clients. She has illustrated over thirty children's books, including Hidden Figures written by Margot Lee Shetterly, the Nikki & Deja series by Karen English and Fancy Party Gowns by Deborah Blumenthal.
Laura is a Coretta Scott King illustrator Honoree. Her work has been recognized with an NAACP Image Award, reached the New York Times bestseller list, and been honored by the Society of Illustrators and the Georgia Center for the Book and is in the Annuals for Communication Arts and American Illustration.
Interestingly, Laura did not become a successful illustrator right away. She did odd jobs to make ends meet, including painting storefront windows, waitressing, and working for Polo and Ralph Lauren. The first hardcover book she illustrated was Jazz Baby by Carole Boston Weatherford, which was published in 2002. The first book she both wrote and illustrated was Natalie's Hair Was Wild!
Now working almost exclusively in digital mediums, Laura originally illustrated projects using pencil, scratchboard, oils and pastels before starting to work on the computer. Laura enjoys illustrating for biographies because she likes to learn about the people she's depicting, and she hopes the children who read these stories will be able to see themselves in these influential figures. She describes her style as being fairly true to life, while still feeling playful. Her experimenting with colors and textures give her illustrations a collage feel.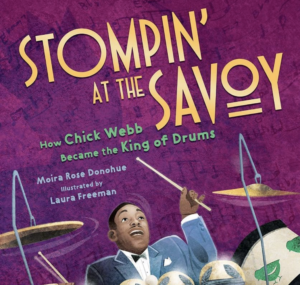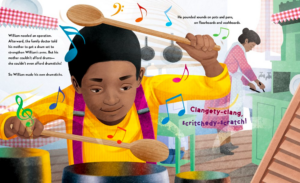 Lesson Ideas and Activities:
Complete an illustrator's study instead of an author's study. Review a variety of Laura's books and look for common themes, artistic choices, and storylines.
Review the free  Collage Techniques for Any Classroom workshop and then use what you've learned to create collage illustrations for student's own writing.