EPISODE 10: THE STORY OF
Wolf Trap Institute for Early Learning through the Arts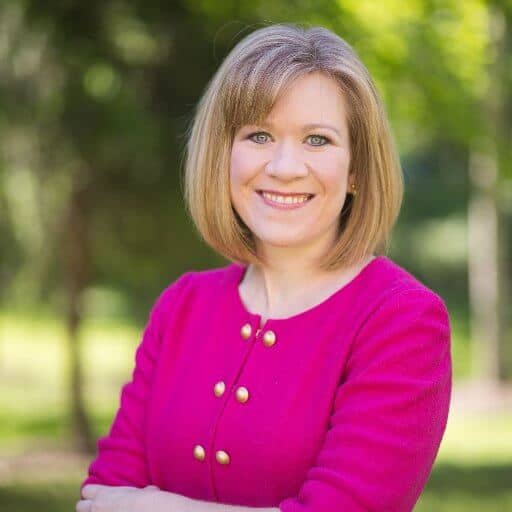 More Ways to Listen:
Podcast Transcript
The brain is forming one million new neural connections every second for those young children. So those connections are what's providing the foundation for all future learning, behavior and health. So it really is a prime time to be investing in children's learning.
Jamie
Young children are natural explorers and use play to make sense of the world around them. I'm Jamie Hipp, and this is Teaching Trailblazers, a show about teachers, artists and leaders in arts integration and STEAM. On this episode, we chat with Jennifer Edelen, the longtime director of the Wolf Trap Institute for Early Learning through the Arts, an organization which has pioneered arts integration for more than 35 years. Thank you for spending some time with us today, Jennifer. We are so excited to have you on the show.
Jennifer
Oh, it's my pleasure. So happy to be here.
Jamie
We want to know more about Wolf Trap. What is Wolf Trap and who do you serve?
Jennifer
So Wolf Trap Foundation is a not-for-profit performing arts organization. We have wonderful, really diverse programming that happens throughout the calendar year. For example, this summer we have everything from John Legend to the Avett Brothers to River Dance. Ah, but since our founding, we have also been committed to education. And the Wolf Trap Institute for Early Learning through the Arts was established in 1981 with a grant from the Head Start Bureau. And our goal really is to support the learning of our youngest ones, those children from birth to first grade by giving them rich experiences in the arts that support their learning and growth and development, and their understanding of curricular concepts like math and science and literacy. And the other part of what we're trying to do is to provide professional development for early childhood educators to give teacher strategies and techniques to reach all children effectively. So our programs extend across the early childhood landscape. We go into public schools, head start, early head start, independent child care centers, basically wherever children are, and we have reached approximately or nearly 100,000 children, educators and parents across the nation, including what the work of our 21 affiliates.
Jamie
Wow, 100,000. And you did say across the nation. So here I was thinking that since Wolf Trap Headquarters is located in Virginia, that maybe Wolf Trap was only an east coast thing. Tell us where you guys provide services – all 50 states?
Jennifer
Not quite all 50 states. So we have, ah, 21 affiliates and those are organizations that are all performing arts organizations that are replicating our model for early childhood arts integrated work and professional development in early childhood settings. So they are working with the artists in their own communities and their own school partners to implement these programs in their communities. So those programs extend across the nation. But we also have a partnership that was newly established this past summer in Singapore. Where again, we worked with an arts organization there, Singapore Repertory Theater, who is now including this Wolf Trap program as part of their arts education programming.
Jamie
Whoa! So you guys are global now. Congratulations, that's huge. So I think of Wolf Trap, and I certainly do not think when I hear "wolf trap" early childhood. Nor do I think arts integration. What's with the name?
Jennifer
Right? Right. So, um, I should back up probably just a little bit and tell you a little bit about our connection with the National Park Service. So the name Wolf Trap actually has a historical name that has a connection with the land that Wolf Trap Foundation for the Performing Arts is on. So, as you mentioned, we're located outside of Washington D. C., in Vienna, Virginia. It's a really busy metropolitan area, but in 1971 it was all farmland that belonged to our founder, Catherine Filene  Shouse, and she donated her farm to the U. S. Government and thus began Wolf Trap. And Wolf Trap is actually the first and only national park for the performing arts. And we have a relationship with the National Park Service who maintains our grounds. And Wolf Trap Foundation oversees the artistic and education programs. So back in the 1600s, records showed that folks were trapping wolves in the area, and if they did so, they could collect a bounty. So eventually there's the creek in that runs through the property that belonged to Mrs Shouse, uh, was named Wolf Trap Creek. So the name really reminds us that we're, you know, enjoying arts, the arts and nature. So but Mrs Shouse really was a visionary. She believed in the power of the arts and live performance and she was committed to education from the start. And she did this all at the age of 71 which is really inspirational for us.
Jamie
Oh, my goodness, I can't wait to visit the park and the creek next time I'm in town. That sounds unbelievable. What a cool story. So tell us more about why early learning, why this focus on early childhood arts integration?
Jennifer
Well, early childhood is the foundation of all future learning. So we've really chosen intentionally to focus our efforts there because we know that it's vital to give children that best start for their future and their life in general. And just to give you a sense of how much development is happening in in the early years. The brain is forming one million new neural connections every second for those young children. So those connections are what's providing the foundation for all future learning, behavior and health. So it really is a prime time to be investing in children's learning. And of course, there's a wealth of of research that connects early childhood to future academic success. But the other really important part of this for us is that if we want the best for our children, w e have to invest also in their teachers. So that's really why we have a dual focus in our work for both on teachers and on children.
Jamie
And what would you say to those who might think that early childhood spaces already have enough arts? I know that we've all been in pre-k classrooms and early learning classrooms where we see finger painting going on, dress up and role play, playing house, et cetera. What would you say to those people?
Jennifer
Well, I think really, that's the beauty of early childhood. In this age, there really are a lot of arts. Children are learning and understanding the world through play. Play really is the business of early childhood. But while children are often experiencing arts at this young age and it's wonderful, they aren't typically doing it for the purposes of learning other curricular areas like math, science and language, language and literacy, social-emotional skills, all of those things. So there's really a huge opportunity to leverage children's natural inclination for play through more intentional experiences in the arts. So what we do is help teachers tap into this and use the arts to help children, um, have deeper, more meaningful and really more memorable learning experiences. So I like to use the story, the familiar story of Goldilocks and the Three Bears. So rather than simply reading, um, the story as some, as might typically happen, a teacher could role-play the story with their children so the children could take on the character of Baby Bear. And the children might explore how Baby Bear feels when Goldilocks eats his porridge. So the teacher might ask, What would Baby bear say? How can we show this on our faces? What might our bodies look like to show how she feels? So again, this is arts integration. The literacy concept is the concept of characters. The social emotional concept is that of empathy, really trying to understand the perspective and feelings of others. And then, of course, it's all through drama, using the body voice and adding dialogue to really become that character. So, of course, the strategy could be used with many children's books. 
Jamie
I love how multimodal and interdisciplinary this is, and like you said, creating those meaningful, memorable experiences for children in early childhood settings through Wolf Trap strategies and experiences. What's your favorite Wolf Trap success story? And then we'll get into some of the strategies and activities that are all of our listeners who might be teachers in early childhood could use. We want to know about your biggest success.
Jennifer
Yeah, OK, well, for me, it's those moments when you see children's joy and their delight in their learning. So for me, it's especially true for children that that might not already be thriving in the classroom environment. So often we hear from teachers, "I didn't know that child could do that", or "I didn't know that child knew that." So often the arts are really the key for that child. That child that, speaking another language, who has challenges understanding concepts are demonstrating their knowledge just because of the language barrier, can learn and demonstrate their knowledge through the universal language of the arts. There's also that a child that might be viewed as misbehaving, that child that can't keep still at the desk. They suddenly become a leader in the classroom just because they needed to move their bodies to learn. But my favorite story is about a little boy named Raymond. He has autism, and he wasn't really interacting with others or participating in the group. He was kind of withdrawing into himself. But music turned out to be the key that really drew him out. He began engaging and and really experiencing that joy of learning. You could see it in his face. You could see it in the things that he did. His actions, his expression. Um, it was beautiful to see.
Jamie
Wow. So many rich opportunities for getting the wiggles out like you spoke about, um, and English language learners and for students with disabilities. What a, what a great success story with Raymond. You talked a little bit before about Goldilocks and role-playing and talking about feelings and emotions through drama. Give our listeners a couple of strategies, maybe those that work with birth to two, maybe a three-year-old strategy and then maybe a kindergarten into first grade strategy.
Jennifer
Oh, perfect. Yeah, absolutely so with infants and toddlers, I like to talk about the example of music. So parents and caregivers are already intuitively using music throughout their experiences with young children. You know, they're soothing them with music, their rocking them to sleep. Um, but there's an opportunity again here to be more intentional ah, and utilize music to really build relationships, that's so important with infants and toddlers. The relationship between their caregiver and, um and the child and also look to support their development. So parents and caregivers can use music even when they're feeding, the children, diapering , playing with them all to really build that relationship and connection. They can also support their development. And steady beat is a great example for this. So steady beat is a really important music skill, but it's also been linked to reading, believe it or not. So when they're experiencing the music, they can bounce their children on their knee. They can rock them to the beat to a lullaby. All of those very simple things that they could just incorporate more intentionally. And as children get a little bit older, become mobile, they can begin experiencing all of those comparisons and music, those rich comparisons of fast and slow and loud and quiet. They can move to the music to feel these different concepts, and those concepts are actually very, um, basic math concepts that children begin learning. And when you think about maybe a three-year-old, a strategy that we, a lot of our teaching artists use, um, is creating a dance phrase. So this is useful for a teacher who is, um, working with their children on patterns and math or cycles and science. So one concept that children are learning at this age is the plant cycle. So this is an abstract idea. You know, it seems very intuitive to us as, as adults. But at this age, young children are just wrapping their heads around the idea that non-animate things like plants are living. So they're trying to understand that. So you know, it's our job to really make these abstract ideas more concrete for children. So by incorporating dance into the life cycle of a plant, children can start visualizing the phases of the, of the cycle by using their bodies. So first they can become the seeds and curl themselves into a small ball toward the ground, and then the teacher will come around and say, "Oh, the sun is shining, the rain is coming. All of the things that the plant needs to grow…" So the children can slowly stand up. They stomp their feet into the ground for the roots, and they began growing into the stem and extending their arms for the petals. So, really, this way of teaching the lifecycle again makes something that's kind of abstract concrete. And it's also memorable for the children. You know, they're not gonna forget, um, how you know what it takes from a plant to grow. And then when you're thinking about four or five year old, it's, you know, it could be a variety of different things. But there's an example that I think is, um, kind of cool that I saw recently with children using drama and dance to learn engineering concepts.
Jamie
Whoa, tells more, we love anything arts integration or STEAM?
Jennifer
Yeah, So, you know, I think a lot of people are, may be surprised to know that children can really learn and understand engineering concepts. So in this classroom, they were using the story of the Three Little Pigs And so first they had the children explore the materials, the straw, the wood, the bricks, the things that the pig uses to build the house so they actually touch the materials. They picked them up. They compared the weight of the materials. Um, but then the teacher, the whole classroom, including the children, the teacher and the teaching artist went into character. So the teacher became the little pig. The children became the materials, and the teaching artist became the wolf. So the little pig made her way to the different houses where the children actually became the materials. So they move their bodies to become thin and flimsy, like straw or strong and rigid, like the bricks. And then they reacted as the wolf came by and huffed and puffed. So they had to understand the qualities of those different materials to be able to react appropriately. So really activating the their bodies allowed those children to understand and internalize the concepts of mass and weight and building structures, all of those different things. Again, what could be kind of abstract concepts for them.
Jamie
Absolutely amazing. It sounds like a visit from a Wolf Trap teaching artist is not soon forgotten by learners or by their teachers. So how can we learn more about Wolf Trap initiatives and potentially bringing a Wolf Trap teaching artists to our own schools?
Jennifer
Absolutely. Well, anyone can certainly reach out to to me. We'd love to come to your community. There's also a website that we developed called education.wolftrap.org. It's, ah, a web site that was created specifically for teacher professional development, so the site has lots and lots of resources, lesson plans, instructional videos, audio files, webinars. It's a searchable site, so a teacher can say "I would like to do a lesson on language and literacy, I'd like to do it through drama," and it would, it'll sort and come up with lots of different lessons and ideas for that teacher to use. So I encourage teachers to go online, check it out and really make it your own. Put your own flavor on on it and bring your own creativity to it. So it's a completely free site and again, that's education.wolftrap.org. We also push out on a lot of great content on our Twitter feed, so please do follow us. It's wolftrap_EDU, so wolf trap is one word. We push out a lot of lesson plans and instructional videos there as well, so we'd love to connect with you.
Jamie
Teaching Trailblazers is a production of the Institute for Arts Integration and STEAM and I've been your host. Jamie Hipp. This podcast is produced, edited and mixed by Jaime Patterson.