Amy Traggianese | August 2018
Increase Student Independence with QR Codes and Video
Back to School for me means that I need to create some new videos for routines and rules! I've found that my students will remember a short video more than seeing it "live, in person."
YouTube for Teachers?
Yes! For my elementary art students, seeing that their teacher has a YouTube channel is VERY exciting. "How many followers do you have?" they ask. "YOU have a YouTube channel?" Seriously, just being an art teacher used to be enough to earn rock star status in their eyes. Apparently, now you also need some videos on YouTube.
I have written about some of my classroom videos before, but now that my art room is a choice-based art studio for my students, I want them to be able to view the videos when they need them. I have decided to post a QR code for some videos in the different centers in my classroom.

The new origami box needed instructions on how to set it up, use the items inside it and put it away.  So I created a simple one and a half minute video with iMovie, a free movie maker app for iOS devices. I love to use this app on my iPad to quickly create movies for my students. iMovie has been a favorite here on Education Closet for quite a while!
Heads-up!: iMovie is just for iOS devices! So if you need to create a video on a different device, there are lots of choices. We Video and Adobe Spark Video are web based applications you can use on Chromebooks and computers.
Creating the Video
To create the video, I took photos of the origami box in every step of setting it up, using it and putting it away. Also, since I knew some students needed help to open the container that holds large origami paper, I took a short video of how to open it. I added text to each step in the iMovie app. Creating a voiceover that matched the words ensures that all students will understand the directions in the video.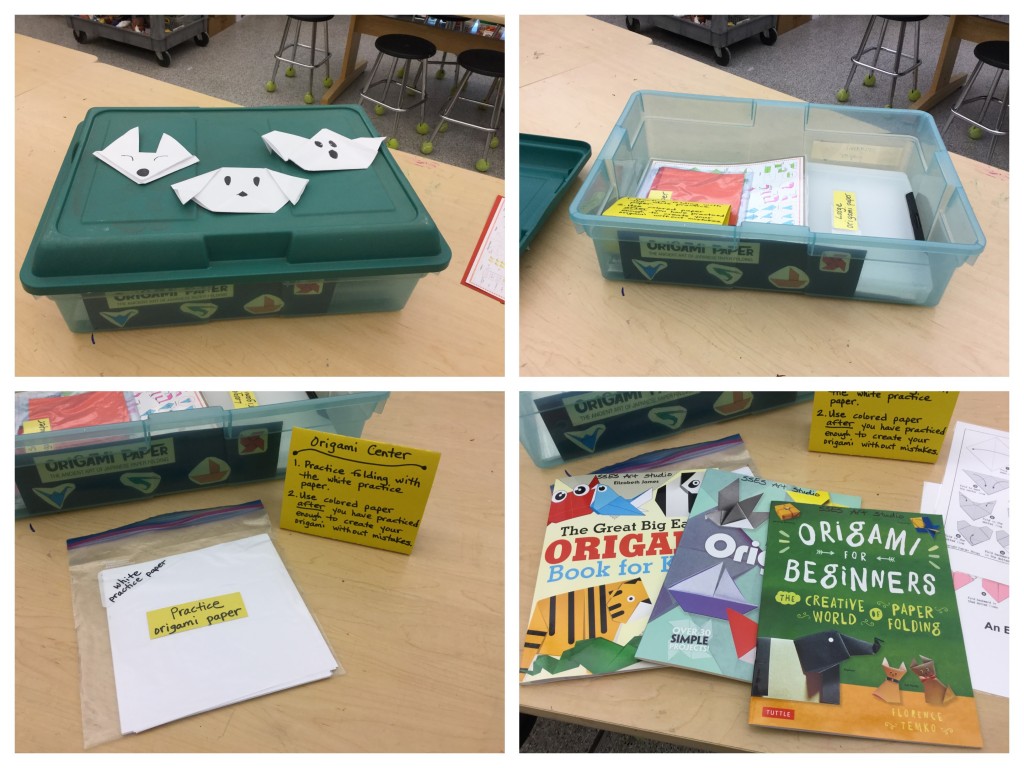 Once the movie is finished, it is easy to upload it to YouTube right from the iPad! I log into my Google account and then upload to my YouTube channel.
To make the movie available for my students any time they might need it, I create a free visual QR code with the YouTube logo so they can scan it with an iPad and watch the video on their own. Yes, independently! I love that part, and they do, too!
Each iPad needs a free QR code reader app, and the students need to be taught how to use it. Once they know how it works, students love being able to use it themselves.
Would videos and QR codes help students be more independent in your classroom? Leave a comment below!