Lauren Hodson | June 2018
3D Paper Sculpture Creatures
In my experience, students light up with excitement every time they are able to create a sculpture. There is something powerful about creating something that can stand on its own and you can view from every angle. The thrill of creating three-dimensional artwork intensifies if the sculpture can move!  In fact, it never fails.
Sculpture requires students to use problem solving as well as critical thinking skills constantly.
So, in my classroom I have my students ask four questions of themselves:

What do I want to make?
How am I going to make it?
What am I going to make it with?
How am I going to put it together?
This involves a process of working in addition to thinking backwards to reach the desired outcome.
I saw this project a few years ago and I have allowed it to evolve every year since, but one thing stays the same: students love it and request it every semester. For my own sanity, I have switched up topics/themes, processes, techniques, as well as materials throughout the years.
Making 3D Paper Sculpture Creatures is a wonderful as well as an inexpensive way to create a moveable work of art that is guaranteed to spark creativity and ingenuity.
Possible Arts Integration Connection Seeds
Science: articulating bodies of animals
ELA: Mythology and Character Development
Social Studies: Ancient Civilizations or Chinese Dragons
Math: Symmetry
Visual Art: Pattern, Line, Color, Sculpture, Form/Shape
Video Links to Instructions
Paper Fish By: Handmade crafts HERE
Paper Caterpillar By: The Crafty Mom HERE
Paper Chameleon By: The Art Spider HERE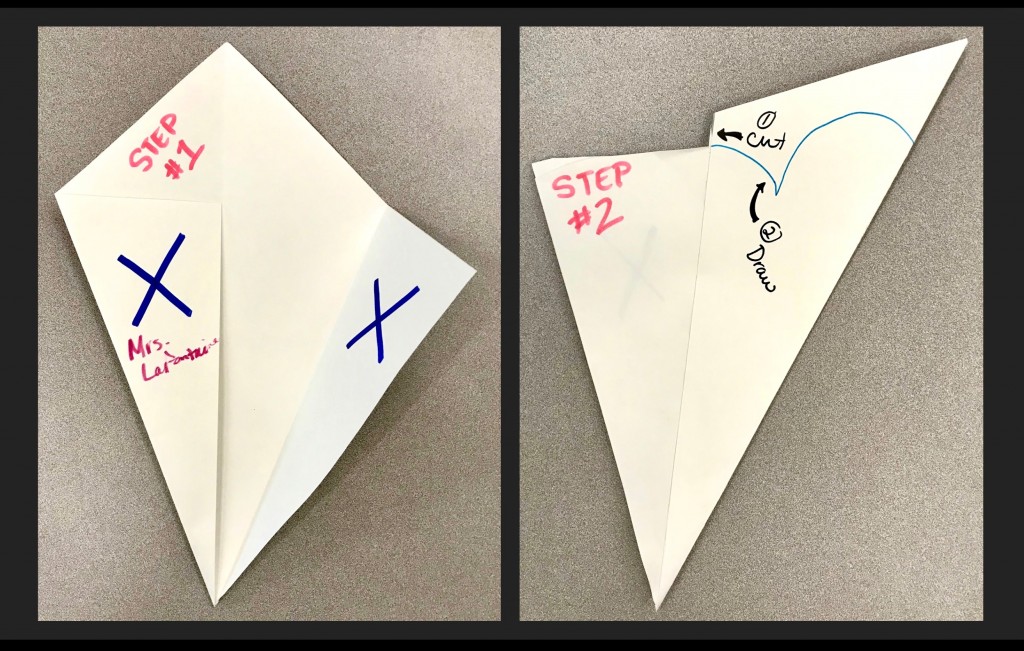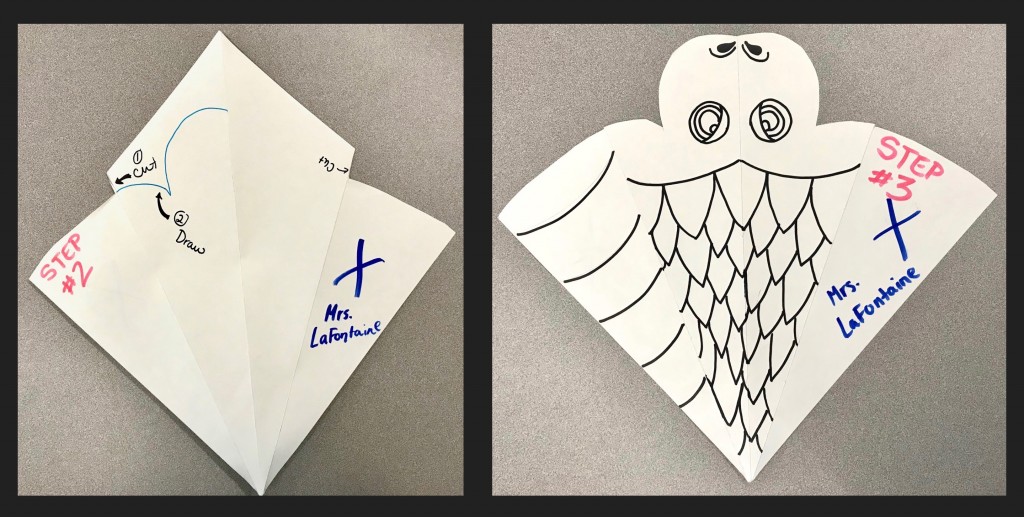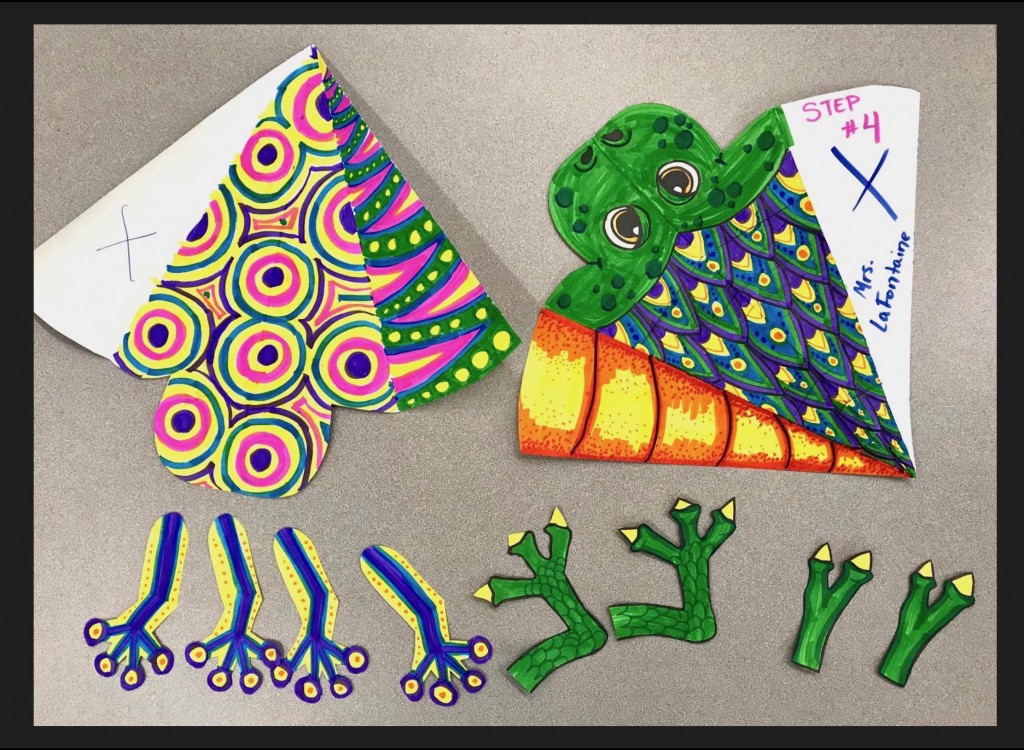 Tips and Tricks
Decorate before cutting and gluing
Teach students basic paper sculpture techniques like using tabs of L shaped paper and curling, making tabs for teeth
When cutting the slits into the back, cut a little over the fold for full range of movement
For wings, have students wrap paper around a strip of paper so that the creature can still move
Use the body as a size guide when creating attachments such as legs/arms/fins, etc.
When cutting out two of something, such as arms or legs, draw one and double the paper up so when you cut, you automatically cut out two at the same time.
Try placing the arms and legs in a way that shows movement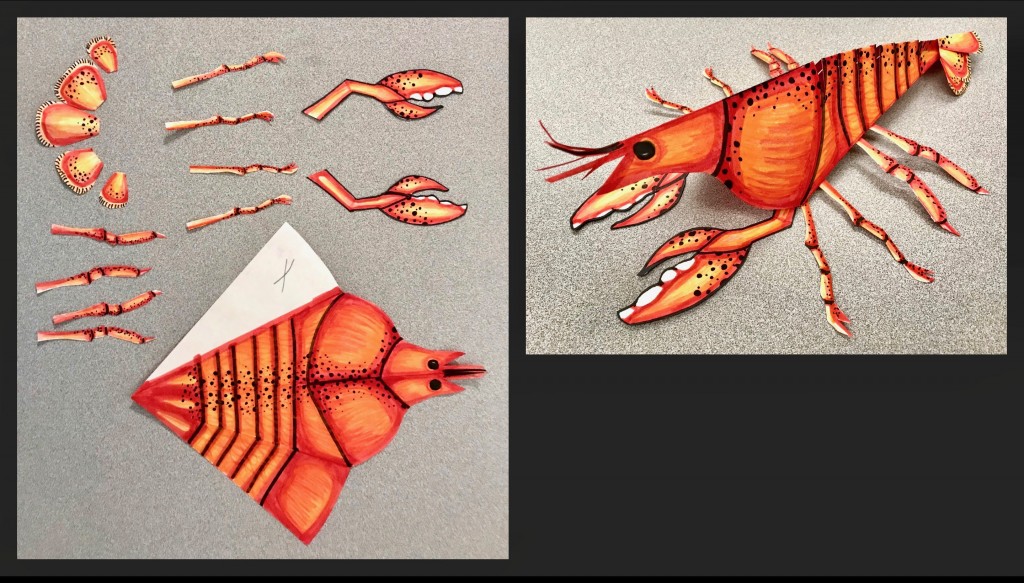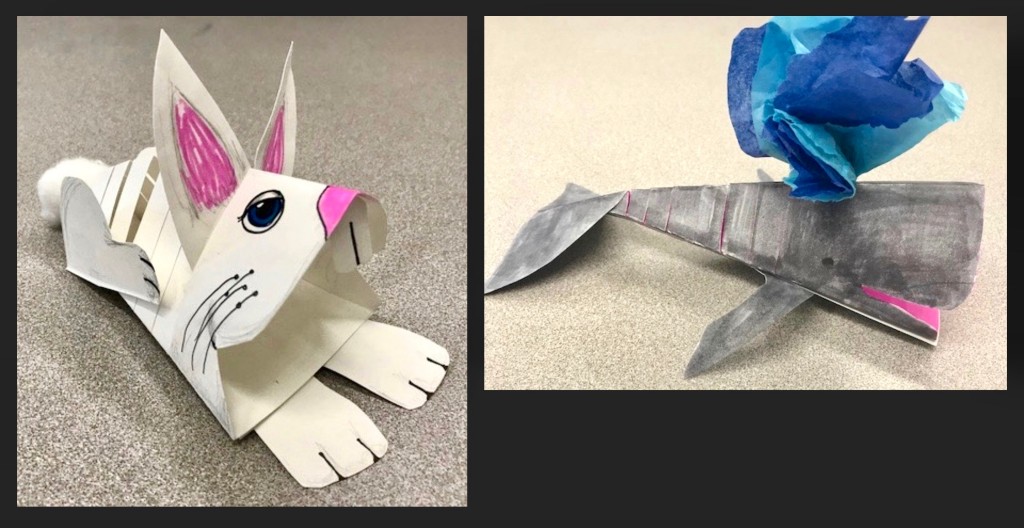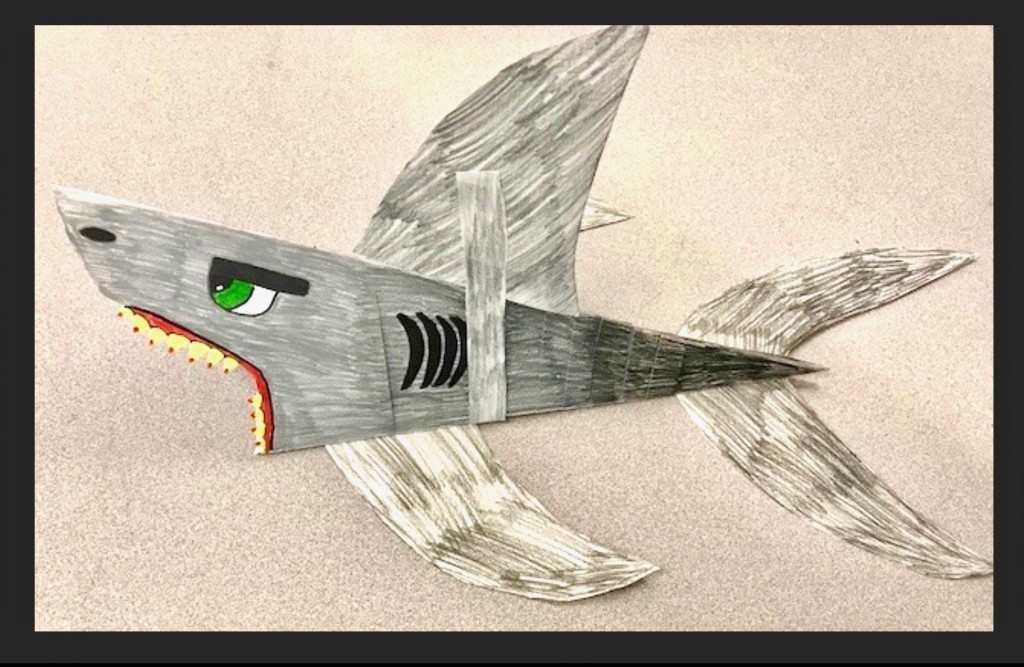 The basic shape that you begin with opens the door to a plethora of possibilities. These creatures also make dynamic, amazing displays for the hallways. Try bending them around the corners of the building as they crawl along the walls, too. These 3D Paper Sculpture Creatures are sure to delight people of all ages. Let the creativity begin!
What 3D creature would you make? Let us know in the comments below!