Mary Dagani | February 2018
Painting in the Rain: Arts Integration for Special Needs Students
When I became a traveling STEAM teacher for my district, I was told there would be a change as a result of my new job requirements.  And just between the two of us, I was petrified about the change.  You see, I was told that I now had to include the Special Day Class (SDC) classes in my teaching rotation. (SDC is a term that is  used to describe a self-contained special education class. This class provides services to students with intensive needs that cannot be met by the general education program.)
Talk about sweating bullets!  I had experience working with special needs population in a limited capacity, but classrooms containing multiple students with special needs?   I did not have the credential or the training for that!  Regardless, I dutifully took my rotations and swore I would make the best of it.
That was when something totally unexpected happened.  I noticed the more I integrated music, visual art, and dance with my classes, the better the students responded to the lesson.  (Hmmmmmm, could we be on to something here?)  I decided to make it a challenge to modify my lessons to the level where more time was spent teaching through the Arts.  And as I did, I noticed the students responding with more enthusiasm, interest, and success.  I even received more requests to repeat these activities.  Yes, I was on to something!

Rain, Rain, Go Away
Let me preface this section by saying that I am heartbroken and saddened by the recent death and destruction here in California as a result of our recent rain storms.  Mother nature can be cruel and unpredictable.  But, when our routinely beautiful, blue skies become gray, and the kids can't go outside to play, ANY classroom can become a bundle of pent up energy for a traveling teacher.  And so it was last week as I headed to my favorite primary SDC class.  My only thought was how I could make the best of a bad situation and use it to my advantage.
As I headed to the classroom in the pouring rain; watercolor crayons, paper, instrument bag, all in tow, I could see the blinds swaying and their little faces lined up against the window peering out at their wet world.  The excitement of the rain and their confinement to the warm, dry room made their energy level quite noticeable from afar.
When life gives you rain, make rain art!
We started our session by using line/shape  to create a pencil sketch of their view from the aforementioned window.  Next, came the filling in of the spaces with various values of water color crayons.   And finally, the main event was placing their artwork out in the rain and giving Mother Nature her chance to contribute to the process.  The result was a surprisingly, unique, and colorful way to produce a painting.  The students aptly named their creations: Rain Art!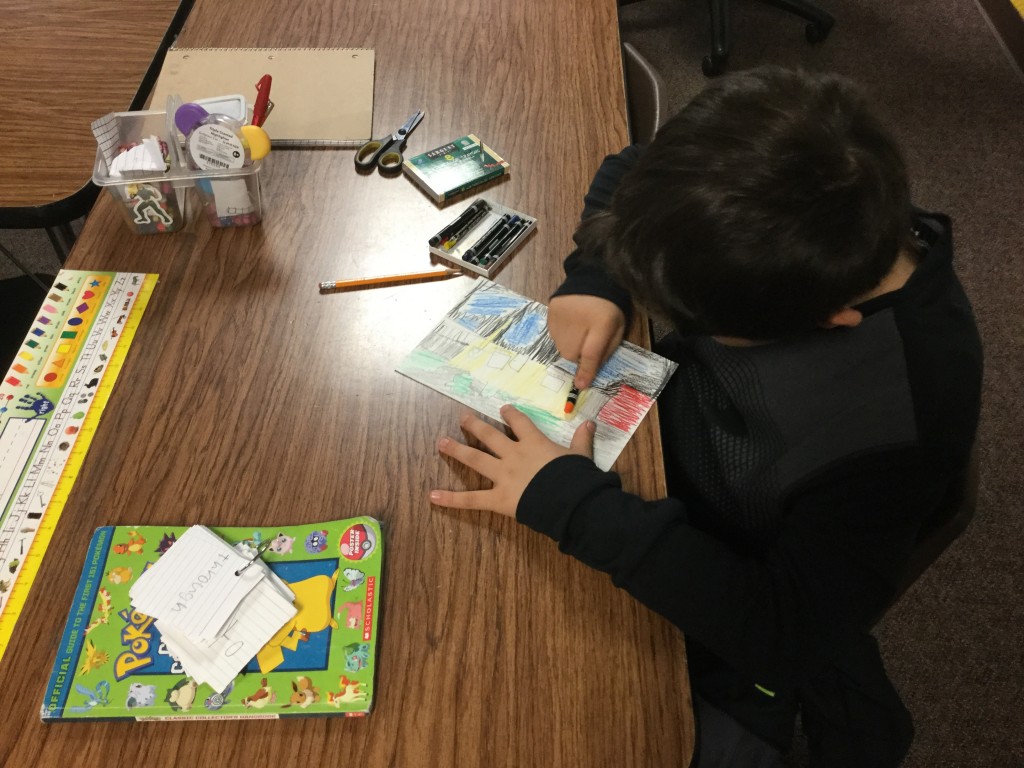 While our artwork dried, we used body percussion (snapping, clapping, patting, stomping) to create an indoor rain storm.  Each student had the opportunity to conduct the sound storm by motioning a crescendo/decrescendo sign with their hands.  (Imagine moving your hands in the shape of a very large greater than/less than sign like this:  <> ).  The adults in the room were amazed at the level of participation and concentration from the students.  They loved the activity so much, that we added small hand percussion instruments and repeated the process.  It was a rainy day success!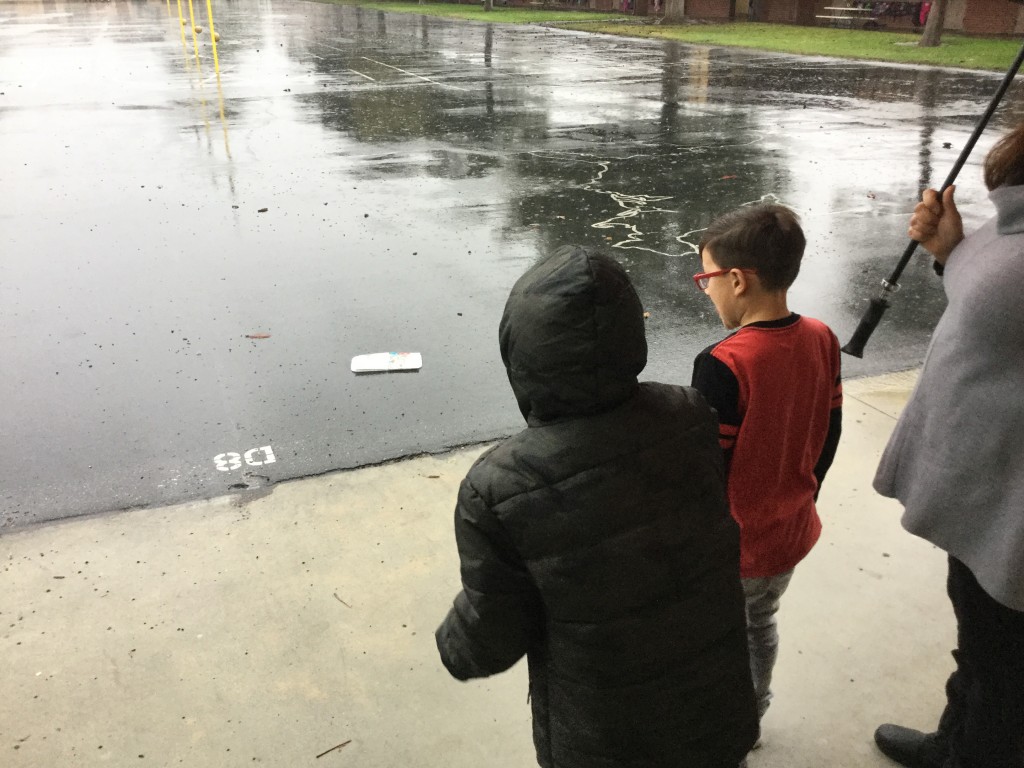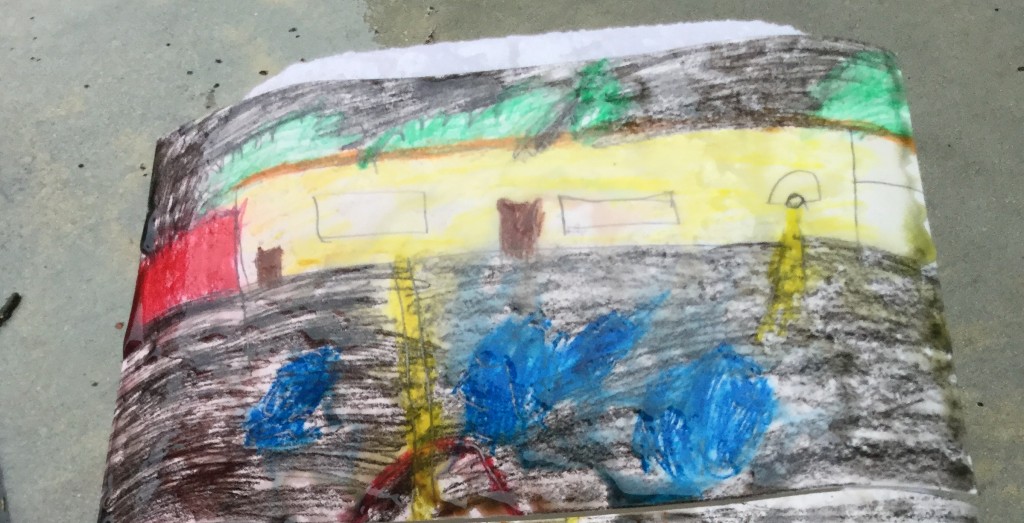 As I trudged through the pouring rain back to my car, my mind travelled back to a time when I started this position.  I thought about how I decided to make the best of teaching my required allotment of special needs classes.  But, somewhere along the way these kids won me over and I am now teaching 4 sessions.  The connections the students have made with the Arts, and the ones I built with these students through the Arts, have made a significant impact on my life.
But don't just take my word for it, check out these two great articles here and here to give you even more inspiration.