Lauren Hodson | January 2018
Surprise Scientific Drawings for Arts Integration
I came upon this amazing activity that I have lovingly titled, "Good Fish, Bad Fish." I'm unsure of where this originated, but this project has brought much joy to my classes throughout the years. Current students always request it after seeing the work from past years. It is one of those lessons that just stands the test of time. There is something surprising and joyful about making art that can move. Use this unique project for Arts Integration, and more specifically, scientific observational drawing.
Throughout the years, I have altered the lesson depending on time or scheduling demands. Some years, I use the "Good Fish/Bad Fish" lesson as a warm up so that students grasp the concept and then ask students to originate their own surprise drawing of a different object.
The Basic Concept
Paper is folded in a way that features a full work of art. When the bottom section of the folded work of art is pulled down, however, a surprise is revealed. The paper is folded in a way that sections it off into 4 separate rectangles or sections. The top and bottom sections line up while the paper is folded, and the 2 inside sections contain the surprise elements.

So, any objects drawn in full on the top section stay the same. Any object drawn in full on the bottom section stays the same. And any object or line that is draw over the fold, must be completed when the paper is opened.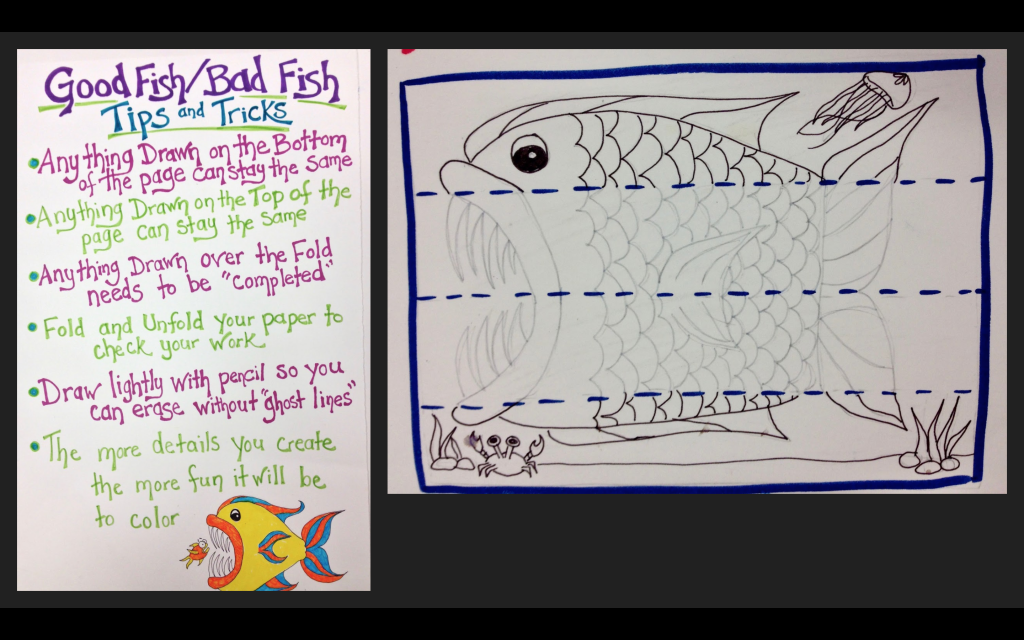 Folding and Project Links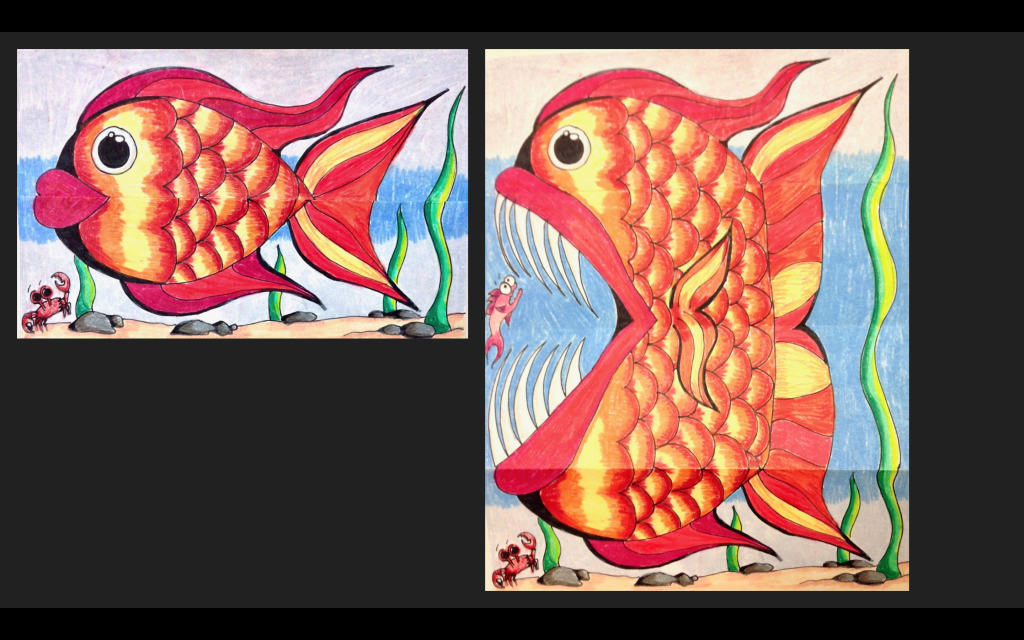 Technology Idea
I have had students photograph their artwork while closed and then again while open. Using an online program to loop the two photographs, we created a custom GIF.
Arts Integration Connection
The concept of Good Fish/Bad Fish can be applied to Arts Integration so easily. As long as the process stays the same, the topic or subject can change. It would be a great concept for Scientific Observational Drawings or project displays. They could show additional information or labeling inside the drawing.
Some Ideas
Volcanoes

Layers of the Earth

Parts of a Cell

Body Systems

Water or Life Cycles

Fossils
Surprise drawings not only make scientific drawings more interactive, but you can use them in a variety of ways to bring Arts Integration into your classroom and content area.