Susan Riley | November 2017
Introducing Arts Integration Kits
This is an exciting moment for us at EducationCloset.  For over 2 YEARS, my team and I have been secretly working on a project with my friends at Pacon.  And it's finally ready for it's big debut.
Today we're proud to introduce you to the Art Integration Kit – it's like art integration in a box!
Inside is a Teacher's Guide with 3 fully-developed lesson plans, assessments, and curriculum maps.  All the planning, alignments and steps are done for you.  But the really exciting part is the rest of the kit.  In addition to the lessons, each kit contains all of the pre-cut and prepped materials you'll need for a class of 30 students to go through all 3 lessons.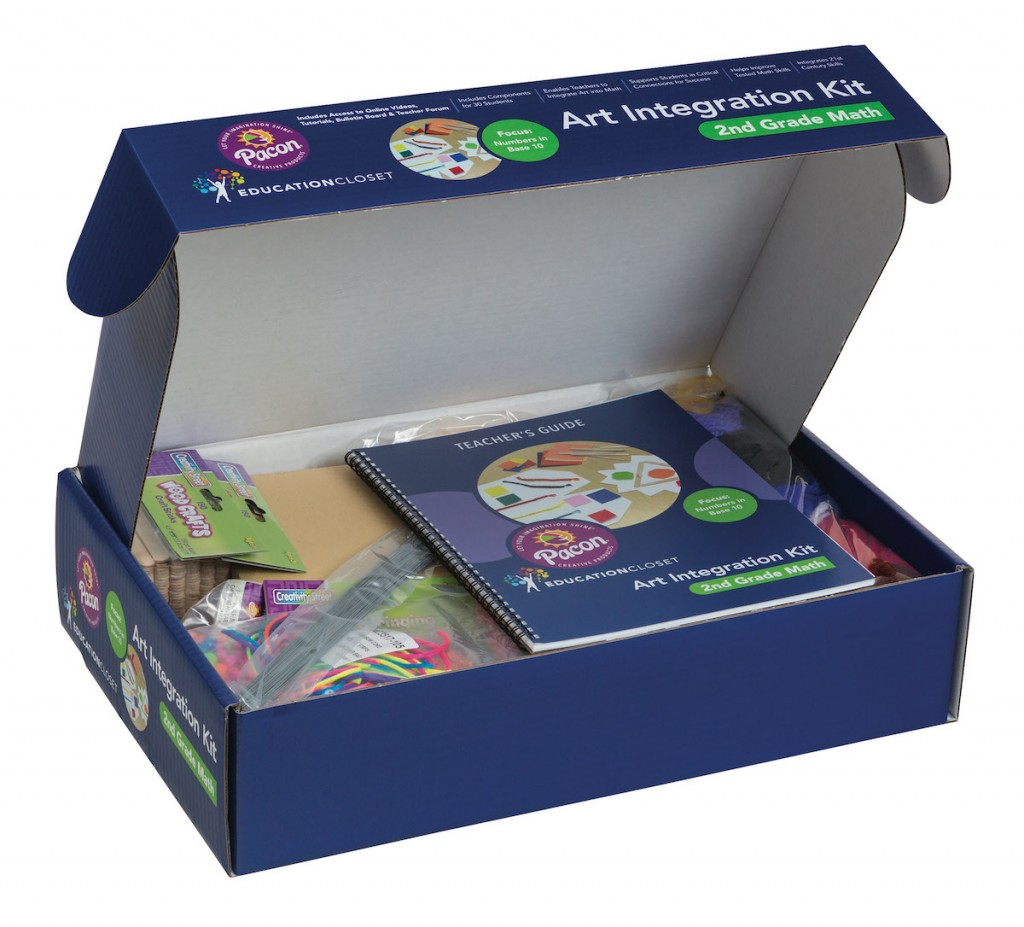 We're starting with math and visual art kits for grades K-2.  Grades 3-5 will be available in 2018.  And after that, we'll release K-5 ELA kits.
Currently, these are just for connecting visual art, math and ELA.  If you're looking for connections with music, dance, theater, science, social studies – stay tuned!  Later this month, we'll have a HUGE announcement you'll find useful.
Whether or not this is a good fit, I wanted to share this moment with you.  It's the first time we've partnered with another organization, and it's the first time we've created a physical product.
And boy, oh boy, did we learn some valuable lessons through the process.  It pushed me personally to step outside of my comfort zone and it allowed our team to collaborate in a whole new way.
I know you understand what that's like.  Trying something new is exciting, scary, frustrating and inspiring.  You get all-the-feels.
But it's so worth it!  I couldn't be more proud of these kits and I truly believe they will make a big impact on student learning.
And by the way… these never would have come to fruition without you.  Every day, you share with us what you wish existed and we worked hard to put those elements into these kits. So thank you for allowing us to serve you in this way!