Susan Riley | May 2017
Elizabeth Gilbert to Keynote the Summer 2017 STEAM Conference for Teachers
The Summer 2017 STEAM and Arts Integration Online Conference from EducationCloset is excited to announce that best-selling author Elizabeth Gilbert will provide the keynote address on July 20th, 2017.  Ms. Gilbert will be joining featured speakers Will Gompertz (arts editor for the BBC) and Andrew Miller, along with over 20 other sessions for the largest online conference event for K-12 educators and arts teachers interested in STEAM and Arts Integration.  Over 2,000 teachers from all over the world are expected to participate.
About Elizabeth Gilbert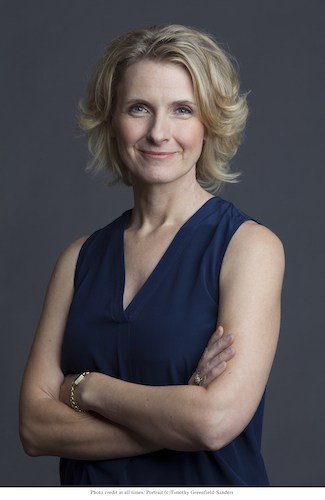 Elizabeth Gilbert's memoir Eat, Pray, Love has been called "a generation's instruction manual" by the Toronto Sun. Exploding onto the scene in 2006, the bestseller famously chronicled the year Gilbert spent traveling the world after a shattering divorce. Translated into more than 30 languages, Eat, Pray, Love has sold over ten million copies worldwide. The book—which The New York Times Book Review says is "fueled by a mix of intelligence, wit, and colloquial exuberance that is close to irresistible"—catapulted its author from respected but little-recognized writer to a woman Oprah Winfrey has called a "rock star author."
In the decade since Eat, Pray, Love, people around the world have sought Gilbert's advice on how to lead a bold and inspired life, and she has dedicated herself to exploring the mysteries of courage and creativity. Out of this period of introspection comes Gilbert's brilliant nonfiction treatise, Big Magic: Creative Living Beyond Fear. In this book, she digs deep into her own generative process to share her wisdom and unique perspective on creativity.
About the Conference
The Connectivity Arts Integration and STEAM Conference is a semi-annual conference held completely online each February and July.  This will be the 9th conference in the event's history, started in 2012.  The Connectivity Conference was the first online conference event developed specifically for arts and education and has been the model for many others in recent years.  Each year, over 3,000 educators worldwide gather virtually to hear from both inspirational speakers and from educators in the field who are demonstrating best practices in Arts Integration and STEAM.  These sessions provide valuable insights, lessons, assessments, and resources for those who are interested in integrating the arts across the curriculum.
The conference can be accessed both through a live-streaming platform on July 20th, 2017 from 10AM-4PM ET or on-demand in a dedicated site for attendees. All attendees receive access to both the live event and the on-demand platform.  Additionally, the conference provides several grant opportunities for participants to help them take what they've learned from the conference and make it a reality in their classrooms.
Registration Information
Registration for this summer's event is open now – July 17th.  Advanced registration is available at an early-bird rate through June 15th, 2017 at $109.  Discounts for groups of 5 or more are also available, and purchase orders are accepted.  Please visit the Arts Integration and STEAM conference site for more details and to register.