Amy Traggianese | November 2016
STEAMy Design in the Elementary Art Room
The open-ended challenge for second-grade students: Create a pencil holder that will hold a pencil as you walk across the room. The classroom teacher and I decided on an assortment of supplies: paper, oaktag, clothespins, yarn, cardboard tubes, packing "triangles," plastic rings, tape, glue, and staplers. Students generated questions and tested out the materials before deciding on their final design. This is how a STEAM art design started in an elementary art room.
Second-grade science curriculum focuses on the matter. The STEM lesson this class worked on a few weeks ago was introduced in a video on Mystery Science, an online science curriculum for grades K-5. For that lesson, students tested different properties of materials and created a hat that would shield them from the sun and absorb sweat.
In our HOT Block arts integration class, we decided to give the students another STEM lesson that added art and design to create some STEAM. The students wrote questions and planned their pencil holder. The only rules were that it had to hold at least one pencil, and they needed to use the materials provided. For this challenge, we decided to leave it open so the students had room to explore, design and create.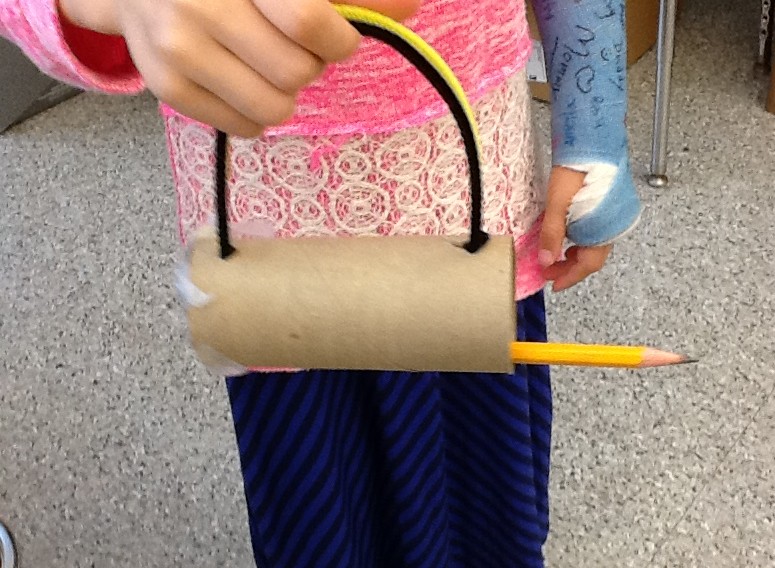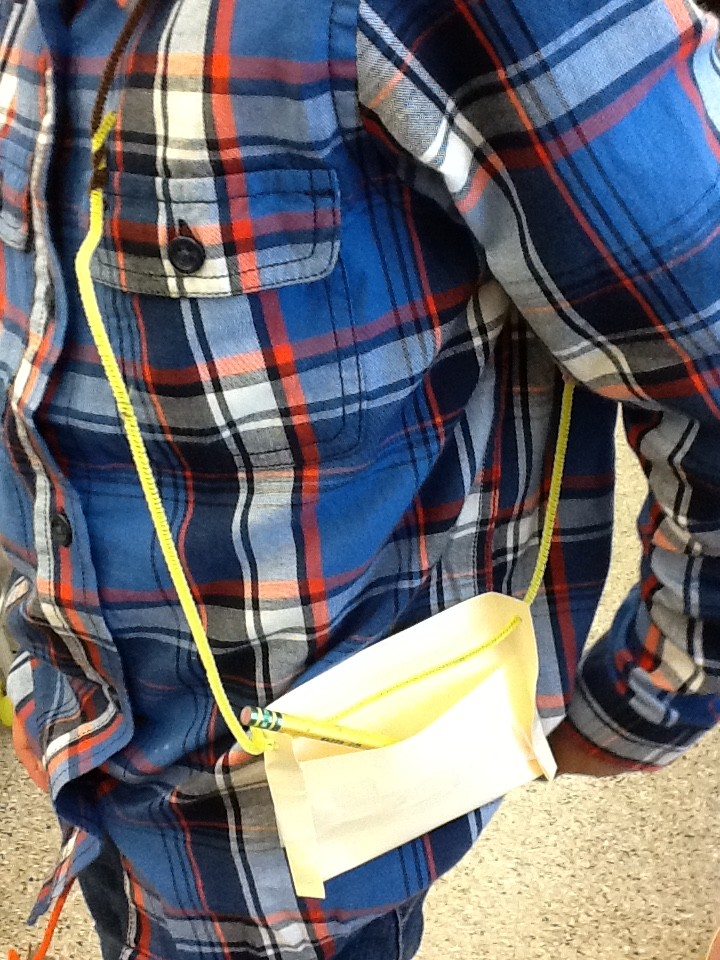 Building on prior experience, defining problems and asking questions are important skills to practice. Having the opportunity to develop a new pencil holder (or other object or tool) helps students investigate different materials and create objects they can actually use. These tasks align with NGSS, Common Core State Standards, and the National Core Arts Standards. See below for some that were addressed in this second-grade art lesson plan.


How can you help students learn through the arts and science?
Have you tried any STEAM art design lessons?