Deirdre Moore | October 2016
Equity, Theatre and English Language Learners
Equity – it's a big buzzword in the district in which I work right now and I think our district is not alone.  One nice thing about the arts is that by their very nature they give more learners access to more content.  Visual art, music, and movement transcend language.  One need not be expert in any particular language to enjoy making or appreciating any of those arts.  Theatre, however, is a different story.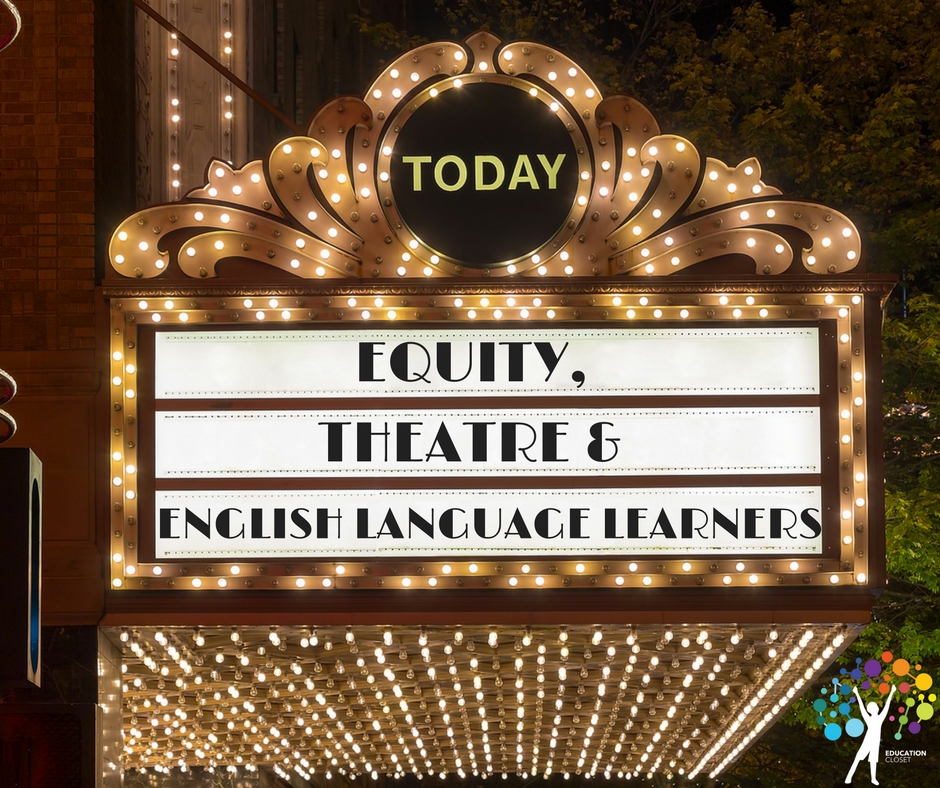 Currently, I am teaching theatre to several groups of third graders in a school which has a very high percentage of English Language Learners.  Many of the students are fluent enough in English to learn English but some are not.  One of the classrooms with which I am working is a bilingual class and it is there where I have met my greatest challenge; some of the students speak no English at all.  For many educators in urban areas, helping students who speak little to no English Language Learners may be commonplace.
For me, it is a new area of growth.  Lucky for me, most of those students are of Mexican heritage so they share a common language and often common cultural experiences too.  That is very advantageous because they can help one another and relate to one another.  Unfortunately, I am at a disadvantage because I only know a few words or phrases in Spanish.

What I love is that the bilingual teacher is present while I teach so he can help facilitate the learning.  When I worked with the students on gesture, posture, and facial and vocal expression the students had to grapple with connotations and struggle to find just the right word in Spanish to describe the feeling we were trying to convey with our voices and bodies which I had articulated in English.  The teacher was able to tell me if the students had indeed made an appropriate translation.  In this situation, the theatre activities were helping strengthen both the English and the Spanish of all the students while teaching the theatre concepts.
When I launched into one of my favorite activities of having the students take the text of "Humpty Dumpty" and change the feeling through their vocal, facial and body expressions the language barrier created a real impediment to learning.  The beauty of nursery rhymes is that many are essentially short stories told in about 4 sentences that flow easily because of the meter and the rhyme.  Although I had found a translation of "Humpty Dumpty" and there was some rhyme it lacked the sing-songy feel; it was stilted and uncomfortable to say.
Not only that, it wasn't familiar to the students.  Neither the bilingual teacher nor the students were able to think of an equivalent on the spot so I put out some feelers to some bilingual teachers of younger students.  I am hoping they will be able to give me something that flows easily and allows the actors to focus on the intended theatre objective.
While I believe in the long run doing theatre with none English Language Learners will help them with both the English and Spanish languages my main objective is to help them achieve the theatre objectives.  In order for that to happen, I need to provide as much equitable access as I can.  That means allowing the students to use the language in which they are most comfortable and using texts that are equivalent in English and Spanish with the intent in which they are to be used.  My pursuit of equity will provide both the students and myself with lots of rich learning opportunities!