Rich Stachon | October 2016
My Top iPad Apps for Creation
A few years back I was lucky enough to gain access to a cart of top iPad apps. After downloading countless apps for student use in my art room over the years, I've found three that I would consider my top iPad apps for creation.
The Top iPad Apps
Green Screen
Green Screen is a very user-friendly green screen application that allows students to easily create wonderful photo and/or videos effects. Green Screen simply takes the guesswork out of setting the chroma key and gives students the ability to focus on the content of their work. Great for all ages and subjects, Green Screen is a must-have app on your top iPad apps.
Main Features:

–Combine up to 3 image sources at the same time.
-Move, scale, and rotate image sources within the app.
-The color picker tool makes it simple to set the chroma key color.
-Videos and images can be saved to the camera roll or cloud-based storage like Google Drive.
Classroom Uses:
–Stop-motion animation, visual book report, artist reflection/artist statement video, and classroom newscast.
Morphi Edu
Morphi is an easy to use 3D design application for all ages. 3D models are created using a wide variety of shapes, hand-drawn images, and/or high contrast photos. The shapes can be rotated, scaled, merged, and subtracted to fit the needs of the user. The intuitive nature of Morphi makes it fun for students to turn any 2D sketch into a 3D design. If you have access to a 3D printer or simply want to expose your students to the world of 3D modeling, this is the app you've been searching for.
Main Features:
-2D to 3D. Draw objects freehand and edits them.
-Upload files to Adobe Creative Cloud.
-Export.STL files via email and to Thingiverse.
-Wonderful support team.
Classroom Use:
-3D printing, prototypes, visual planning, product design, and augmented reality.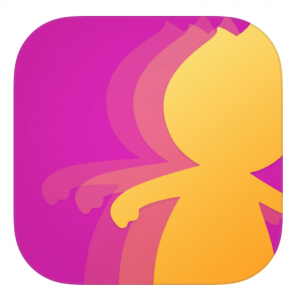 iStopMotion
iStopMotion is a straightforward stop motion animation creation app. The interface is slick and simple, perfect for all grade levels. Just start a new project, point the iPad camera, hit a circle button, move objects, and repeat. Creating stop-motion animation can be a cumbersome task, but with iStopMotion students can effortlessly make movie magic.
Main Features:
–Camera overlay, view the live camera image over the previous photo taken.
-Instant playback, view your animation as it's in production.
-Import/Record audio, add previously recorded sounds or record new audio with the app.
Classroom Use:
-Public service announcement, fairytale remix, a how-to tutorial, and commercial creation.
These top iPad apps have helped my students make digital creation accessible and fun.  It has been so exciting to watch where their innovative minds will go with these tools.  I hope they do the same for you and your classrooms.
Keep Making,
Rich