Susan Riley | May 2016
Digital Assessment Tools for Arts Integration and STEAM
If you've ever been overwhelmed with assessing an arts integrated lesson, you're not alone.  Authentic assessment of students' skills, understanding and application is hard enough. Trying to do it across multiple content areas in a way that equitably assesses both content areas is even more challenging. That's why going digital can be a lifesaver.  There are more tools than ever to help you through the assessment process, and some are particularly good for arts integration and STEAM.
Digital Assessment Tools
In today's SmART Ideas Video, I'm sharing my favorite digital assessment tools for diagnostic, summative and formative assessment across content areas.  To make it even more convenient for you, I've also created a comparative tool that you can download which highlights each tool, shares it's best categories for use and provides some ideas for implementing it in your classroom.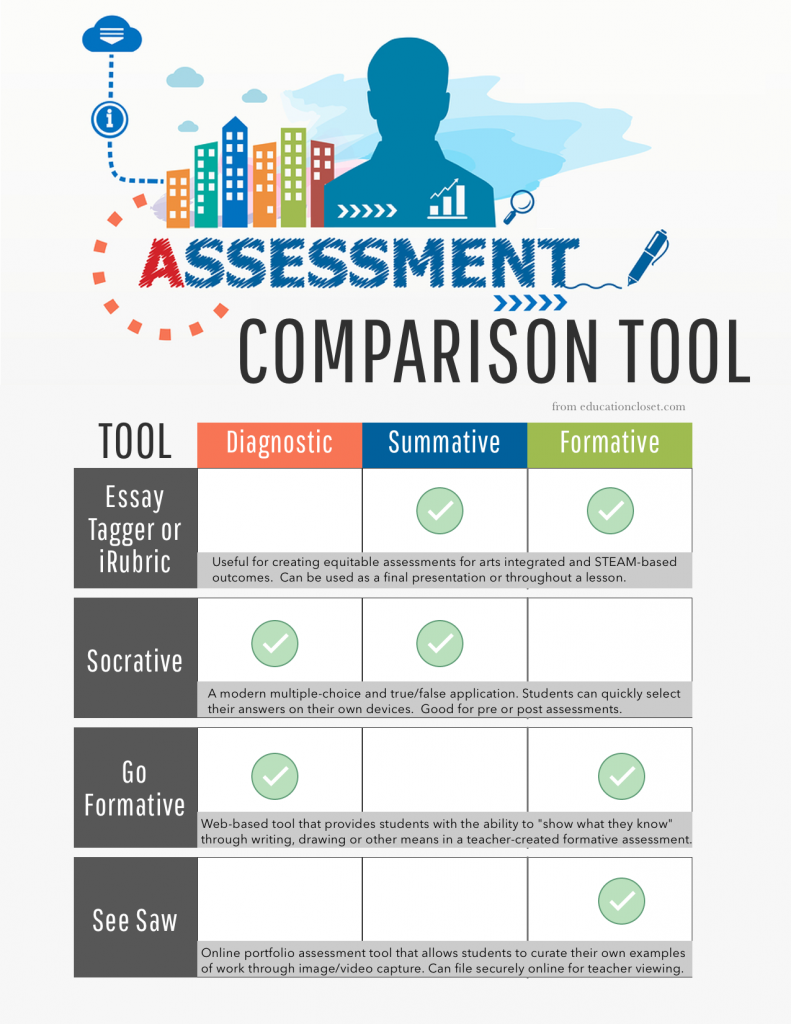 Tools mentioned in today's video:

Assessment for makers like your students doesn't have to be overwhelming!  With the tools that are out there, we can mix and match assessments to best help us determine how to meet the needs of our students in any lesson.  For more assessment ideas, please be sure to visit our Assessments Page and click on any of the items in the assessment toolbox.