Susan Riley | May 2016
Get Featured in the July 2016 Issue of STEAMed Magazine
Educators, we know you have a story to share, and we want to help feature your incredible work this school year.  If you'd like to get your project, lesson, or idea featured in the July 2016 edition of STEAMed Magazine, here's your chance.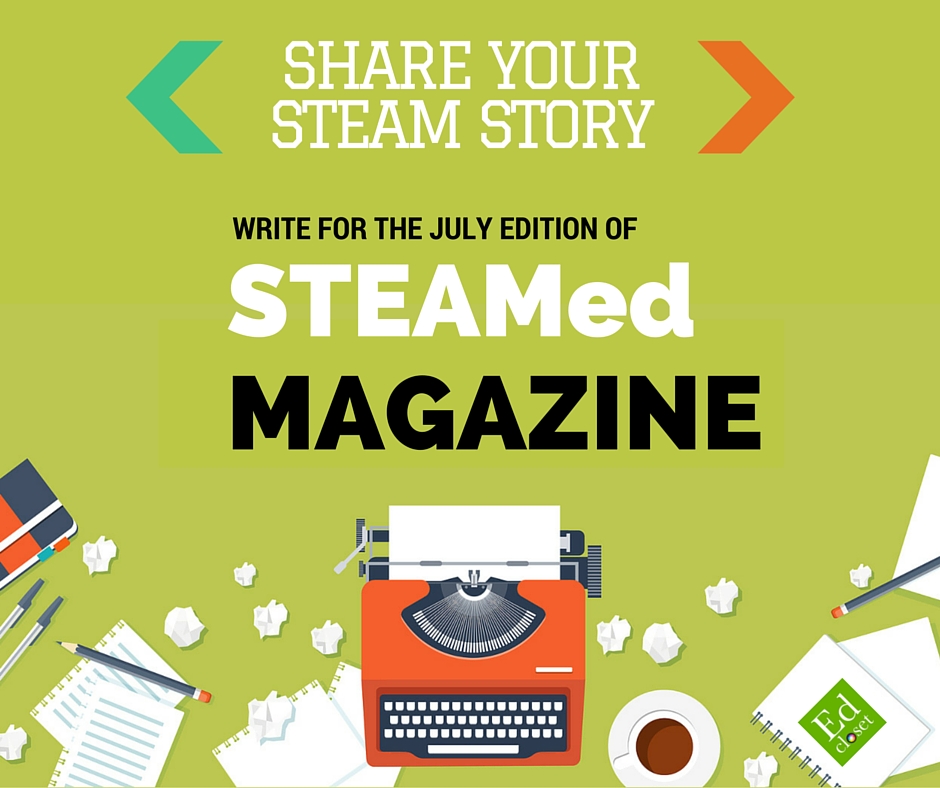 From now until June 10, 2016, we will be accepting submissions for the July 2016 issue of STEAMed.  
We're looking to showcase educators who are using Arts Integration and STEAM in their classrooms, schools or districts, and who are willing to share their triumphs and challenges with other teachers.  This free digital magazine reaches approximately 100,000 readers each quarter who are seeking helpful lessons, resources, and tips for integrating the arts across the curriculum.
If you would like to have your article considered for publication, please complete the brief form below.  We will notify you within 48 hours if your article will be accepted.  Please submit your idea no later than June 10th to be considered.  We look forward to learning more about your efforts!