Rich Stachon | May 2016
Artist Interview: Tom Burtonwood
Back in December of 2014, I gave a presentation on my use of 3D printing in the classroom at the Art Institute of Chicago. The presentation was part of their Teachers' Lounge, a free series created for and by educators. Around the same time, the Art Institute of Chicago began wrapping up a number of art experiences utilizing a 3D technology called Museum3D. One of the advisory team members of Museum3D was a Chicago based artist and educator named Tom Burtonwood. Since learning of his work with 3D scanning/printing, I have been using his artwork as inspiration for my art students. Recently, I had the opportunity to ask Tom a few questions.
How and when were you introduced to 3D printing as an art form?
Tom Burtonwood: I'm not sure entirely when I caught the bug. It happened in fits and starts. My friend R. James Healy produced a zoetrope for an exhibition at our gallery space in early 2011; he 3D printed a number of the parts for the piece – at the time he was unsure exactly how to fabricate these parts. They were drawn, put in CAD and he originally intended to fold them like origami from laser cut sheets of material. But this proved cumbersome and instead he 3D printed them – at a fairly significant expense – but it got the job done and that was an aha! moment for sure.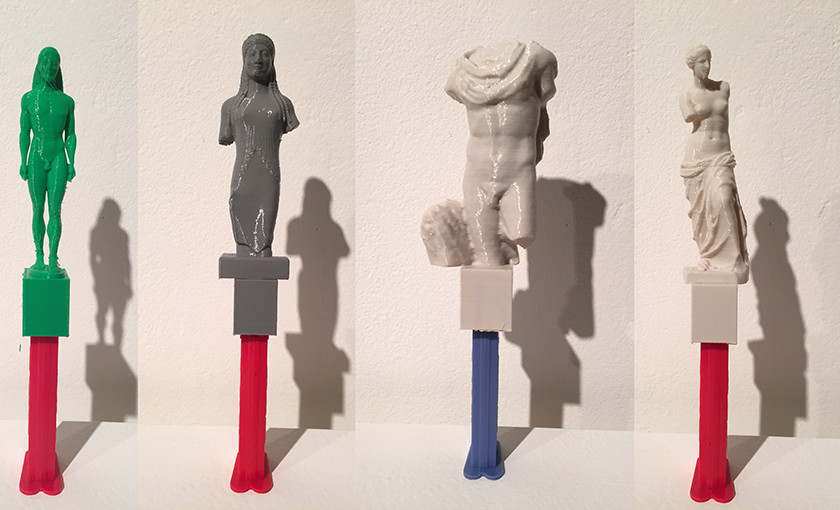 Later that year I started making my own Prusa Mendel RepRap and thinking about how I could use it to produce small sculptural works. In the spring of 2012 I co-curated an exhibition called "Improbable Objects" at "What It Is" our gallery space in Chicago featuring artists using 3D printing in their work. The exhibition included Marius Watz, Claudia Hart, Micah Ganske, Sophie Kahn and Patrick Lichty. Shortly after the exhibition I was invited to participate in #Met3D, a hackathon at the Metropolitan Museum of Art organized jointly by the museum and MakerBot. I think it was at the Met when things fully clicked into place.

Explain how you utilize 3D scanning. What are your thoughts about open source 3D scans and their use?
Tom Burtonwood: For me 3D scanning/printing combined is akin to a new form of photography. Fred Kahl (The Great Fredini) coined the term "Physical Photography" and I think it is a good placeholder for a way of thinking about the fabricated object produced from a scan. I utilize this new way of representing the world in a number of ways. With my 3D printed books, I'm using scanning to digitize and publish curated collections of artifacts bound together by a common theme from different places and time periods.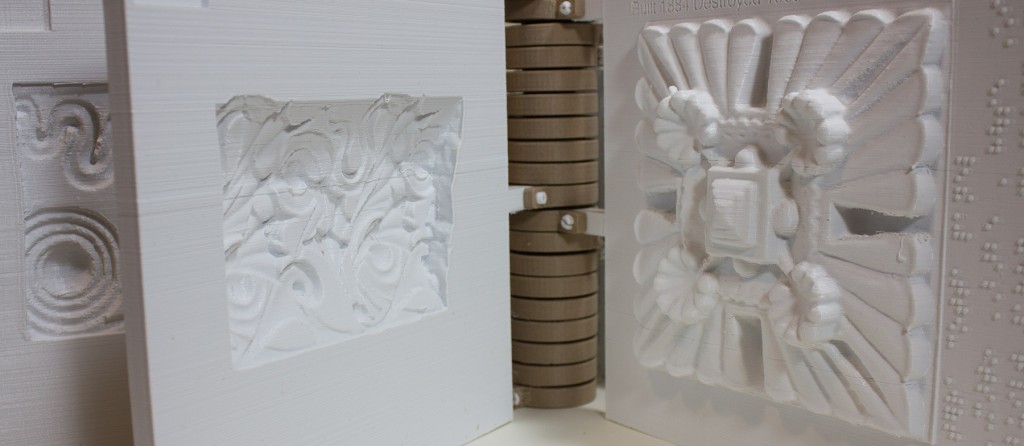 So for example my most recent book "Twenty Something Sullivan, Architectural Ornament 1881 – 1885" is a 3D printed/printable architectural reference book featuring ornament from renowned architect Louis H. Sullivan. The book contains many of his early works from buildings in Chicago that have long since been demolished. These important fragments of Chicago's architectural legacy are collected together and put into the public domain for all to use and reinterpret as they see fit. In other works, I scan objects and scenes and reproduce them stressing the variability of the digital or new media object.
What does the future of 3D printing look like?
Tom Burtonwood: Space. Orbital printing platforms manufacturing habitats and starships bound for Mars from minerals and resources mined in orbit from passing asteroids and lunar bases.
What advice would you give to educators who wanted to incorporate 3D printing into their curriculum?
Tom Burtonwood: JD Pirtle at the Catherine Cook School mentioned to me today that he tells his students to 3D print "things from the past or things from the future." I would concur wholeheartedly with this idea. 3D printers are time machines. Bringing objects from the past into high relief and giving us the tools to make what is still to be discovered.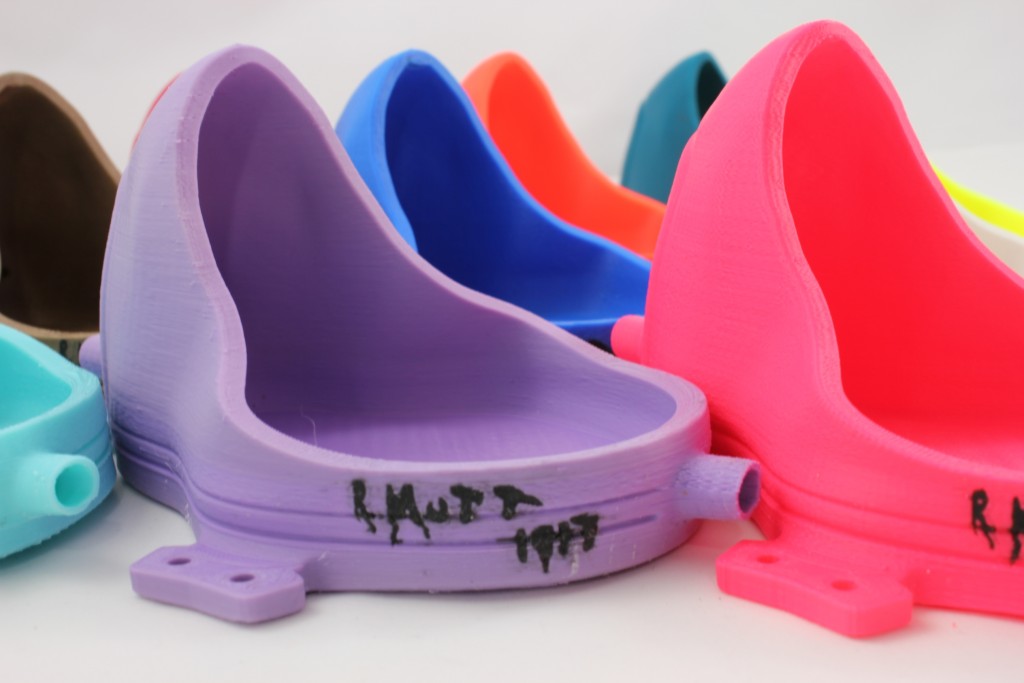 I would look to projects like Enabling the Future to see how a world wide community is working together on complex engineering projects to make lives better for many people. I would suggest taking small steps – learning some simple CAD programs like Tinkered and 123D Design as they have very low bars to entry. I'd look at educators like Josh Ajima and Laura Taalman and see how they are using 3D printing in math and engineering curricula. But most of all I'd ask people to consider how they can use the 3D printer as a tool to develop creative problem solving.