Ricoh Stachon | April 2016
3D Art Cart
A month has almost gone by since the NAEA (National Art Education Association) Conference in Chicago where I 3D scanned a total of eighty-five people in two days. He did what? Yes, I went around an art education conference with my 3D Art Cart scanning willing participants between sessions. Allow me to explain the why then the how.
The Why
There must be a reason someone would do such a thing. Why would anyone in their right mind decide to push a cart loaded with equipment about a gigantic convention center for two days? I'm sure most thought I was a presenter lugging my gear to a session. In some respects, those people would be correct. I was presenting, just not in the typical fashion of the term. If you looked me up in the conference guide you wouldn't find my present location or time anywhere. The bottom line is, I created my own session/workshop/presentation/demo. I did so because I felt the need to share my knowledge on a process most think is too difficult and or expensive. In no way was I trying to buck the system. I merely wanted to show people how easy and inexpensive it is to 3D scan.
The 3D Art Cart
My 3D Art Cart carried the following items: 3D printer, Xbox 360 Kinect, tripod, drum throne (stool), and two laptops. The plan was to 3D scan as many people as I could, having conversations about 3D printing/scanning as the process was taking place. I set up shop wherever I could find an open outlet and a blank wall.

The How
I used a Xbox 360 Kinect as my 3D scanning sensor and duct taped it to the top of a tripod.
Quick Tip #1– You can find a refurbished Xbox 360 Kinect for $25 at stores like GameStop. Even better, ask your students if they have one that they don't use anymore. Connected to the Kinect was a laptop running the scanning software ReconstructMe. ReconstructMe is a free download, though you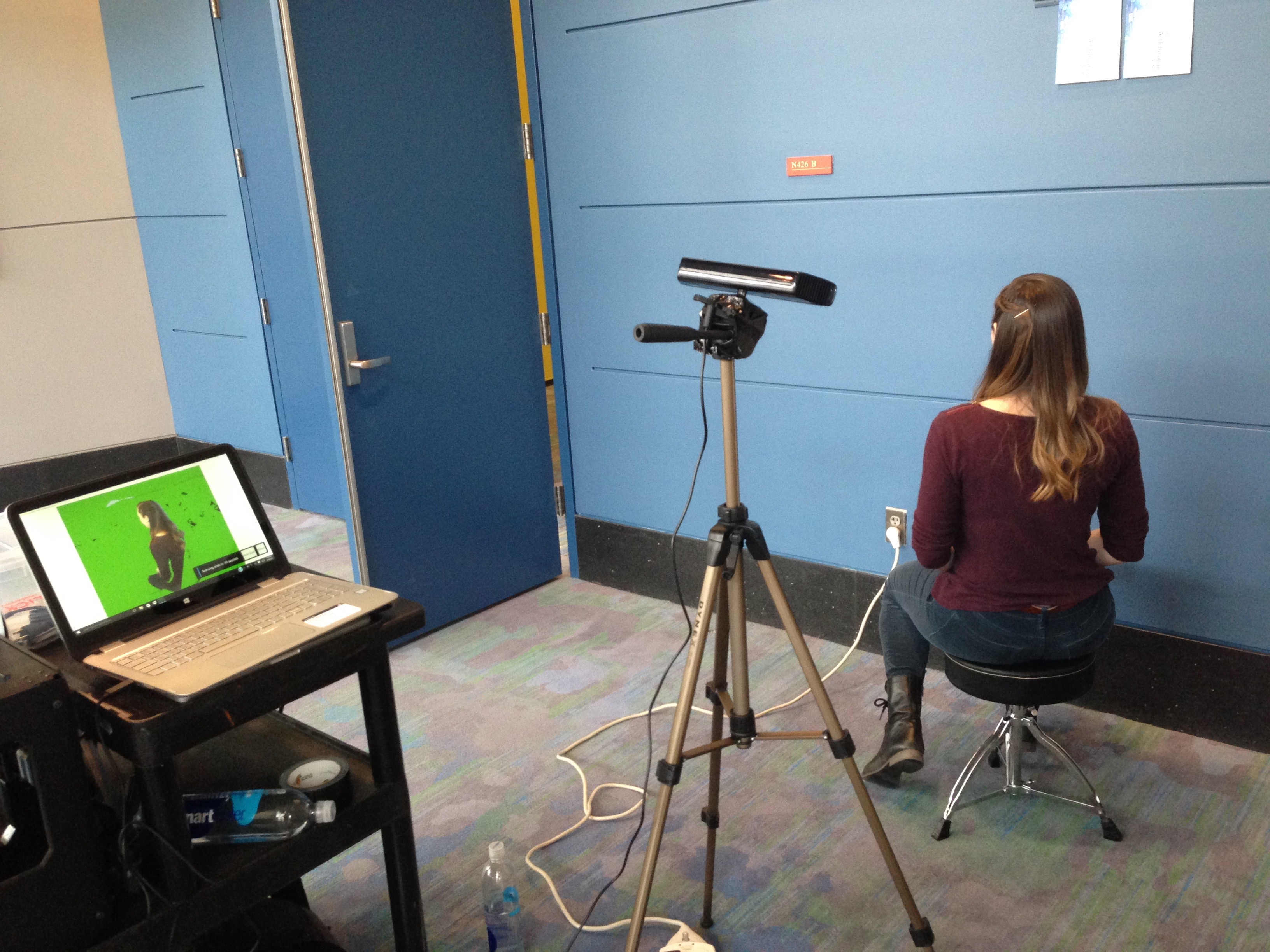 also have to download and install the SDK driver for the Kinect.
Quick Tip #2– ReconstructMe only works with Windows operating systems. If you use a Mac try the program Skanect, which also works with Windows. I used a drum throne as a stool to spin people on in order to capture the 3D scan of their heads.
Quick Tip #3– When spinning on the stool don't go too slow, keep a nice moderate and consistent speed as you turn.
The Outcome
I 3D scanned eighty-five people and connected with even more art educators from around the world. In my own process of 3D scanning through the rapid use over a short amount of time, I gained more knowledge. I had wonderful discussions about the use of 3D printing/scanning in art. Overall, I believe the 3D Art Cart was a success. The more I continue to share, the more I learn!
Keep Making,
Rich Stachon