Rich Stachon | March 2016
3D Scanning in Art
3D scanning is another way students can create 3D files. Instead of starting from scratch, 3D scanning gives students the ability to modify both already existing objects and/or objects they created physically. 
Though there are many different brands of 3D scanners on the market, I can only speak from personal experience about two scanners. Those scanners are the Matter and Form desktop 3D scanner, and the Xbox Kinect. Two 3D scanners! Why have two 3D scanners?  Well, we use each scanner for different reasons. Allow me to explain each reason in the context of two lessons I teach.
Monster Toy Design
Students in my art class are challenged to create original monster toys for this lesson. After some brainstorming, students begin sketching their toy designs. These designs are then sculpted by hand using oil-based clay. Students take their sculptures and scan them on our Matter and Form desktop 3D scanner. Now that the physical form of the toy design has been scanned, students import the scan of their monster toy into a 3D modeling program. Within the 3D modeling program students modify features and add texture. Once the monster toy designs are finalized, students download their toys as a .stl files for 3D printing.

Identity 3D Selfie
This lesson has stud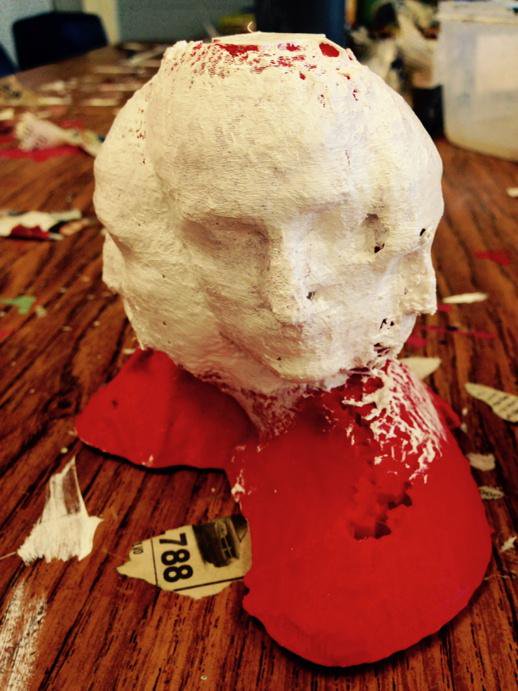 ents visually portray their identity through both physical appearance and personal interests. Students are asked to write down a list of activities they enjoy and words that describe them. Based off this list, students sketch out a self portrait. Next, students 3D scan their heads using the Xbox Kinect and the application Skanect. The scans are then imported into a 3D modeling program. Here students begin to create a visual representation of their interests and combine them with the 3D scanned head. When finished, students can download their 3D selfies as a .stl file for 3D printing.
3D scanning is used for different reasons in each of these lessons. Because a smaller physical object needed to be scanned for the monster toy lesson we use our Matter and Form desktop 3D scanner. This 3D scanner has a built-in platform that automatically spins the object being scanned, a good fit for the students clay models. Since students needed to 3D scan their heads for the identity selfie lesson. They needed to use a scanner that did not have a fixed platform. Students used the Xbox Kinect as a 3D scanner and spun around 360 degrees on a stool to capture their likeness.
Though each lesson was different in meaning and purpose, both used 3D scanning as a tool to extend creativity.
Keep Making,
Rich Stachon