Susan Riley | December 2015
Episode 35: Integrating Mindful Movement with Sheena Jeffers
How many of you know that your students need more movement, but you don't know how to build it into your cramped classroom (and day)?  It might be easier than you think!  Today's episode of the SparkChasers podcast continues our interview trend with the talented and energetic Sheena Jeffers.  Sheena is currently the Arts Integration Director for Young Audiences of Virginia. She is also a teaching artist, dancer, choreographer and Academy Director for Todd Rosenlieb Dance.  In her various roles, she's seen first-hand the power of integrating movement in the traditional classroom structure.  Even more exciting?  She's sharing the 5-step process with us here today.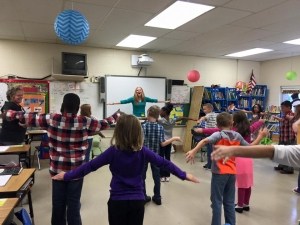 According to Sheena, there's a BIG difference between movement and Mindful Movement.  In today's podcast episode, we dig deeper into the idea of giving our students the tools to express themselves, their emotions, and their thoughts through specific movement (including integrating movement with visual art, theater and music).  I got so excited, I kept interrupting her to ask questions (I couldn't help it)!
Also, we talk a little about how you can bring in teaching artists through organizations like Young Audiences for very little cost.   If you've ever wondered how much time it would take, and how the collaboration between arts integration and teaching works, this episode is for you.

Also,
Sheena has generously provided a downloadable (located below) outlining the five steps to Mindful Movement, and how you can begin to use it in your own classroom.  This is definitely one of my favorite episodes. I learned so much, and I know you will too.  Happy listening!
SHOW NOTES
Download Sheena's Mindful Movement guide
Find out more about Young Audiences of Virginia
More about Sheena: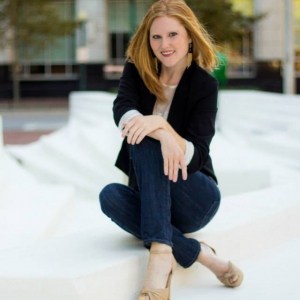 Sheena Jeffers is a dancer, choreographer and teaching artist from Richmond, Virginia. She is currently the Arts Integration Director for Young Audiences of Virginia and the Academy Director for Todd Rosenlieb Dance. Sheena has her BA and BS from Virginia Commonwealth University, where she studied English and Mass Communications. Upon graduation, Sheena started the internationally-known dance education blog, Ballet Shoes & Bobby Pins, to bring digital dance education to curious minds who wanted to learn more about dance.
Sheena has her Masters in Education from Old Dominion University, where she focused on innovative learning through the arts and movement. She is currently working with public schools and non-profit organizations to create learning opportunities for Hampton Roads communities, a dance adjunct faculty member at Old Dominion University, teaching yoga for Tidewater Community College, while fostering partnerships to create opportunities for underrepresented populations and creating choreographic works for local pre-professional dancers.
Sheena started a dance camp for children of incarcerated parents which is now in its third year. Sheena is the dance critic for Richmond Times-Dispatch, a writer for Veer Magazine and AltDaily, and the Dance Expert Writer for Answers.com.
Instagram: @SheenaJeffers
Twitter: @SheenaJeffers
Headshot by: Chelsie Darling Photography
Photos with kids by: Stellar Exposures