Susan Riley | December 2015
SmART Ideas: Story Me This
I'll admit it: I love to play around with the video tools on my computer.  I probably waste HOURS that I could be spending doing something else, but I can't help it.  There's something about creating a video with great transitions, effects and music that combine to craft a great story that just draws me in.
The other day as I was working on another project, my daughter noticed that my video production process was similar to how she is being taught to craft a paragraph: an strong opening sentence (the opening logo and music), followed by 2-3 sentences of supporting details (the main message of the video), and closing with a sentence that sums up the main idea (the closing sequence).  Genius!
In today's video tip, I'm sharing how to translate this connection through the storyboard process.  It's a great way to connect the new media arts standards with writing and theater.

Like this?  Be sure to visit our SmART Ideas Video page to view each new episode, as well as the archives from previous posts.  And to really make sure you never miss a tip or idea, subscribe to our YouTube Channel.
Need that template?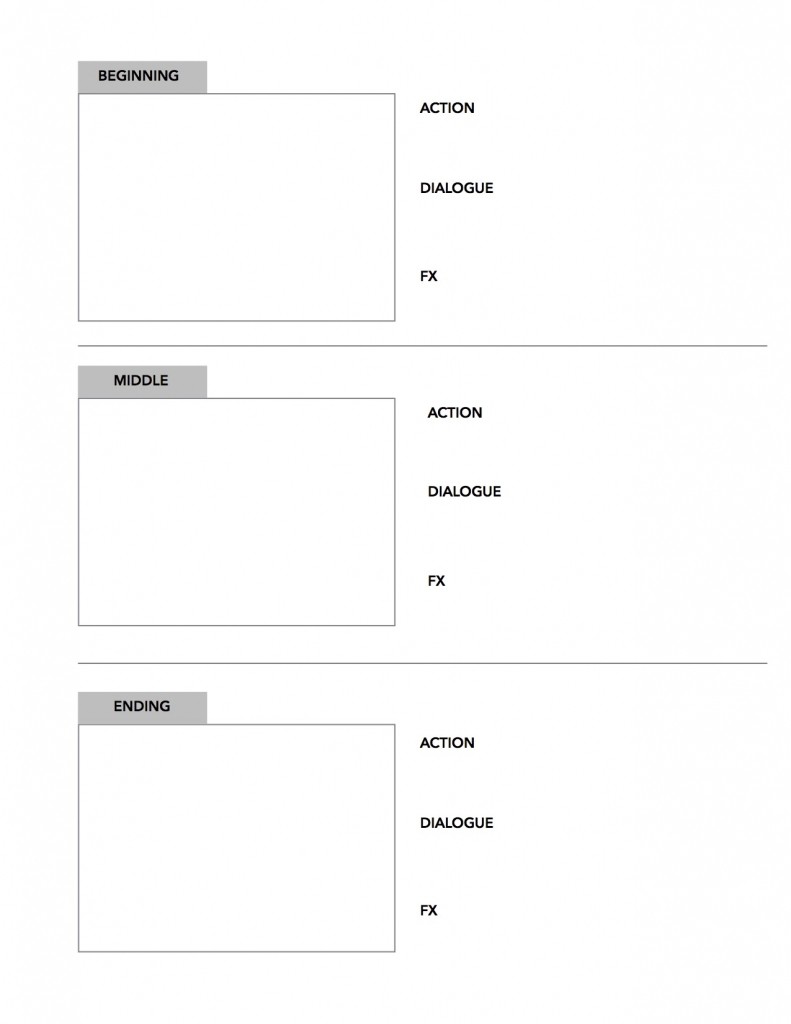 Have you used Storyboarding before?  Let us know your thoughts below!