Susan Riley | November 2015
SmART Ideas: Roll the Dice for Choice-Based Assessment!
How many times have you felt like your formative assessments are getting a little stale?  Maybe you're using the same exit tickets week after week, or maybe you're at a loss for exactly HOW to assess your students that doesn't equal paper + pencil.
In today's SmART Ideas video tip, I'm sharing a great way to "shake up" your assessments and give your students the power of choice at the same time.  Rolling the dice is a fun example of providing students with ways to show what they know.  And if they end up with something they aren't comfortable doing (like the movement story, perhaps), you can always have them re-roll or even select the "5" dice.
What does it all mean? Find out in our SmART Ideas: Roll the Dice for Choice-Based Assessment video.

Like this?  Be sure to visit our SmART Ideas Video page to view each new episode, as well as the archives from previous posts.  And to really make sure you never miss a tip or idea, subscribe to our YouTube Channel.
Free Poster Download
Love this idea?  Here's what the full poster looks like: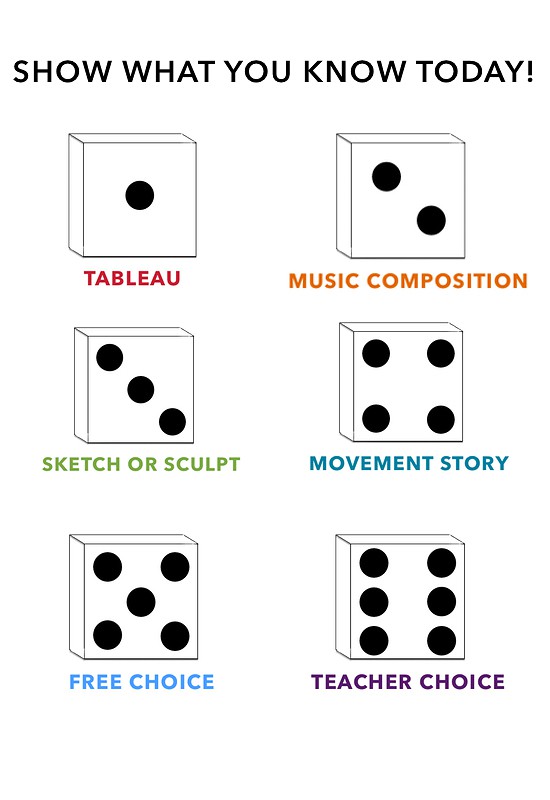 How do you use student choice in the classroom?