Susan Riley | April 2015
Sparkchasers Podcast Season 2: Learning from Leaders at ASCD 2015
Today's special edition episode of SparkChasers Season 2 was recorded on location at the 2015 Annual ASCD Conference and Exhibition Show in Houston, TX back in March.  Greg and I share with you some insights about the conference, who we connected with from around the world (so many people were there!), and an overview from our presentation on Turning the Flywheel of Innovation.
You'll hear about the fun icebreaker activity that we did that made a lasting impression on several attendees, as well as some of the big insights that we discovered about how most leaders are approaching innovation that needs to stop right now if we want creativity to flourish.  And while it was rainy, we had a great view of the city from our location: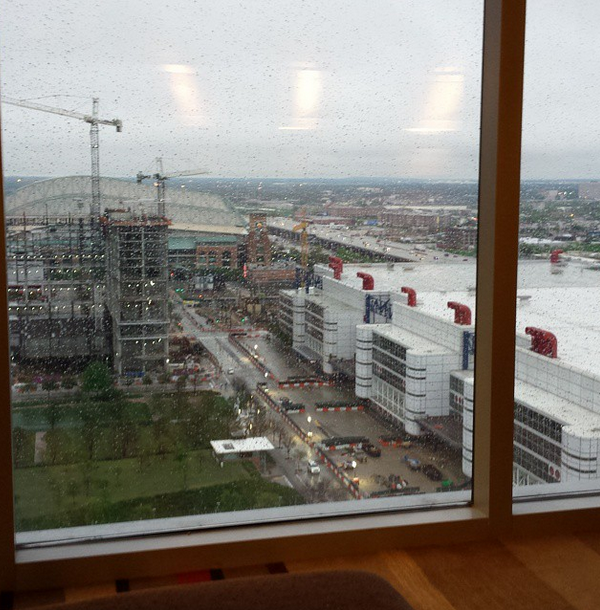 Look at how spread out the city is – it just keeps going on and on. With that spirit…"on" with the episode!

Episode 7 Notes:
Turning the Flywheel Presentation Slides
First two stages of the flywheel of innovation: Observation and Asking Great Questions
The 90 day cycle of improvement 2-2-1 strategy
What educators can learn from the way doctors approach rounds
Why distributive leadership is critical
Startups who fail and the one thing you need to do in order to succeed
Proctor and Gamble's solution for cleaning that finally caught on