Susan Riley | April 2015
SparkChasers Podcast: Cranking the Innovation Flywheel
Have you ever turned a flywheel?  I haven't (I'm not a big fisherman), but I understand that the first revolution is always the most difficult.  Once you make it around the first time, momentum begins to take over and each new revolution is a little bit easier.  In today's episode of the SparkChasers Podcast, we're exploring the innovation process through the revolution of a flywheel.  We've used this infographic as our cycle for innovation and as a way to visualize cranking that first revolution: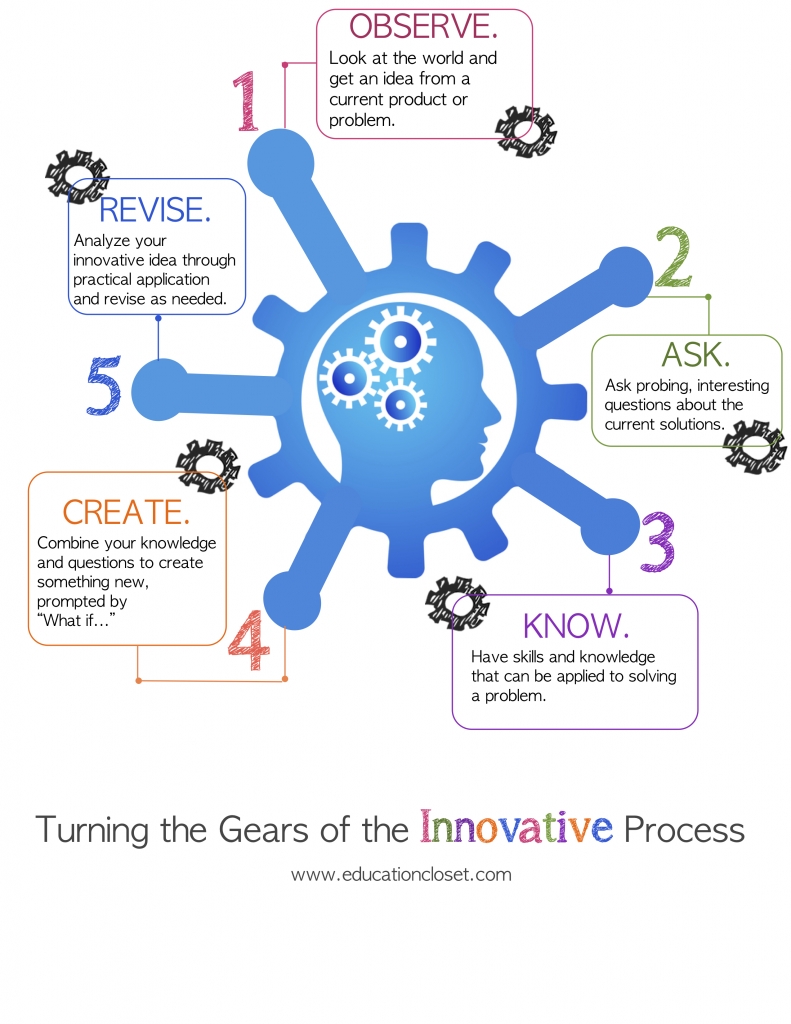 Today's episode explores the first two components of this flywheel – because this is where up to 60% of your time needs to be spent.  That's right: 60%.  Almost everyone wants to jump right into the creation part, but if you don't spend the majority of your time in the first two stages, your creation period falls apart.  As always, we also share some great stories about our own experiences of the innovation flywheel process and provide you with some good reads along the way.  Take a listen now.
EPISODE NOTES:
Jim Collins' book From Good To Great offers some amazing insights into the flywheel concept.

Want to know more about why we need flywheels?  Here's an article that explains how flywheels store energy.
How to use the 5 Why's strategy to get to the root cause for improvement.
How Coca-Cola learned from their failure in launching "New Coke" to men.
Muddling through the Alphabet Soup in education.