Susan Riley| March 2014
Eye Can Art Product Review
Every once in a while I run across an art product or resource that I just feel compelled to share with you because of it's incredible potential for children.  I stumbled across this latest art product – Eye Can Art – in the gift shop at Frank Lloyd Wright's Fallingwater and thought it might be a great little Christmas gift for my daughter.  I couldn't be more pleased!  Here's my quick review of Eye Can Art, complete with a Kid-Tested and Approved art product showcase.
Printmaking Kit
We tried out the printmaking kit which retails for about $20.  This kit included everything you needed, minus one sheet pan, to complete 5-6 printmaking projects.  Now, printmaking can be messy and complicated – especially for pre-schoolers – but this kit keeps the mess contained and does a nice job of walking you through the process.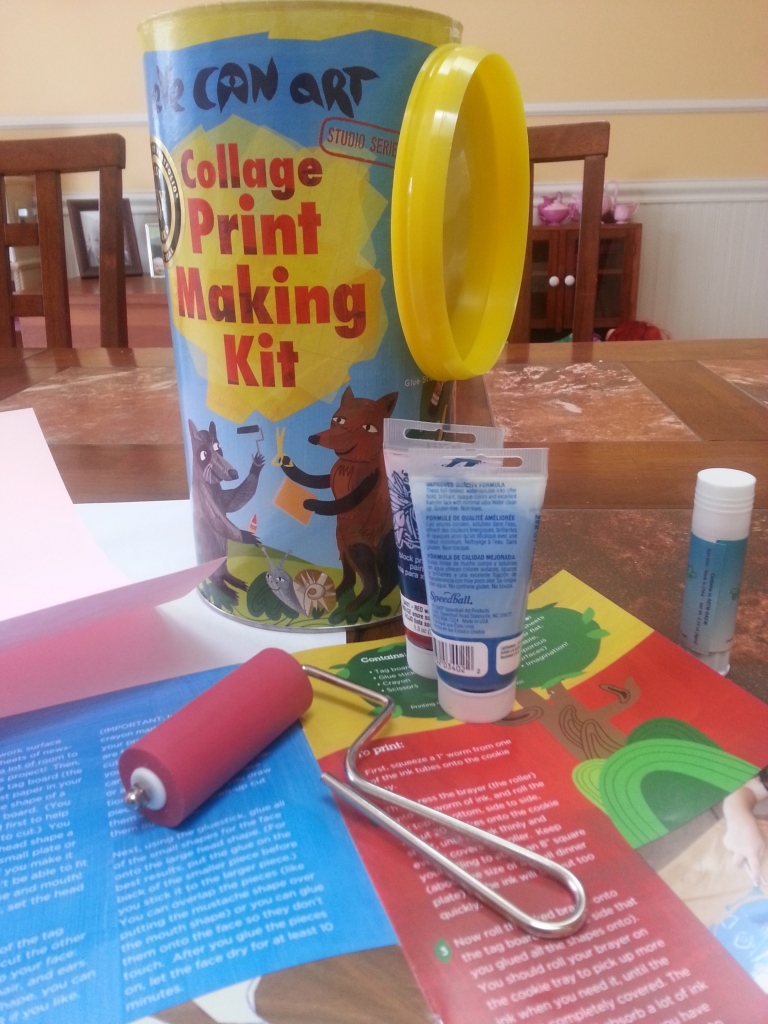 Instructions
One of the things that made me so excited about this kit were the instruction that were included.  These instructions really provide you with not only step-by-step actions to achieve a successful print, but also guiding questions for your child to think about throughout the process.  So it allows them to make critical artistic and scientific decisions based upon their color choice, design and materials.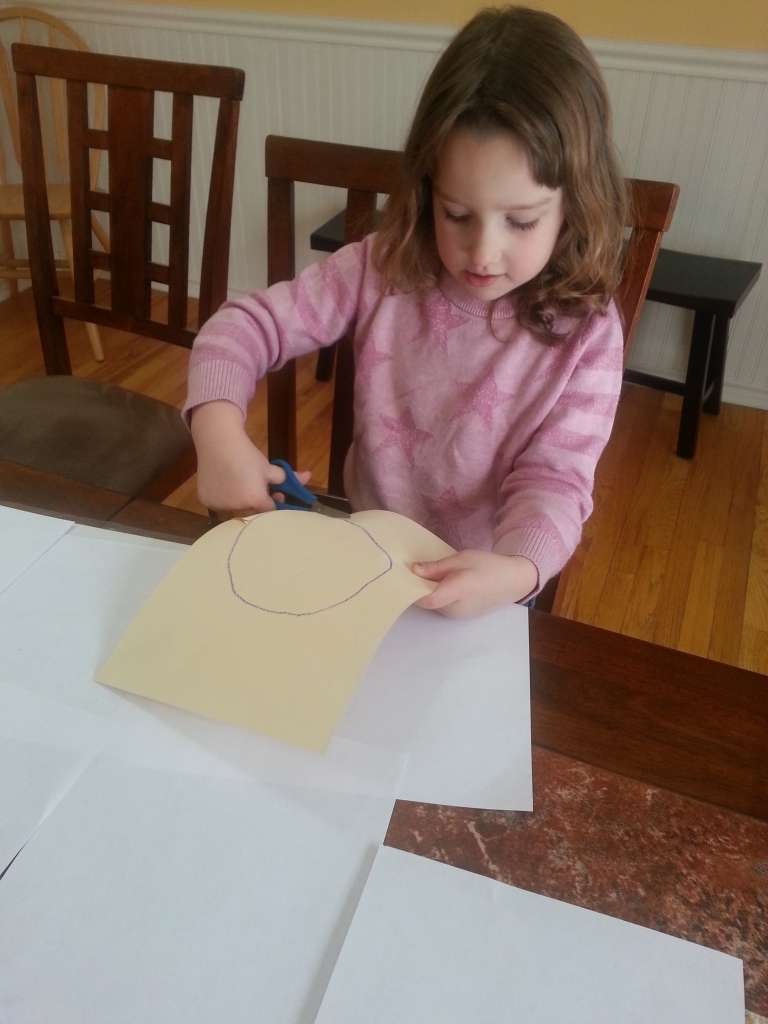 High-Quality Art Product
Also included in this kit were Speedball paints and a heft print roller, so you could ensure that the paint will cover the whole surface smoothly.  I would have liked to see more color choice, but of course with the red and blue paints we enjoyed a little color mixing mini-lesson too.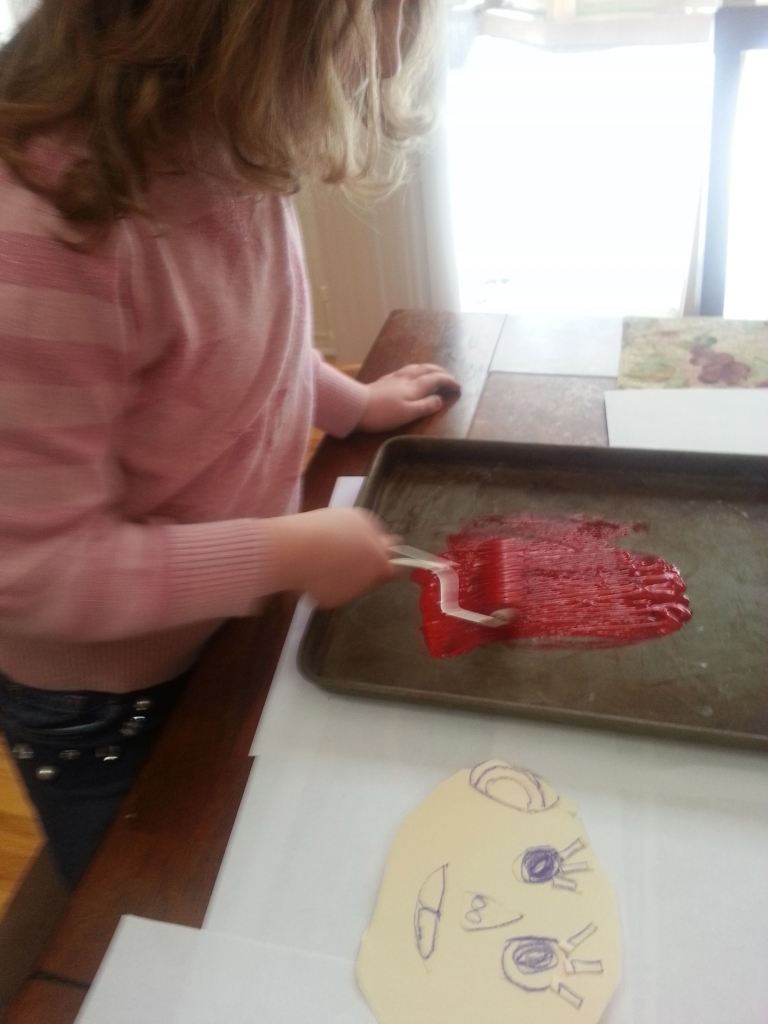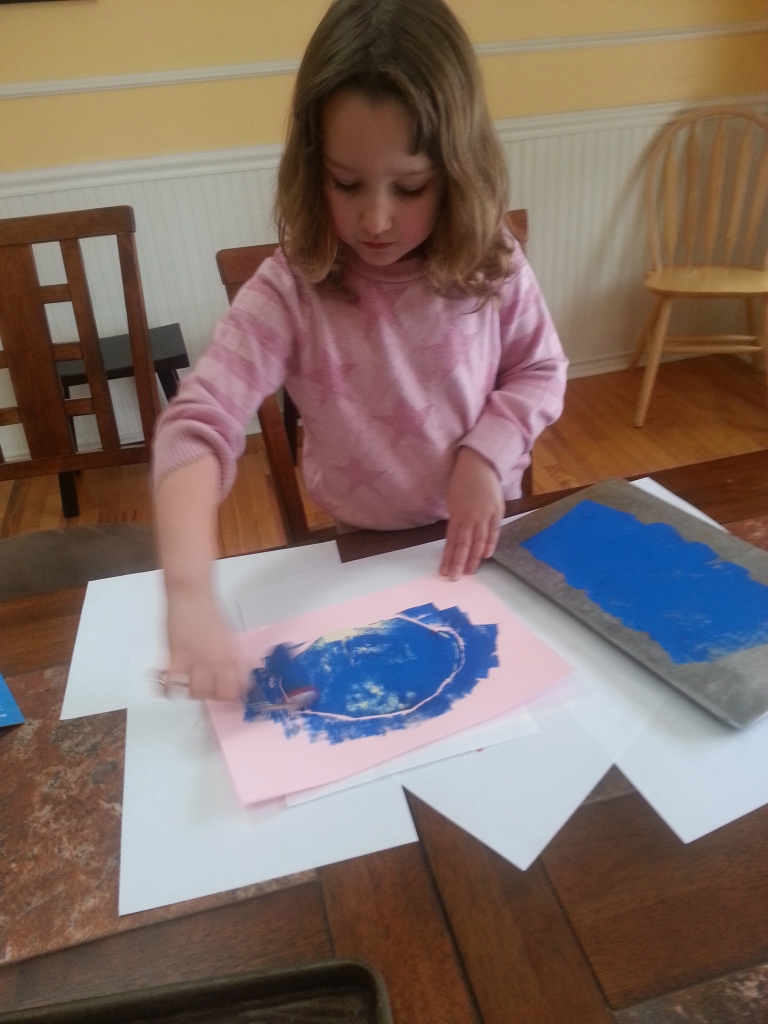 Success!
Overall, this was a wonderful art product to use during one of our family art nights and left my daughter and I both smiling with her finished art product.  As a teacher, I love that this could be extended to connect with ideas such as math (geometry, symmetry, and proportion are all jumping off points) and social studies (cultural masks and prints).and could be used as a center in an arts integrated classroom.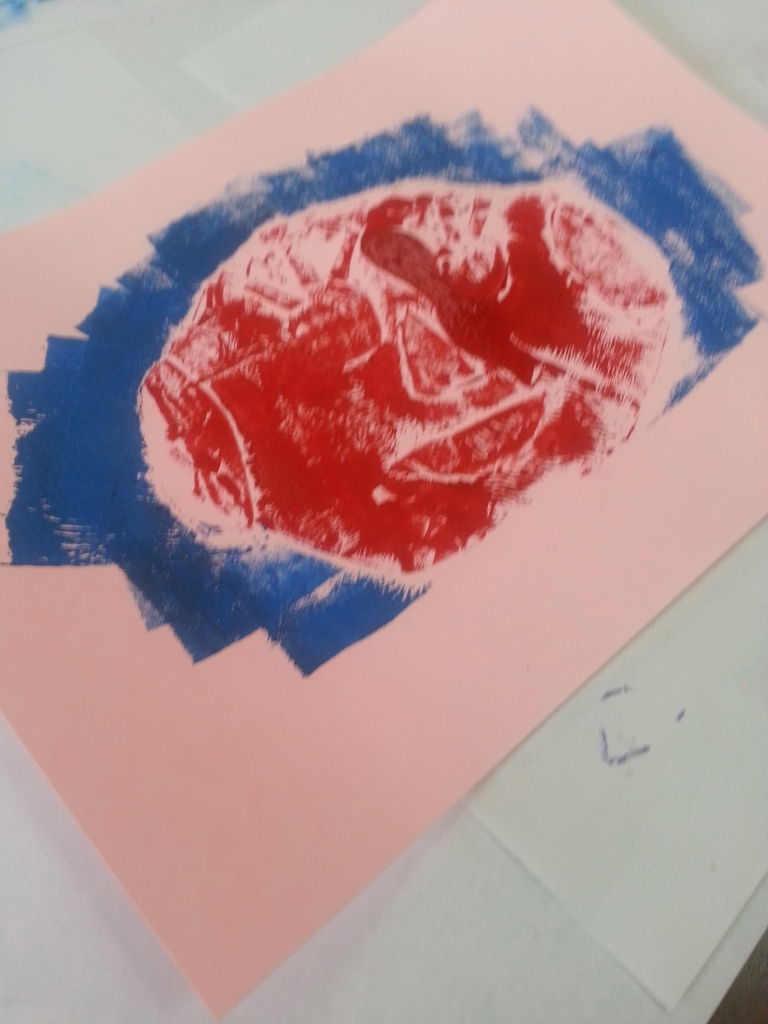 Whether as a parent or as an educator, Eye Can Art kits are a great find for arts integrated exploration!
PS – We do not create paid art product reviews.  This is truly just a great art product that we wanted to share with our readers!