Susan Riley | April 2013
Unpack Thinking
One of the struggles that many teachers have with understanding the Common Core Standards, Arts Integration and STEAM is that all of these initiatives require students to unpack their thinking.  As teachers, we are not automatically trained in how to help our students do this.  So it ends up being a frustrating process for everyone involved: students, teachers and administrators.  Today, we're hoping to change that by providing you with some great resources. These can help support you in your journey to deeper meaning and understanding with your students.
Why the need to unpack?
Thinking is not something we can see, touch, hear, or taste.  It's an action that occurs behind the closed recesses of the human mind.  But understanding how the students in your class think makes supporting them in their quest for personal success much easier.  To do that, we need to unpack the process by which they come to conclusions about topics, events, or problems.  We need to somehow gain access to the steps they used to reach their current thinking.  This is what it means to "unpack thinking" in our classrooms.
How to Unpack Thinking
We have curated some great web resources providing a variety of ways you can understand students' thinking processes.  We invite you to explore these resources as you discover what works best for you, your teaching style, and the unique makeup of students in your class.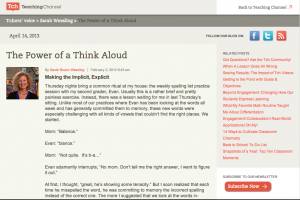 The Teaching Channel has so many wonderful tools and resources and this blog post demonstrates not only why Think-Alouds are a great way to access student thinking, but also provides a video clip to show you how it's done.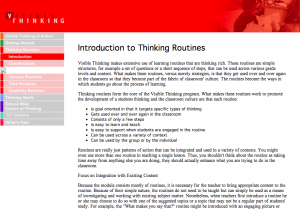 Project Zero has a site that is dedicated just to thinking routines to help make learning visible.  For those of you who need to "see" how a child is learning, this site provides you with over 20 routines to try right away in your classroom.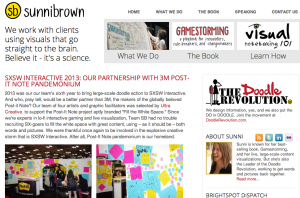 Sunni Brown has an incredible website that shares the many ways that doodling can help to unpack thinking for everyone – from corporate executives to students.  She is co-author of a book I live by: GameStorming but this website also contains many blog posts and resources to help anyone see how to use doodling to more effectively access thinking.
I'm a big fan of Edutopia, and this series that they did on sharing the ways that the KIPP King Collegiate High School teachers encourage critical thinking is excellent.  I have used many of these strategies in my own classrooms and they really do make a difference when it comes to understanding each child's thought process.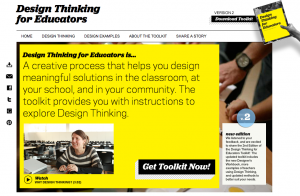 I am in LOVE with this site – it so seamlessly connects STEM, rigorous learning, the arts and critical thinking strategies as a way to engage students in any area.  This is one of my must-read websites that I refer to again and again.  Be sure to grab their free toolkit while you're there!
Let us know: Do YOU have any resources that you love for unpacking critical thinking in your students?