To finish up our assessment series this week, we are providing you with a fantastic new assessment rubric tool that you can use in your classroom today.  Best of all, it's completely aligned with the new PARCC draft writing rubric for grades 4-5.  The writing standards and rubrics provide all of us with such a natural way to weave into Common Core as artists because we ask our students to produce compositions based on the skills and processes we teach.  The writing standards showcase this, and the rubric was simple to translate into an Arts Integrated model.  Take a look: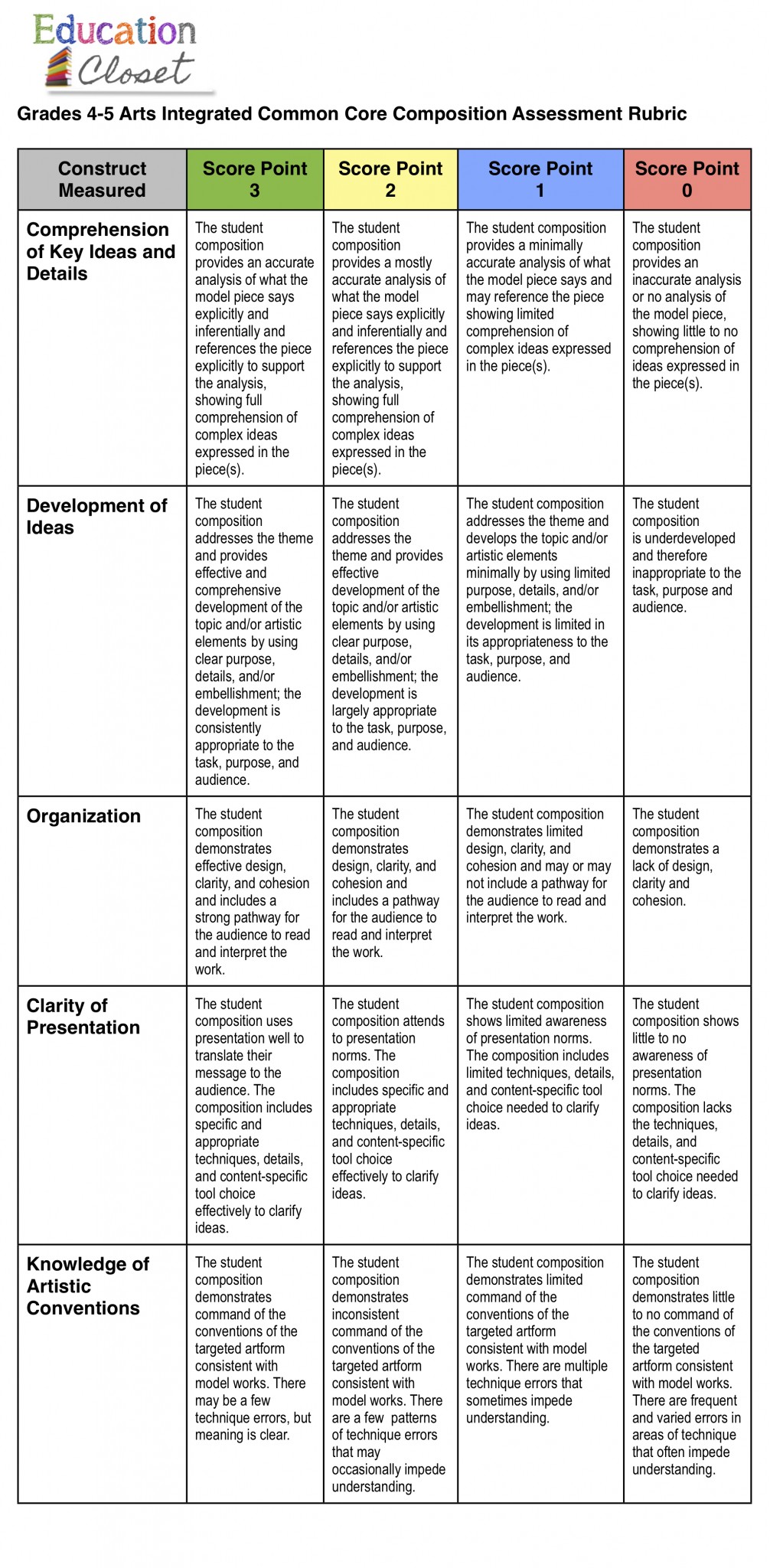 And of course, here's the downloadable PDF version of the rubric for you to use!
Finally, we have a major announcement today…
I am putting the finishing touches on our next course for relevant, innovative Arts Integrated practice.  This new online class, assessment for makers, will be totally focused on Arts Integration and STEAM Assessment that is aligned to the Standards.  Today's post takes a small peek at what this newest edition of our instructional collection of resources contains.  This course contains ready-made assessments (in a variety of both formative and summative pieces), explanations for authentically using these assessments. Along with, how to align your current assessment practices with the new standards developed for Common Core practices.  I feel thrilled to develop this and look forward to sharing so many more resources with all of you!