Co-Teaching Arts Integration Lessons
2 Min Read  •  Arts Integration
Boy, I've been one very lucky art teacher! I get to co-teaching exciting lessons with classroom teachers during nine week arts integration blocks. In our HOT School, these are called HOT Blocks. They are once a week sessions with lessons designed so all students, and especially those in need of academic support, can learn through multiple intelligences and the arts, in addition to conventional methods.
Co-teaching with a colleague is great! You get to know each other's teaching style, and you take turns teaching your content and give directions. Since there are two of you in the same classroom teaching the same thing, the students benefit. I have learned a lot about literacy, math and science material through my fabulous colleagues. And, they have said they have learned some art tricks and tips from me.

My colleagues and I sometimes find it a bit challenging to plan arts integration lessons that will be perfect for the grade level, fit the classroom objectives and visual art objectives. It usually takes a little bit of thinking on our part to fit something in that will enhance the students' understanding of all the objectives. Time for planning was not built into our schedule, but we meet for a few minutes before or after school. Sometimes, we can even exchange a few words in the hallway, or at lunch.
The first question I usually ask is, "What are you working on right now that your students are having trouble with?" Every classroom teacher has a different answer to that. It could be a difficult math concept, some sight words, the phases of the moon (that was the most difficult one this year) or 3-D shapes.
Sometimes the classroom teacher already has a great idea of what she or he wants. Other times, like the moon phases, it takes us a while to wrap our brains around the concept we are trying to teach, and figure out the best medium for the students
to learn with.
Thinking Outside The Box Through Co-Teaching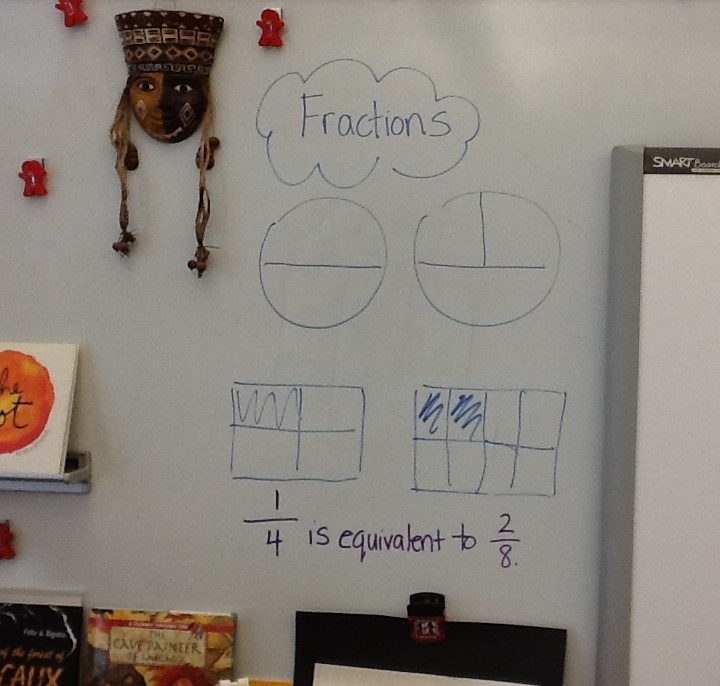 I also try not to get stuck in a rut. At times a teacher may want to do something they saw someone else's class do. I always ask if the students need practice with that concept or with another. The same art material might work, or we can use something more appropriate. The great thing about thinking creatively to plan arts integration lessons, is that it never has to be the same thing twice. And, it probably shouldn't. All classes are different, what works for one may not work for another.
Do you teach arts-integrated lessons? Do you co-teach?