Matt and Laura Grundler | November 2011
What's New with #K12ArtChat?
It is hard to believe that #K12ArtChat is 3! We just recently celebrated our anniversary… 3 years of learning and growing together as an Arts Ed Professional Learning Network (PLN).  Even years later, one question we still get asked all the time is "how do I get involved?" 
Well, one of the wonderful things about the PLN is that you can be involved as much or as little as you like!  You can always check out what's coming up and look at past chats by visiting our K12ArtChat page right here on EdCloset. If you are new to chatting, the easiest way to jump in is to look through a chat transcript. You can also watch a chat as it happens live.
Once you feel like you have the swing of things, you can venture into the chat or check out the daily hashtag conversations, as well as connect via the Facebook page or our website, GrundlerArt. Consider using Tweetdeck or Participate as a hub for chatting as the latter transcribes all chats and logs all the resources shared during chats.

Each Thursday at 8:30pm (central time), there is a new host and a new topic. One of our favorite things is that we never know they will turn out, which always makes it exciting.  If chatting is a little scary, just tweet to the PLN at anytime using by including the primary hashtag #K12ArtChat or our daily hashtag prompt. On a monthly basis, this hashtag has approximately 222 participants, 2000 messages and 1600 retweets.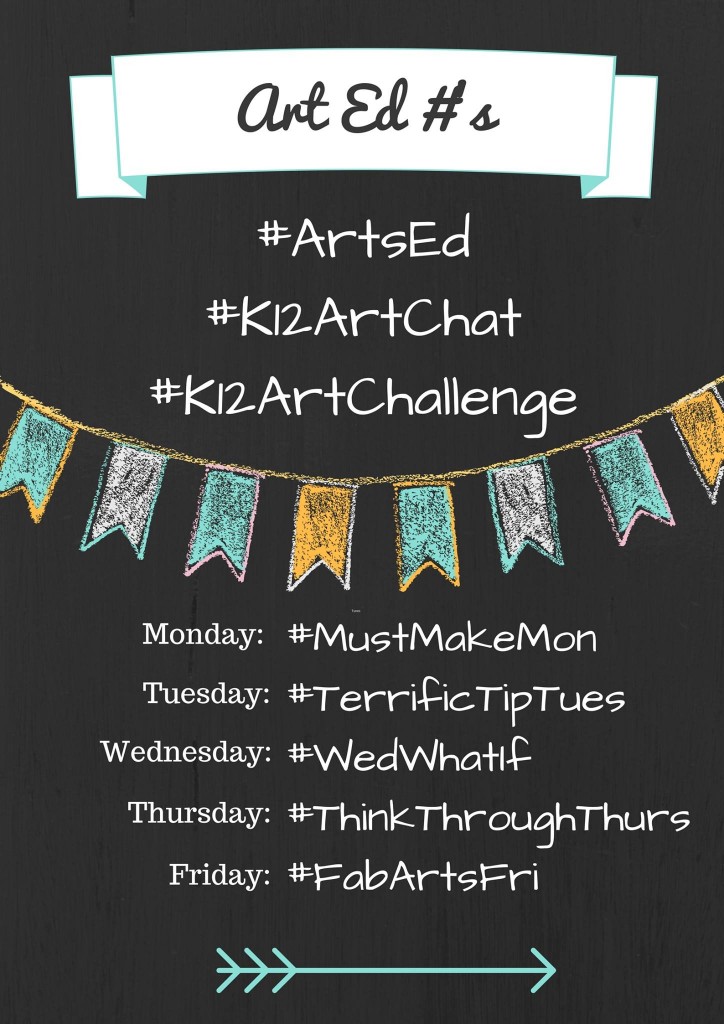 There are many how-to videos on the web and even a few homemade ones on GrundlerArt.  But honestly, the trick is just get in and give it try.  Take it at your own pace and start for looking for (and following) colleagues that you feel have positive things to share. And then when you are ready, you will begin sharing, too.
As 2017 comes to a close, we have a great line-up of hosts. Check them out! (And please note that we're taking a couple of nights off for holidays.)
Upcoming Hosts
December Challenge: Winter Wonderland
December 7th: Don Masse
December 14th: Michael Bell
December 23rd: No Chat – Winter Break
December 28th: No Chat – Winter Break
January Challenge: Revive, Refresh, Renew
January 4: Team Grundler
As I said at the top of this post we are celebrating three years as a PLN but that's not all! What birthday would be complete without a gift? … And what a gift we got!  Matt and I belong to the Texas Art Education Association and they have chosen #K12ArtChat to be recognized for the second ever Lone Star Art Advocate Award 2017.  We will accept this recognition on behalf of all of you at our annual conference held on November 2, 3 and 4. To help celebrate, we've been busy creating an updated look and fun swag.  Check out the new K12 art created by Sara Crawley, posted on the Facebook Page and the Zazzle Store.  
There isn't better PLN on the planet and we want to THANK YOU for you for being such a positive community for all of us to learn and grow.
Wishing you Endless Creativity!
Team Grundler
PS – Remember to make ART everyday!