WHAT IS THE
INTEGRATED CURRICULUM?
Most teachers would love to do more STEAM activities in their classrooms.  But between the lesson planning, prep work, and assessment creation, they just don't have time in an already jam-packed day.
IntegratED is the only all-inclusive arts integration and STEAM curriculum supplement.  Available for grades K-8, all the materials are ready for you to use right away.
Inside this digital curriculum are lessons, assessments and resources carefully aligned to E/LA, Math, Social Studies and Science Standards with multiple arts areas.
All the work has been done to save you time and let you do what you do best: TEACH.

DOWNLOAD
your lessons, powerpoints, resources & assessments.

TEACH
arts integration and STEAM with confidence and ease.

ENJOY
watching your students connect, explore and grow.
HERE'S EXACTLY WHAT YOU'LL RECEIVE
Save time with these authentic, fully-planned arts integration and STEAM experiences. This curriculum supplement provides everything you need for engaging, hands-on, creative learning focused on 21st century skills.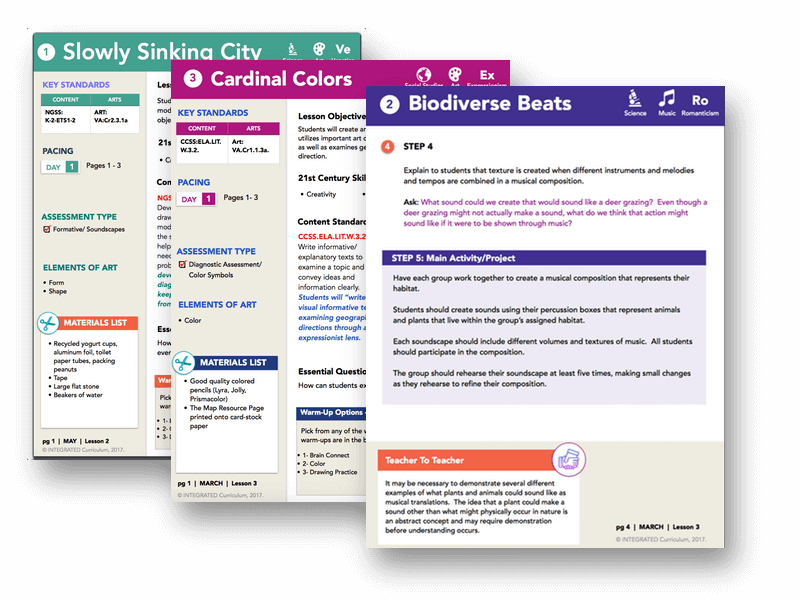 LESSON PLANS
There are 15-18 lesson plans per grade that are included.  For example, if you purchase a 3rd grade license, you'll get (18) 3rd grade lesson plans.
If you are someone who teaches multiple grade levels (like an art or music teacher), you'll want your purchase the Multi-Grade License.  You'll receive a total of 105-108 lessons (18 per grade level).
These lessons are comprehensive and include step-by-step sequences to ensure you're successful in delivering these for your students.  Every lesson is aligned with two standards: one content standard and one arts standard.  We use the Common Core, Next Generation Science and National Arts Standards for these lessons.
(Valued at $550)
CORRESPONDING POWERPOINTS
You'll get a powerpoint for every lesson.  These powerpoints make it simple for you to use each lesson.  Your artwork examples, videos, sound clips and directions are all provided within your slidedecks.  And, each slidedeck is editable.  You if you want to add your own flair, you can!
(Valued at $250)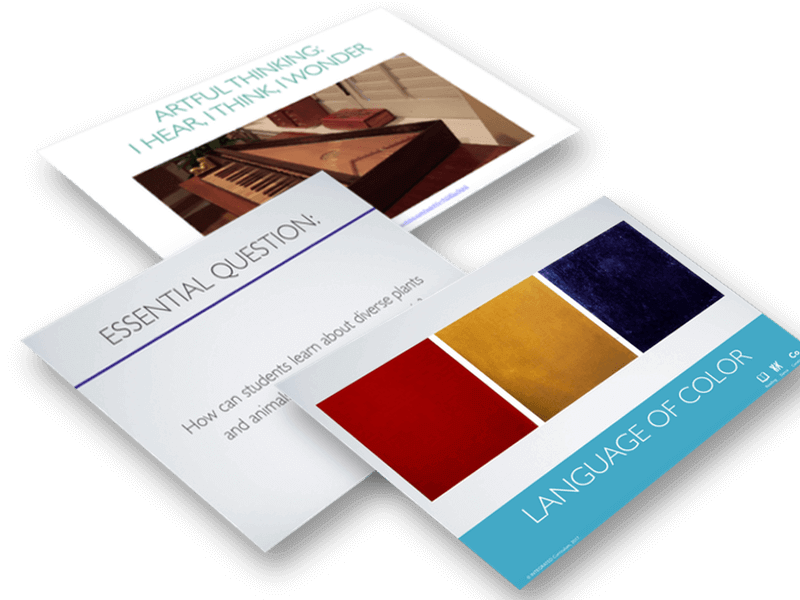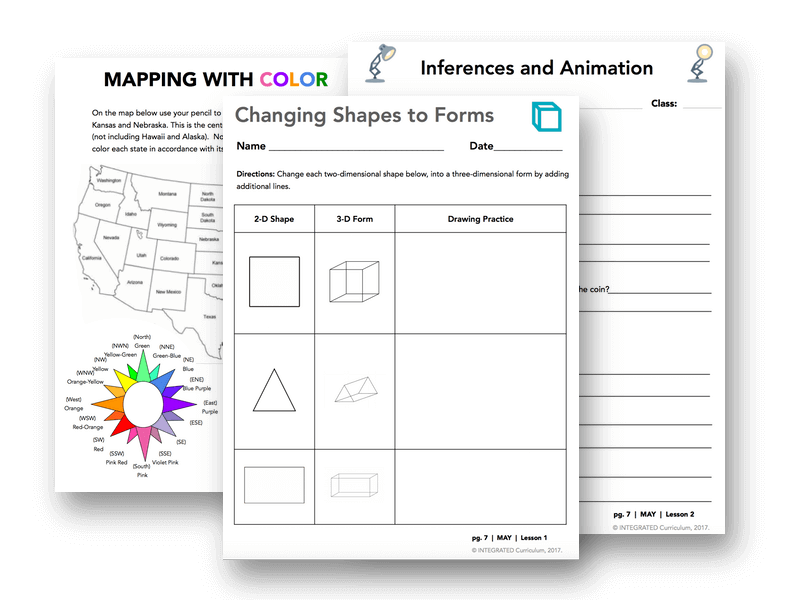 READY-MADE RESOURCES
Professionally designed resources and materials are included.  No more stressing about creating student worksheets or support materials.  Every reference, handout and card is included with each lesson.
(Valued at $500)
DONE-FOR-YOU ASSESSMENTS
Teacher and student assessments are provided.  Inside each lesson pack, you'll find a teacher scoring guide.  There's also a corresponding student scoring guide, which helps to build reflection and evaluation capacity.
(Valued at $500)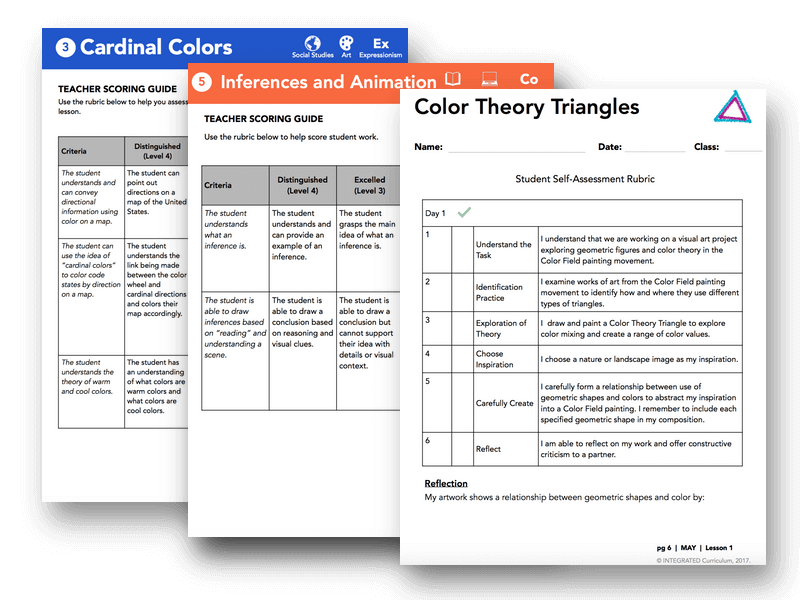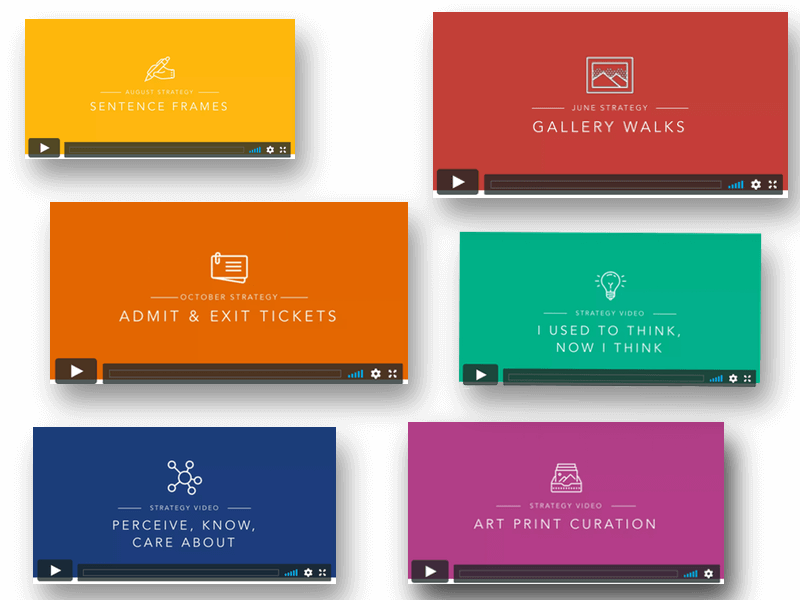 PROFESSIONAL DEVELOPMENT BAKED IN
You'll receive an entire professional development video library.  Once you click in, you'll be able to view a variety of arts integration strategy videos, as well as lesson overviews.  These videos offer you incredible background information and little-known facts.  So you'll feel prepared and confident with each lesson.
(Valued at $300)
VIEW THE SAMPLE LESSON LIBRARY
Want to see what kinds of lessons are available in this Arts Integration and STEAM Curriculum?  Explore our sample lesson library!  You can find a sample lesson in any grade level.  And you can download a list of all available lessons that are included in the full version.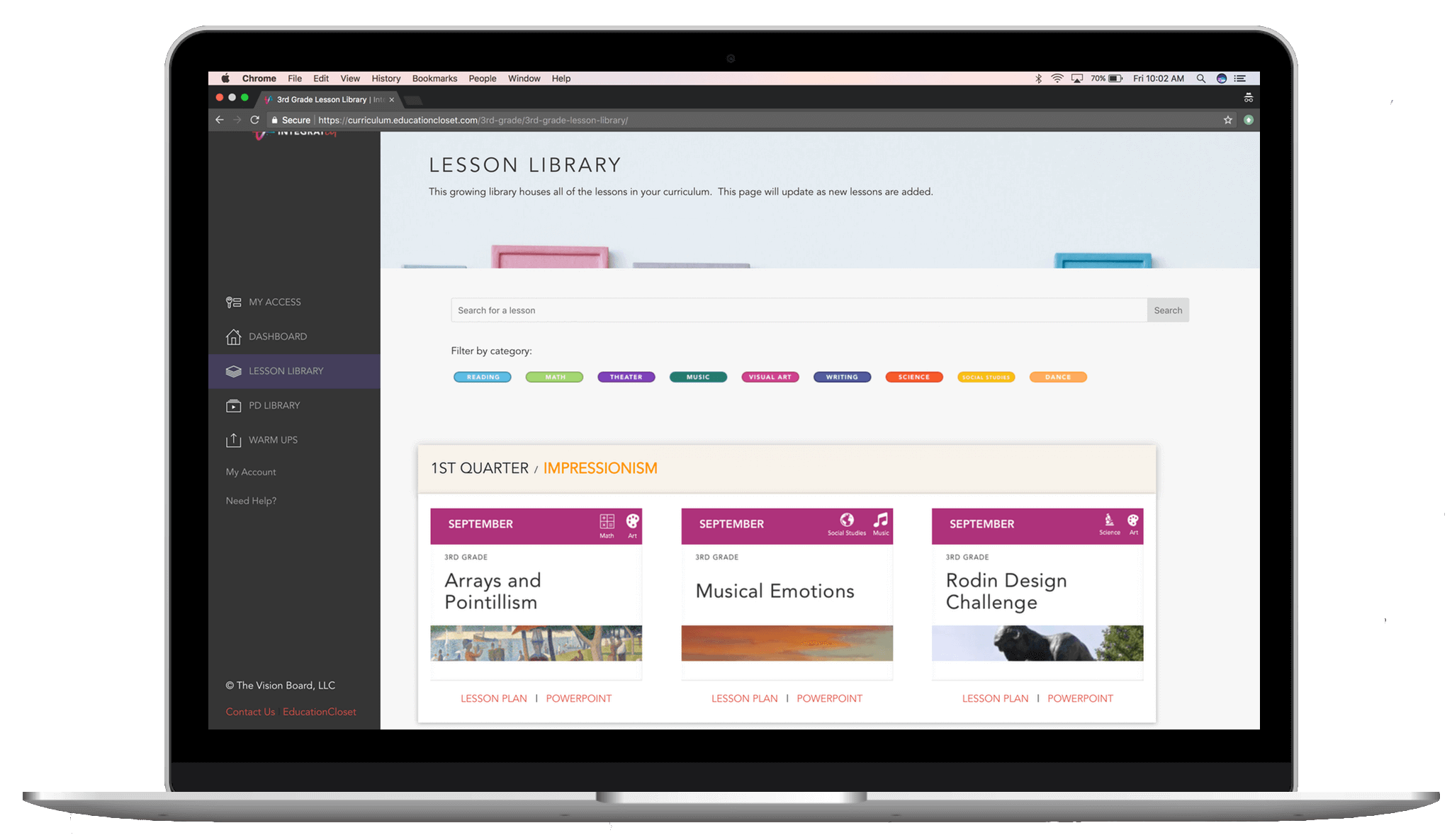 What can IntegratED do for my school?
Research shows that when students use arts integration and STEAM, there are incredible benefits.  Here's just a few:

Increased achievement 
Schools see an average increase of 10-15% student achievement across all populations.  For underserved populations, there is an average increase of 20% or more.

Increased engagement 
Schools using arts integration and STEAM curriculum report high levels of student engagement and excitement for the learning process.

21st Century Skill Development 
Students who use our supplementary curriculum have shown an average increase of 30% or more in proficiency on targeted E/LA, Math and Science concepts.

Increased attendance 
Because students are so engaged during the integrated lessons, they don't want to miss school!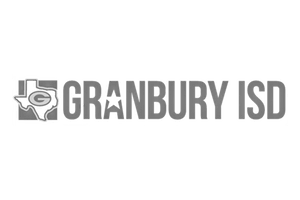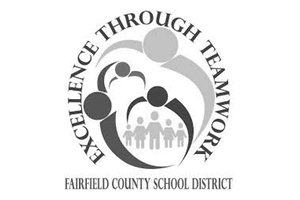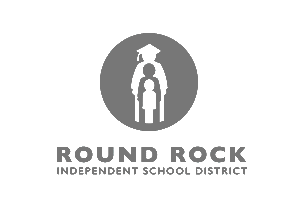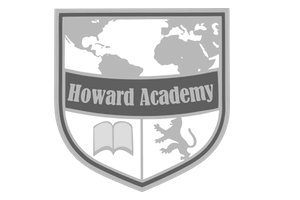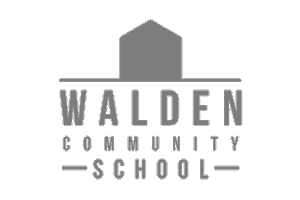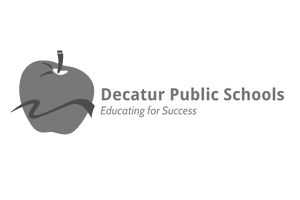 A Cohesive Curriculum Approach.
This supplement is meant to work with your current curriculum sequences.  Each quarter, your lessons connect to the E/LA, Math, Social Studies and Science Standards you're working on.
In grades K-5, each unit is based in a specific arts period.  In grades 6-12, each unit is based around one of 6 real-world themes.
And your PD videos will highlight information about both your content and arts area.  So you're always supported, each step of the way.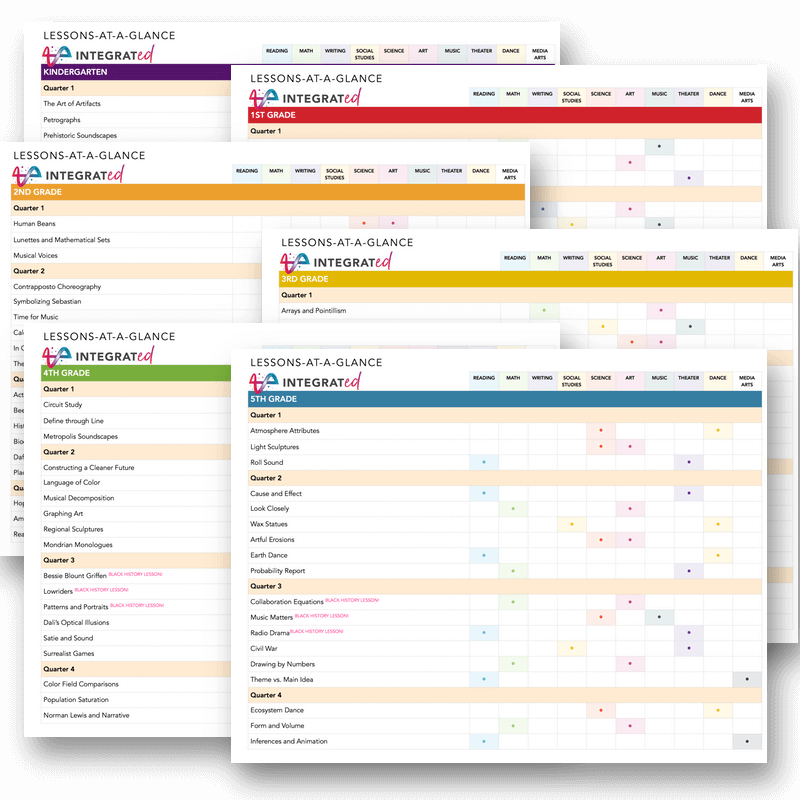 Simple Pricing.
This is the first arts integration and STEAM curriculum of its kind. It is highly anticipated for its depth, ease of use and the time it saves teachers like you.
Our goal is to help all teachers have access to these high-quality materials. So we've made pricing simple and affordable.  And for a limited time, you can get access for 50% off!
Individual Grade-Level Pricing : $199  $99/year (for classroom teachers)
Multi Grade-Level Pricing: $299  $199/year (for those who teach multiple grades, such as arts teachers, counselors, and media specialists)
** This is ONLY for grades K-8.  Grades 9-12 will be available at the end of January, 2019.
Access your curriculum now.
Ready to save yourself time and bring the highest-quality arts integration and STEAM experiences to your students? Total value for this curriculum is $2100.  But your investment is much less!
Select the option that's best for you below.  
Questions?
Have a question or need to contact us?  We'd love to hear from you!
We want you to feel totally comfortable ordering this new curriculum. So if you still have some questions, we'll be happy to answer them!
What's the difference between this and your free lessons/units?
This curriculum supplement is much more comprehensive and cohesive.  This truly contains everything you're going to need for a stellar arts integration lesson/unit: aligned standards, lesson plans, student resources, assessments – it's all included in each lesson pack.  This curriculum supplement is also designed to work into your current curriculum.  We align our lessons with what you're already doing in the curriculum.  There's no "fitting it in" – it naturally works into your current guides.
This curriculum also builds upon each month.  It's very strategic and meant to provide your students with a sequential experience that makes sense in the classroom.
Our free lessons and units are limited to just the lesson or you have to do a bunch of work to make them fit into what you're already doing.  This supplement does all of that for you!
Can I use a purchase order?
Yes! You may use a purchase order IF you are a school purchasing year-long access for at least one teacher.  Please contact us here to use a PO.
Is this for one-grade level or does my purchase include all grades K-8?
Your purchase will include curriculum for your grade level.  Pricing is per teacher.  If you are a classroom teacher, you should select the Classroom Teacher option. This includes a 15-18 lessons and all PD videos. If you are an arts teacher who teaches grades K-5, 6-8 or 9-12, you should purchase the multi-grade level option that includes all the grades you teach. You will receive 105-108 lessons and all PD videos.  All resources are available immediately in your digital platform upon purchase.
What if my school wants to purchase this for multiple teachers?
We have a great team of people who are here to help.  Please invite your school administrator to give us a call or send us an email with the amount of teachers they would like to pre-order for and we'll handle it from there.
Phone/Text: 443-821-1088 or Email us here