Today, we're thrilled to officially release the 2017 Winter Online Arts Integration and STEAM Conference.  This premier event is the largest winter conference for Arts Integration and STEAM, with over 1,500 educators from all over the globe attending.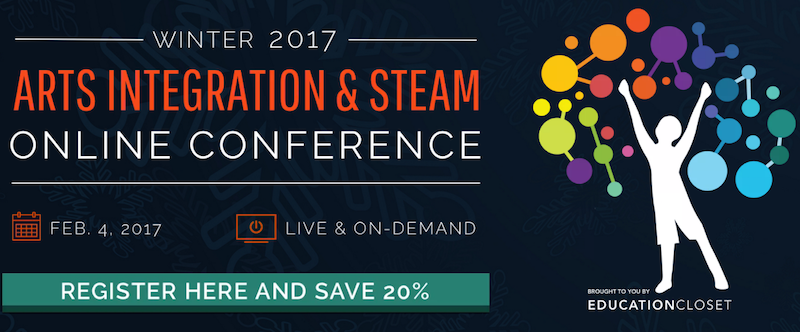 This winter concert will begin live-streaming on Saturday, February 4, 2017, from 10AM-4PM ET and like all of our conferences, registration will include on-demand access in addition to the live day event.  Today, we're releasing 16 sessions with over 10 more to come.  Want a sneak peek at what to expect?  Check out this video preview:
WHAT WE'RE EXCITED TO SHARE ON THIS WINTER CONFERENCE?
There are so many great benefits of attending this event!  Here are a few of the things that we think you're going to love…
TOP NOTCH KEYNOTES
We have THREE amazing keynotes that all registrants will be able to view.

Legendary artist and TED Talk Speaker, Phil Hansen, will be joining us and sharing how to overcome struggles in pursuit of your dreams.
Cathy Hunt, from iPadArtRoom.com, will be showcasing the intersection of technology and the arts in the classroom.
And George Couros, author of The Innovator's Mindset, is outlining how to cultivate innovation and creativity in all students.
You'll be able to chat directly with each of these ArtsEd leaders during the live day event and ask them all of your burning questions.
TINKERKITS ARE BACK
TinkerKits are a free gift that we mail out to the first 500 registrants and includes product samples, lesson plans, discounts, coupons and swag from our amazing partners.  Due to overwhelming response already, we're down to less than 290 kits.  You'll want to be sure to register early to ensure that you get one of these!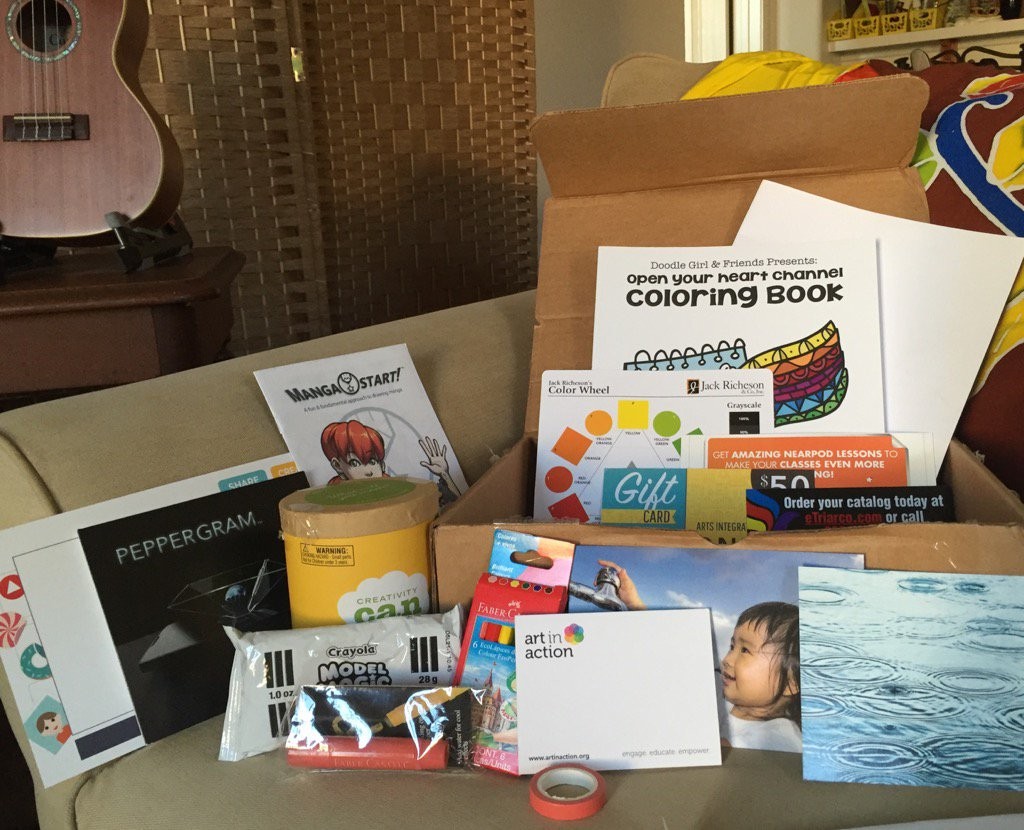 YEAR-LONG ON-DEMAND ACCESS
One of the best things about our conferences is the ability to view and participate live AND on-demand.  If you can't attend the live event, or if something comes up during part of the day, no problem!  Your registration will provide you with access to the on-demand winter conference site for a full year.  So you can go to the on-demand site and watch every session and download every handout whenever you'd like.  This is great if you miss some sessions, or just want to go back and reference something you saw during the live event.
10 HOUR PD CERTIFICATE
All registrants are eligible to receive a 10 hour PD certificate for the winter conference.  So you can easily log your PD hours from the comfort of home while learning about the latest tips, lessons, and strategies for STEAM and Arts Integration.
…PLUS SOME SURPRISES!
We have some awesome surprises for this event that are coming your way over the next few weeks, so be sure to stay tuned. In the meantime, check out all the details about the event and register at our Super Early Bird rate to get the biggest savings.