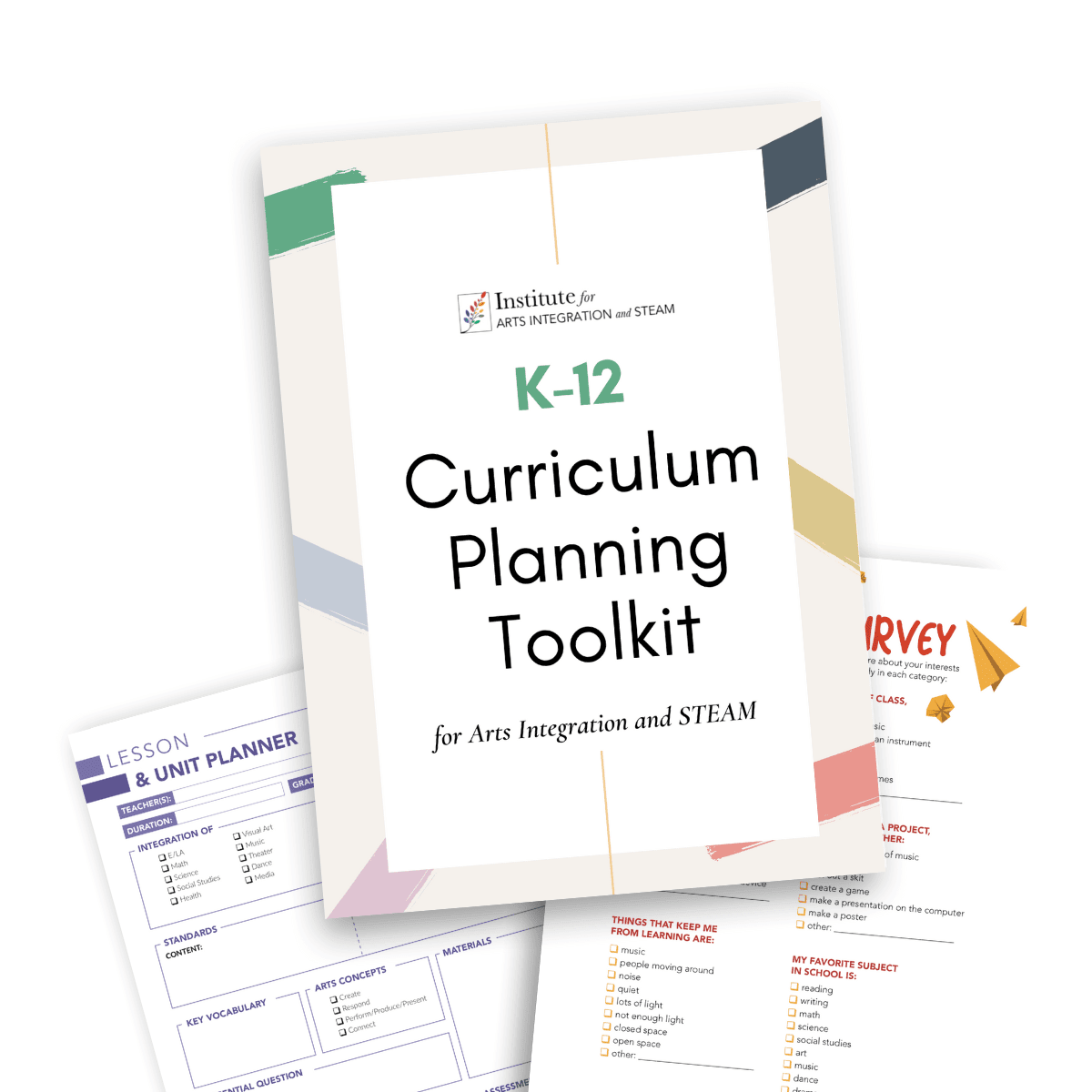 DOWNLOAD THE FREE ARTS INTEGRATION AND STEAM
Curriculum Planning Toolkit
Grab all the templates and tools you need to map out your arts integration or STEAM curriculum planning.
Here's what's inside:
➡  Lesson/Unit Planner
➡  Driving Questions Guide
➡  Topics List
➡  Yearly Overview Planner
➡  Curriculum Mapping/Process Template
➡  Supplies Ordering Sheet
➡  Weekly/Monthly Planner
➡  Collaborative Planning Grid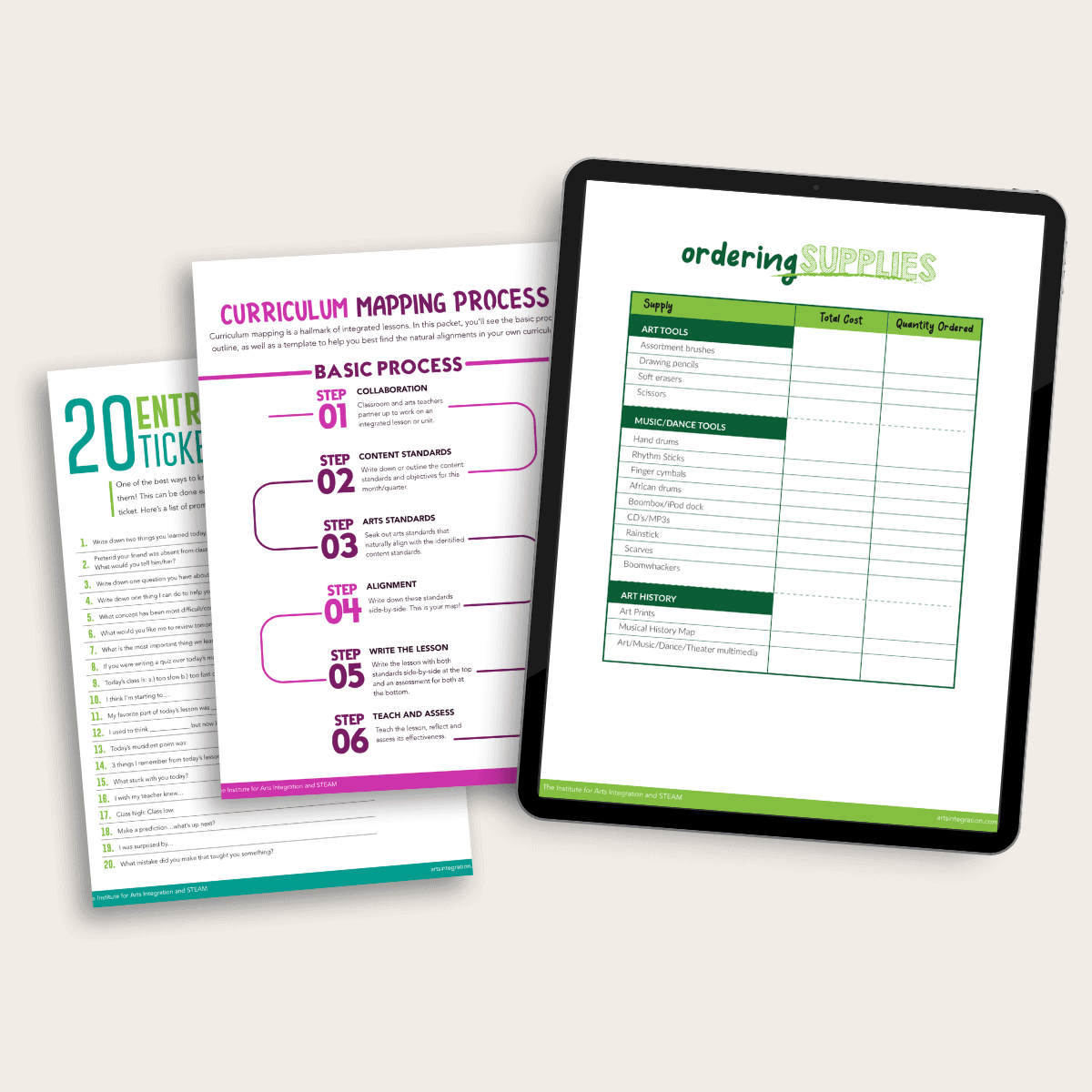 Your Time-Saving Kit is Here.
This free arts integration and STEAM curriculum planning kit is for grades K-12. It will save you heaps of time, stress and energy since it has all the essentials you'll need to plan, implement and assess arts integration and STEAM.
Each of these items have been tested and used by our team in thousands of classrooms. We want to share it with you to help make the integration process as streamlined as possible.

The Institute for Arts Integration and STEAM is the world's largest online resource for arts integration and STEAM education. We support teachers, leaders and artists through world-class, comprehensive professional development and resources.  We've developed this free resource to help save you time and stress.